DanAds and Kevel Join Forces to Offer an Enhanced, Integrated Digital Advertising Solution to Clients
by ExchangeWire PressBox on 23rd Apr 2021 in News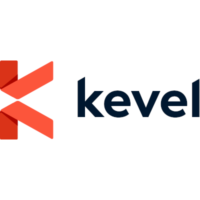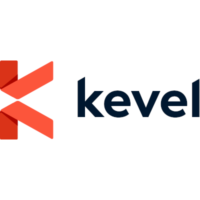 DanAds (www.DanAds.com), the Stockholm-based self-serve advertising infrastructure helping businesses large and small cut through to their target audiences with their easy-to-use, cost-effective solutions, today announces its partnership with Kevel (www.kevel.co), a leading provider of ad serving APIs. This collaboration allows both companies to expand their product offering to their customers and provide an all-encompassing digital advertising toolkit.
As part of the partnership, both companies will gain 'Trusted Partner' status with each other. Kevel will be one of DanAds' vendors of choice for companies that want to build their own publisher-side ad platforms, with the partnership making it easy for companies to launch walled gardens, whereby they have complete control over the data that is shared with third parties and their revenue destinies. The partnership also enables Kevel to improve its position within the digital advertising market, allowing it to offer its customers the ability to fully manage their own digital advertising with DanAds, cutting out middlemen and streamlining their advertising operations.
Kevel offers the API infrastructure required to create customised digital advertising platforms for sponsored listings, native ads, internal promotions, and more. This helps publishers to increase their revenue and reduce their reliance on non-transparent platforms offered by big tech giants. DanAds provides an easy-to-use, automated self-serve advertising platform where publishers can create their own ads, set their own campaign budgets and monitor their results, allowing them to receive a greater share of advertising revenue than they would from traditional programmatic ad purchases, where a significant proportion of revenue is lost to intermediaries, such as media agencies and trading desks, within the supply chain.
Istvan Beres, CEO and co-founder of DanAds, comments: "We are very excited about the opportunity to bring DanAds' and Kevel's expertise and market-leading solutions together, providing a service that is far greater than the sum of its parts. This partnership will provide a more streamlined, integrated offering to publishers and advertisers alike, allowing them to achieve the best possible results, quickly and affordably."
James Avery, CEO and co-founder of Kevel: "It's no secret that Amazon's and Facebook's self-serve ad platforms have contributed to their success, yet few brands have capitalised on these trends. The partnership between Kevel and DanAds makes it easy for everyone to build their own ad platforms, expanding their revenue without sacrificing the end-use's experience, or data."
DataDigital MarketingPartnership