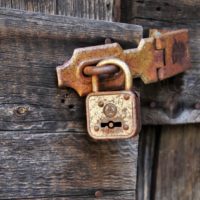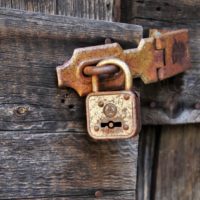 While the trials and tribulations of the new cookie-less era continue to dominate the focus of the digital marketing industry, one unwanted aspect of our sector continues to lurk ominously: ad fraud. In this article, ExchangeWire speaks to a number of industry professionals to assess how ad fraud has developed over the course of the previous 18 months, and how it can be negated going forward.
Collaborative action needed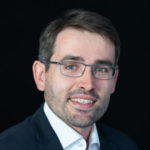 Ad fraud is often spoken about as a "cost of doing business", yet in other industries, fraud levels that are predicted to reach USD$100bn (£72.1bn) by 2023 would not be tolerated. The industry's struggle against ad fraud may be due to the fact that malicious schemes are ever-evolving and follow the money trail. When there is a significant increase in revenue directed towards an emerging media platform or channel, such as CTV, fraud is likely to follow.
Equally, there's a question around incentives. Even if industry players are against fraud from a moral standpoint, it takes a leap of faith to confirm that eradicating fraud from one's platform is actually beneficial to long term revenues, when it may impact short term revenues negatively.
At a time where trust, which is essential to the proper functioning of our industry, is strained – demonstrated by ongoing antitrust lawsuits, GDPR/CCPA distrust movement, and uncertainty around cookieless advertising – the industry must take collaborative action to actively and collectively eradicate ad fraud from digital media. This step, along with other required changes on traceability, transparency, and control, is required to establish trust in the digital advertising ecosystem from all actors involved: publishers, advertisers, platforms, but also end users and regulators.
Jean-Christophe Peube, Sr. Vice President, Analytics, Quality & Customer Success, Smart AdServer
Combatting CTV fraud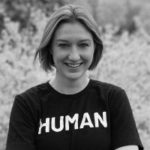 Over the past year, we've seen a flurry of fraudulent activity in the Connected TV (CTV) ecosystem. We always say that fraudsters follow the money - and with CTV's high CPMs, it's a prime channel for those looking to steal their slice of the pie from the advertising industry. Last year, the HUMAN Satori Threat Intelligence & Research team shared research into the largest CTV botnet to date, ICEBUCKET. At its peak, the ICEBUCKET bot operation impersonated more than 2 million people in over 30 countries. This operation was novel not just because of its size, but because of how it used the shadows of the CTV ecosystem to defraud advertisers.
Most recently, we disrupted an even more sophisticated CTV botnet operation: PARETO. The PARETO botnet was nearly a million infected Android phones pretending to be millions of people watching ads on smart TVs and other devices. PARETO-associated traffic accounted for an average of 650 million daily bid requests witnessed by HUMAN's Advertising Integrity solution, the result of 29 Android apps spoofing more than 6,000 CTV apps. We were able to put an end to PARETO activity by working with Google, Roku, and the Human Collective. This cross-industry collaboration is what ultimately brought PARETO down.
PARETO is just one example of the impact of collective protection. That's why we created The Human Collective - an industry-wide collective committed to eradicating ad fraud across all platforms. By working together, sharing knowledge, leveraging both business and technical best practices, and strategizing against attacks, we can protect everyone.
Ellie Windle, Vice President of Global Strategic Partnerships & Alliances, HUMAN
A matter of urgency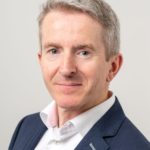 Issues such as ad fraud require a joined-up industry approach. We can achieve so much more together - and this is why we signed up to the IAB Gold Standard three years ago, to help protect the industry and its clients.
Initiatives such as these form part of a long-term progression on which we can build solid foundations for a sustainable digital advertising industry. With new channels emerging all the time - and about five years' digital transformation shoe-horned into just 12 months, thanks to the pandemic and its associated lifestyle shifts - we would encourage others to get involved as a matter of urgency. This is not an industry in which anyone can afford to rest on their laurels.
It is down to all of us to help improve the digital advertising experience, to ensure brand safety and to tackle ad fraud. Individual industry players or solutions cannot tackle ad fraud single-handedly and the eradication of advertising fraud remains key to a healthy and successful digital ad industry – one that works in the interests of all.
Fraudulent activity can have a detrimental impact on the entire advertising value chain. It wastes budget, gives misleading impressions on the effectiveness of campaigns, compromises business models and damages brand reputation. As such, we must work together to minimise these risks.
While a number of technology companies are becoming more proactive in detecting and eliminating fraud from within the ecosystem – leveraging AI, for instance - we are still not out of the woods.
Simon Barnes, Group Commercial Director, tmwi
Following the money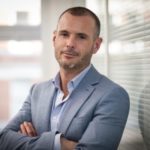 The growth in connected TV (CTV) consumption has been quite formidable. Our own research reveals that, globally, 44% of consumers are spending more time on CTV devices than they were before the pandemic. Unfortunately, fraud follows the money, so it's no surprise that the platform is attractive to bad actors. The year 2020 alone saw CTV fraud impressions increase 220%, when compared to 2019, and this trend isn't going to subside any time soon. In fact, DV's Fraud Lab recently uncovered 'SneakyTerra', the first server-side ad insertion (SSAI) scheme known to hijack real CTV device sessions. At its peak, the scheme spoofed over 2 million devices each day and could have cost unprotected advertisers more than USD$5m (£3.6m) per month, based on an average $20 (£14.40) CPM across CTV.
To navigate CTV ad fraud, the industry needs to build greater trust in the CTV ecosystem. To achieve this, we need to continue to detect and protect against fraudulent traffic; boost standards in how we measure CTV impressions; and certify platforms that can demonstrate a proven ability to prevent fraud. Finally, we need to continue to build transparency into campaign reports so buyers know exactly where campaigns are running, across all major CTV devices. This is all crucial as the more sophisticated fraudsters become, the more focused and protected the industry needs to be.
Nick Reid, Regional Vice President for Northern Europe, DoubleVerify
Putting the best foot forward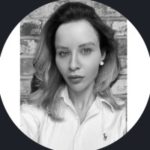 When it comes to ad fraud, I feel the industry is still divided between those that take a strong stance on the topic, and those that don't. However, as ad fraud can cause a whole host of serious problems, such as inflicting reputational damage, costing money and creating privacy issues, more and more brands, advertisers, and agencies are starting to sit up and take notice.
There are a number of measures that brands and publishers alike can take to be well equipped in the fight against ad fraud - including working with an accredited list of partners from a trusted source, and ensuring working structures are outlined clearly, both internally and with third parties. As guidelines and initiatives rapidly change to keep up with the ever-evolving ad fraud landscape, regular education within brands, publishers, and with clients must be carried out to ensure everyone is kept up to date and acting in line with policy.
Publishers particularly must have measures in place to detect bots, fraudulent clicks or non-compliant ads, and certification programmes - such as The Joint Industry Committee for Web Standards in the UK and Ireland (JICWEBS) - help publishers to demonstrate to advertisers and agencies that they are meeting industry benchmarks.
As consumer habits have changed over recent years, with people streaming shows more and spending more time on mobile devices, technology is having to adapt and find new ways to combat ad fraud in response. As discussed above, the threat caused by the rise in streaming is significant.
Many industry bodies are working on technologies to prevent ad fraud. For example, IVT detection (also called Non-Human Traffic) capabilities are able to highlight and help remove the nonhuman internet traffic that's intended to cause harm. And now, with the use of mobile technologies only growing, and fraudulent techniques constantly getting more sophisticated, the entire industry should apply as many of the methods outlined above in order to put their best foot forward when it comes to combating ad fraud.
Harmony Murphy, GM Advertising UK at eBay
No excuse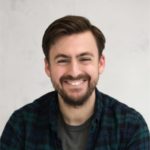 Ad fraud remains a significant issue for the industry but marketers are starting to wake up to the power of emerging technologies, formats and disciplines, in which the risk is significantly lower than in many traditional advertising channels. Partnership marketing, for instance, has much lower instances of fraud than average and can be managed efficiently with technology platforms which have incorporated in-built data science and AI systems – designed specifically to detect fraud as and when it happens.
There's no excuse today: The technology exists to expose fraud whenever it corrupts conversion paths, to cut out invalid traffic and to reinvest spend in high-quality partnerships and advertising formats.
We have a global team of data scientists, for instance, who train our sophisticated detection algorithms, maintain fraud intelligence databases, and provide customised service – providing an up-to-date defence against ever-evolving fraud for clients.
Of course, this is a job for specialised teams but it can be outsourced. Machine learning can help manage the ongoing risk from ad fraud, streamlining processes at the same time, and allocating spend to legitimate players and partners only. In this way, the industry can reward value – something which has never been more important thanks to an increasingly fragmented and complex ecosystem.
Owen Hancock, Marketing Director EMEA, Impact

tmwi
tmwi is an award-winning marketing agency that specialises in the application of bespoke data, creative and technology services to drive long-term business success. Activating brand data, tmwi's agile team builds and executes scalable marketing pla...
Powered by PressBox

Equativ
Equativ is the new single name for Smart Adserver, DynAdmic, and LiquidM — three proven innovators in advertising technology. The vertically integrated company provides brand and privacy-safe solutions that empower its clients to achieve maximum im...
Powered by PressBox

DoubleVerify
DoubleVerify is the leading independent provider of marketing measurement software, data and analytics that authenticates the quality and effectiveness of digital media for the world's largest brands and media platforms. DV provides media transpare...
Powered by PressBox