DanAds y AdGreetz llegan a un Acuerdo para Cubrir la Demanda de Anuncios de Video y Display Hiper-Personalizados
by ExchangeWire PressBox on 15th Oct 2021 in News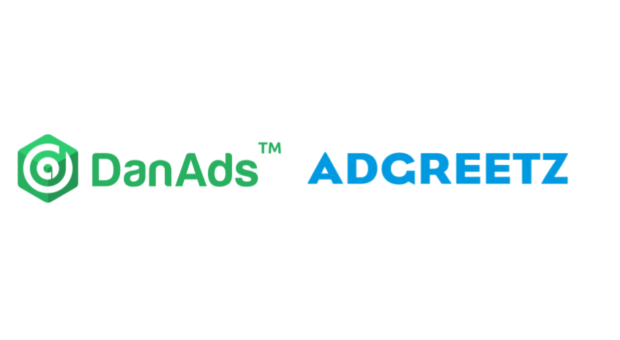 DanAds, la empresa con sede en Estocolmo y líder mundial en publicidad auto-servicio anuncia su acuerdo de colaboración con AdGreetz, plataforma ad tech/martech líder en el área de personalización de anuncios publicitarios. El acuerdo permite a los clientes de DanAds, principalmente medios de comunicación y editores, ofrecer a sus anunciantes una solución para customizar sus anuncios de video a través de la plataforma de auto-servicio de DanAds. 
Esta alianza permite a ambas empresas alcanzar el estatus de "Socio Estratégico", con el objetivo común de reinventar un mercado de 750B de dólares, haciéndolo mas transparente, inteligente, personal y rentable. A través de la plataforma de auto-servicio de DanAds, los clientes de AdGreetz podrán llegar de forma directa y personalizada a millones de clientes que actualmente usan la plataforma de auto-servicio, como grnades medios de comunicación a nivel mundial, plataformas de video bajo demanda verticales de viajes…
Istvan Beres, CEO y co-fundador of DanAds, comenta "Estamos muy contentos de crear esta alianza con AdGreetz. Haciendo accesible nuestra plataforma a los clientes de AdGreetz, les ofrecemos la posibilidad de reservar y comprar campañas de publicidad de forma efectiva y transparente a los millones de clientes que ya usan nuestra tecnología. Además, queremos hacer accesible a cualquier marca y cliente la efectividad y popularidad de la publicidad hiper-personalizada.
Eric Frankel, CEO and co-founder de AdGreetz añade: "Muchos clientes de AdGreetz, como las plataformas de video o medios de comunicación, necesitan una infraestructura de marca blanca y customizable de autoservicio  (como Facebook y Google). DanAds puede ofrecer esta herramienta tan necesaria. Junto con las posibilidades de customización de AdGreetz, esta alianza supone un punto de inflexión en la publicidad digital.

DanAds
DanAds is the leading provider of self-serve advertising technology, connecting ad sellers (publishers) directly with advertisers of any size through a fully automated ad sales platform. DanAds provides publishers with their own branded platform, all...
Powered by PressBox