Nubank Propose IPO; Sfermion Announce Fund II Investment
by Zara Briggs on 2nd Nov 2021 in News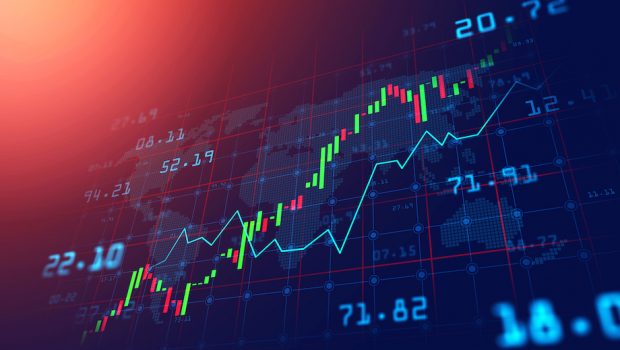 In today's ExchangeWire news digest: Nubank announce their proposed IPO in New York; Sfermion raise USD$100m (£73.3m) in a round titled Fund II; and Permutive raise USD$75m (£55m) in Series C.
Nubank propose IPO in New York
Nubank, a Brazilian neobank also known as Nu Holdings, is seeking a market valuation of up to USD$50.6bn (£37.1bn) in their proposed initial public offering (IPO) in New York. The São Paulo-based platform are backed by Warren Buffett's Berkshire Hathaway, an existing investor who financed USD$500m (£367m) in a funding round earlier this year. According to a filing with the US Securities and Exchange Commission, Nubank will market at least 289 million shares with the target price per share ranging from USD$10 (£7.3) to USD$11 (£8.07).
Founded in 2013, Nubank was initially an issuer of no-fee credit cards. The firm, who reached 48.1 million customers across Colombia, Mexico, and Brazil in September, have now moved into savings accounts, insurance, and loans.
The Brazilian fintech platform hope to raise more than USD$3bn (£2.2bn) from stock market investors, which if successful, could rank them as the third-largest US IPO this year. Following the offering, co-founder and chief executive, David Vélez, will hold around 75% of the company's voting rights.
Sfermion raise USD$100m (£73.3m) NFT fund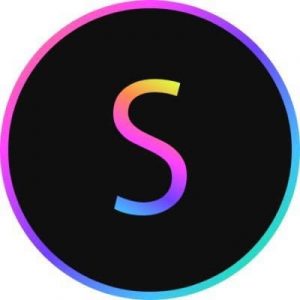 Non-fungible investment firm, Sfermion, have announced a secondary funding round titled Fund II, raising USD$100m (£73.3m). The venture fund was supported by strategic investors including Alan Howard, Chris Dixon, Digital Currency Group, CMT Digital, and Animoca Brands, among others. Sfermion's previous funding, Fund I, focused primarily on direct NFT investments, in comparison to the recent round which aims to support the development of the metaverse.
Andrew Steinwold, managing partner of Sfermion, comments, "having been focused on the NFT markets since 2019, it is incredible to see our thesis play out that NFTs were the key missing piece of technology needed for the metaverse to come to fruition." He adds, "we created this fund based on the notion that NFTs are the trojan horse to crypto mass adoption and the next multi-trillion-dollar industry."
In further metaverse related funding news, The Sandbox, an open NFT metaverse platform, have raised US$93m (£68.2m) in a Series B led by SoftBank Vision Fund 2. Other participants in the round include, but are not limited to, Animoca Brands, True Global Ventures, and Liberty City Ventures. Sebastien Borget, COO and co-founder of The Sandbox, a subsidiary of Animoca Brands, comments, "this investment round led by Softbank Vision Fund 2 will help scale up our growth strategy, operations, and player acquisition in The Sandbox ecosystem while sending a clear statement that the world's most innovative fund believes in Web3 and decentralisation as the next major trend." Arthur Madrid, CEO and co-founder adds, "we are developing an entire ecosystem that opens new digital job opportunities for players and creators in our open NFT metaverse."
Permutive raise USD$75m (£55m) in Series C

Permutive, an audience platform for publishers and advertisers, have raised USD$75m (£55m) in a Series C funding round led by SoftBank Vision Fund 2. According to a press release written by Amit Kotecha, the Global Marketing Director for Premutive, the funding round will enable the company to develop their on-device technology, and "scale its Audience Platform to create a global privacy-first infrastructure for programmatic advertising, now a USD$155bn (£113.6bn) industry." The round was supported by previous investors EQT Ventures, Octopus Ventures, and ACE & Company, and brings their total raised to date to USD$105m (£77m).
Max Ohrstrand, an investor for SoftBank Investment Advisers, comments, "to underpin a privacy-first web requires unique technology. As a leader in on-device technology, Permutive can bring a complicated landscape that's being significantly disrupted into a privacy-safe future. The company's technology is now running on over 1 billion devices a month globally, and we see tremendous opportunity for sustained growth as on-device processing reshapes ad tech."
Also in the news:
- Sublime Announces Data Partnership with Skyrise Intelligence
- Adform Appoints New Publisher Business Development Director for Western Europe
- TheViewPoint Announces New Partnership with Cinedigm
- Use of First-Party IDs Overtakes Cookies for the First Time
FintechFundingIPOVirtual Reality