Going Green and 'Phygital' for the Retail Golden Quarter
by Mathew Broughton on 9th Nov 2021 in News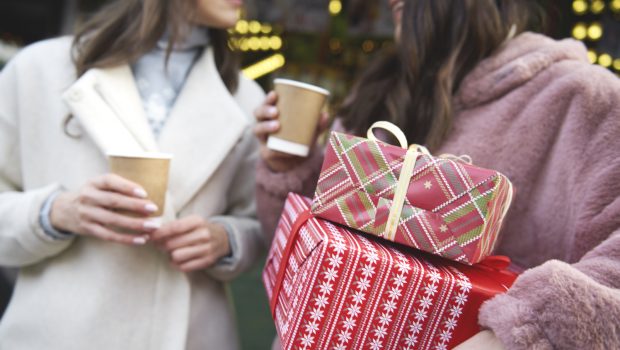 In this article written exclusively for ExchangeWire, Emily King, commercial director, Tug, discusses how sustainability and hybridising the physical and digital retail experience can be used to drive sales throughout the holiday period.
As the UK's retail industry enters the lucrative 'Golden Quarter' shopping season, positive economic forecasts anticipate a growth of 4.5% in sales. With additional revenue at stake, brands are looking for the best ways to communicate and engage with their customers during this important sales period.
Understanding purchasing preferences will be critical for driving increased retail sales— not only in the last quarter of 2021, but also in the New Year and beyond. For brands wanting to capitalise on the fast-approaching Golden Quarter and build long-lasting consumer relationships for 2022, here is an in-depth look at consumers' current motivations and purchasing behaviours, as well as insights into how this can be considered within wider retail marketing strategies.
Unite the physical and digital experience
Retail brands are well aware that online shopping and consumer trust is on the rise. Encouragingly, almost half (49.5%) of consumers are willing to make an expensive purchase online, without viewing this item in person, during the Black Friday and Cyber Monday weekend. However, despite growing consumer trust, brands shouldn't forget the importance of physical stores. In fact, two-thirds (66.6%) of shoppers intend to buy products equally online and in store over the Black Friday weekend, with more than three-quarters (75.9%) planning to do the same for Christmas.
To stay ahead of the competition, marketers must combine the digital and physical retail consumer experience, developing a modern 'phygital' experience for UK shoppers. Tactics such as organising promotional events and training staff to demonstrate products will help to create this experience, allowing customers to make better informed buying decisions.
Physical stores also offer shoppers the chance to experiment with products, while digital shopping can be highly personalised to individuals. By uniting the two through brand values and aesthetic, retail brands can implement a consistent and effective phygital consumer experience. In doing so, they will boost sales, heighten brand reputation, and appeal to a broader range of customers.
Make search and sustainability central to digital marketing strategies
With the climate emergency more urgent than ever before, an increasing number of UK consumers are making an effort to shop more sustainably. In fact, almost eight in ten Brits say that whether a brand clearly communicates its sustainability efforts – from minimising waste to supporting the use of reusable materials – will impact where they choose to shop on the Black Friday and Cyber Monday weekend. Additionally, a retailer's green efforts will also impact where six in ten consumers choose to shop across the Christmas period.
The emphasis on sustainability is primarily being driven by younger generations, with the vast majority of Gen-Z and millennials proactively researching how brands are putting their environmental values into practice. While younger generations are leading the way, two-thirds of baby boomers (66%) and consumers from the silent generation (68%) are doing the same. Evidently, greater transparency around green practices will have a clear impact on a retail brands' bottom line — meaning it should be front and centre for all digital marketing strategies.
With more than a third of consumers turning to search engines to discover retailers' approaches to sustainability, optimising search will be an important element to boost visibility and conversions during this important retail period. For brands utilising search strategies, a key optimisation technique to boost visibility includes producing quality, informative content to improve the online user experience once they're on your website. For example, brands that build a landing page to showcase their environmental efforts, particularly one that is designed for multiple digital devices such as mobile, will find it easier to attract and retain customers proactivity using search.
However, while online search is the top method for identifying sustainable retail brands, Gen Z favour Instagram and TikTok to source this information. As purchasing journeys continue to fragment, brands must also focus on reaching younger generations via the social channels that generate the highest impact, consulting with a digital marketing expert to identify the most suitable channels for their unique brand messaging.
Retail offerings need to be evergreen
Although the discounts of Black Friday and Cyber Monday continue to attract consumers, attitudes towards the event are changing. The friction between consumerism and sustainability is causing shoppers to consider their purchases more carefully, with 30% of customers saying they will prioritise brands that demonstrate their environmental focus throughout the Black Friday sales.
Younger generations are also taking a step back from the buying frenzy. In 2019, 51% of Gen-Z and 43% of millennials intended to purchase retail products during Black Friday, but in 2020 this dipped to 35% and 31% respectively. For the 2021 sales, over half (56%) of all consumers plan to spend less than last year or not make any purchases.
As a result, brands must concentrate on appealing to their customer bases throughout the year. For instance, marketers should align their marketing strategies with movements and annual events such as Earth Day, Plastic Free Beauty Day, and Veganuary to offer consumers more sustainable buying options during times of peak engagement.
Looking ahead, marketers need to offer more than the lowest prices to win consumer spend and stay ahead of the competition this Golden Quarter. Retail brands must ensure their digital marketing strategies for this important sales quarter are tailored to shoppers' core values, promoting sustainable brand practices via optimised search. Retailers must also focus on additional sales peaks throughout the year and merge the online and offline experience to capitalise on growing consumer trust. This will be key to build long-lasting customer relationships for 2022.