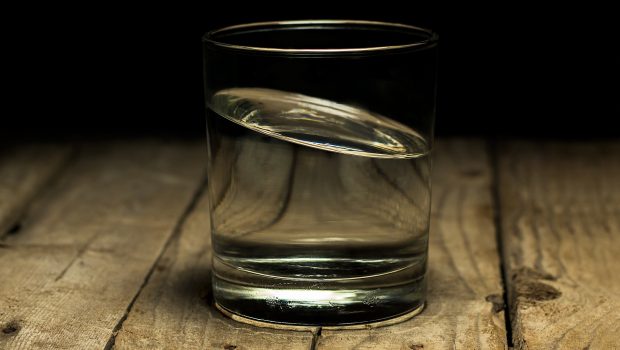 In the sixth article in the ExchangeWire 2022 Predictions Series, experts from across the advertising and marketing technology industries examine what work has been done over the last few years to bolster transparency across the programmatic ecosystem via supply path optimisation (SPO), and what next year holds in store for furthering these efforts.
Driving efficiencies via long-term investment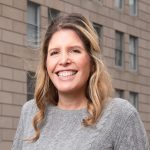 In the beginning, marketers wanted access to every impression that existed, which resulted in them working with hundreds of programmatic partners. With the introduction of header bidding, a number of inefficiencies were highlighted with the traditional supply path, from quality concerns and fraud to fragmentation and a lack of streamlined processes. Those issues cause redundancy, trust concerns, and unnecessary fees. From this chaos came the evolution of supply path optimisation (SPO). SPO helps ensure that buying paths across all of these transaction types are free from artificial costs, and are transparent and high quality. Done well, SPO creates real differentiated value and drives meaningful cost savings to the advertiser and more working media dollars to the publisher.
SPO is no longer a blunt cost-savings conversation, it drives efficiencies and innovation to the full ecosystem. With those efficiencies - partners and publishers will be challenged to prove their unique value to advertisers, their ability to partner and their strategy for growth and innovation. SPO is a huge undertaking, so one must determine what can be done internally and where vendor partners can be leveraged. Don't rush it, SPO is a long-term investment that should be refined over time according to performance, innovation, efficiency and overall manageability in a market with many big changes on the horizon.
Lisa Kalyuzhny, RVP, advertiser solutions EMEA, PubMatic
SPO to grow with continued programmatic investment
Supply path optimisation is becoming mainstream and is no longer limited to the largest brands or agencies. According to our The State of Programmatic in JAPAC 2021 report, 84% of brands and agencies have either run an SPO review in the past 18 months, or are planning to do so in the next six months.
SPO is all about giving marketers more transparency into the full programmatic supply chain, and as programmatic continues to take up a bigger slice of the overall ad spend pie, this trend will only continue. Programmatic is no longer an "emerging channel" where murkiness is ok. If you are a marketer or agency, you should want to know what is going on! We at OpenX see this trend continuing especially as global programmatic investment grows.
Andrew Tu, managing director APAC, OpenX
SPO will see global adoption in 2022 for a more accountable industry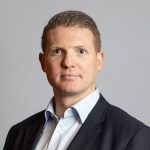 Supply path optimisation, as it continues to help instil trust and accountability across the programmatic industry, will see universal take-up in the coming year.
SPO uncovers the inner workings of the supply chain in order to allow media buyers to find the most efficient and transparent path to programmatic supply. This enables media buyers to make smarter bidding decisions. SPO also allows media buyers to maximise their investment, thanks to reduced wastage and pricing models that favour economies of scale with preferred partners.
Most important, though, is the way SPO incentivises accountability across the supply chain. As media buyers prioritise tech partners that work to minimise fraud and provide accountable business models, this will ultimately push other companies to adopt similar practices and accountability standards.
We expect that this will lead to a global adoption of these frameworks: an auditable chain of relationships as media buyers hold every player in their supply chain accountable. In 2022, this should become the reality, building trust for the industry as a whole.
Luke Fenney, Vice President, Publisher Sales, Index Exchange
Shift from individual gain to driving shared value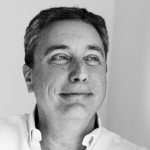 Supply path optimisation was a huge trend in 2021, and one we can expect to continue into 2022. With advertisers still striving to increase the control they have over their ad budgets, as well as boost programmatic transparency, we can expect players to continue to streamline the number of SSPs they work with, cutting out resellers and all those that don't add value.
With that in mind, we predict value path optimisation to be the basis for all programmatic deals next year, with the industry mindset continuing to shift from individual gain to driving shared value – fostering an environment of transparency, trust, high performance, and mutual gains.
Michael Nevins, chief marketing officer, Smart AdServer
Distilling industry complexity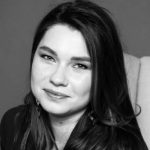 According to the ISBA Programmatic Supply Chain Transparency Study held by PwC in 2021, it turned out that in one case, 15 advertisers had to deal with 300 supply chains to reach 12 publishers. The path it takes to win an impression in programmatic can be very complicated, thus it creates a problem with opaque supply chains. Such complexity mainly stems from the plethora of resellers that take part in the auction as well as complex header-bidding setups. Supply path optimisation in this case works as a set of measures that enables the buyers to optimise this route and single out the most direct one.
One of such measures can be the elimination of the middlemen that stand in the way between advertisers and publishers (which is undoubtedly financially beneficial). The other important components for achieving greater transparency are Ads.txt and Sellers.json as they help to authorise the sellers, resellers, their inventory, and eliminate fraud and budget losses as a result. Plus, transparency can be achieved through simplifying auction dynamics and standardising the auction logic – principally it refers to the first-price auctions and transparency in reporting.
Liz Tokareva, director of in-house products at SmartyAds
The industry needs to open up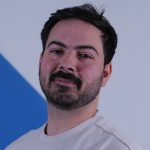 In an ecosystem plagued by ad fraud and arbitrage, now more than ever the need to streamline the programmatic supply path is evident. More brands are approaching SPO to not only improve efficiency in pricing, but to achieve better results.
We're at a point where it's possible to provide full transparency on tech costs, media pricing, and data. However, it's not always been possible to know the fees taken in the bid stream by the SSPs; it's been the contracts and publisher pushbacks preventing transparency on the full supply path as take-rates were seen as confidential, and an unknown competitive advantage in the battle between SSPs and publishers.
We are at the point where the industry needs to open up, set levels of expected take rate percentages that ensure we understand where budget is actually ending up, enabling stronger decisions for optimisations across SSPs. Short of this, I predict we'll see a wholesale move to deal-led programmatic approaches, and reduction in the reliance of open market programmatic. With inventory available on multiple SSPs, with multiple take rates, and different bid mechanics, in order to maintain a high degree of control (in price, delivery and quality), PMP and PG deals will become the SPO tool without the need for an SPO tool. In lieu of this, something as simple as a curated marketplace and limiting supply across your open market buys, benefits both buy and sell side to offer quality inventory whilst maintaining trading efficiency.
Patrick Shepherd, head of programmatic, the7stars

the7stars
the7stars was set up in 2005 by co-founders Jenny Biggam and Mark Jarvis. Our reasons then are our reasons now. Fundamentally, we think that media is too important to be commoditised by big buying networks. We believe that advertisers deserve better ...
Powered by PressBox

Equativ
Equativ is the new single name for Smart Adserver, DynAdmic, and LiquidM — three proven innovators in advertising technology. The vertically integrated company provides brand and privacy-safe solutions that empower its clients to achieve maximum im...
Powered by PressBox

PubMatic
PubMatic (NASDAQ: PUBM) delivers superior revenue to publishers by being an SSP of choice for
agencies and advertisers. PubMatic's cloud infrastructure platform for digital advertising
empowers app developers and publishers to increase monetizati...
Powered by PressBox