Apple and Google Have Secret Deal, According to US Lawsuit; Meta Appeal CMA Decision to Sell GIPHY
by Zara Briggs on 6th Jan 2022 in News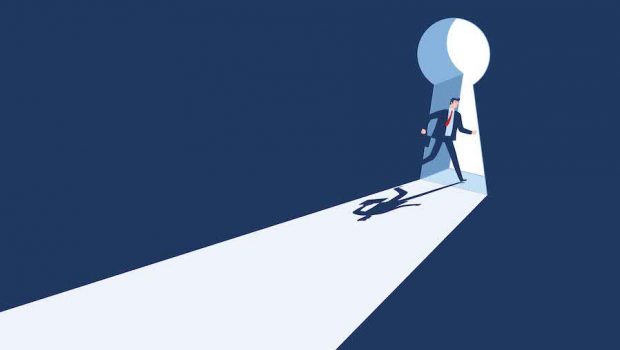 In today's ExchangeWire news digest: a new lawsuit has accused Google and Apple of having a non-compete agreement; Meta have applied to appeal the UK Competition and Markets Authority (CMA) ruling; and Integral Ad Science announce that they have acquired AI firm Context.
Google and Apple have non-compete agreement according to lawsuit

A new class action lawsuit filed in a California court has accused Google and Apple of having a non-compete agreement that breaches US competition laws, including the Sherman Antitrust Act. Although it's no secret that Google pay Apple to remain the default search engine on iPhone, iPad, and Mac, the complaint filed just over a week ago suggests that further "secret" agreements have taken place to destroy competition. According to the lawsuit, the tech titans have agreed that Apple will not compete in the search business in competition with Google, and will "suppress, eliminate, and/or foreclose" any potential search providers. Rivals most affected by the alleged violations include Yahoo!, DuckDuckGo, and Bing. According to analysts, Google paid Apple an estimate of USD$15bn (£11.08bn) in 2021 to remain the default search browser, which could continue to rise throughout 2022.
The complaint has been filed against the tech titans, as well as their CEOs and chairmen for re-affirming the continuation of the anti-competitive violations. "Secret and clandestine personal meetings" have previously been captured by bystanders and posted on social media, confirming they transpired.
Previous reports where Apple and Google have claimed they are united were referred to in the complaint, citing a statement allegedly written by an Apple employee to Google: "our vision is that we work as if we are one company." The US District Court hopes to divide the entities into "separate and independent companies", and to declare void any agreements in relation to the complaint.
In further news, Google have been fined €150m (£110.8m) by France's data privacy watchdog for making the refusal of online trackers, also known as cookies, difficult. The news was confirmed today (6 January), accompanied by a statement from the head for data protection and sanctions for CNIL, Karin Kiefer: "when you accept cookies, it's done in just one click…rejecting cookies should be as easy as accepting them". Facebook have also been fined €60m (£44.3m) for the same reason.
Meta apply to appeal the CMA decision to sell GIPHY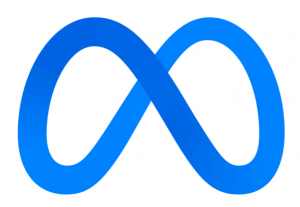 Meta have applied to appeal the UK Competition and Markets Authority (CMA) ruling ordering the tech giant to sell GIPHY due to anti-competitive concerns. The tech giant claims the evidence to suggest that GIPHY would have become a "meaningful competitor" within the UK advertising market is insubstantial, further commenting that the CMA's decision is ​​"procedurally flawed". The Competition Appeal Tribunal published the overview of the tech titan's application yesterday (5 January), establishing six grounds for the decision to be quashed.
The ruling materialised at the end of November, due to the governing body concluding that the acquisition would damage competition between social media platforms. The CMA further noted that Meta unfairly muted competition by terminating Giphy's proprietary advertising services, at a time when the New York-based GIF-sharing platform was considering expanding these globally. An appeal is somewhat unsurprising, after the tech titan disagreed to the initial ruling due to lack of evidence, stating, "as we have demonstrated, this merger is in the best interest of people and businesses in the UK - and around the world - who use Giphy and our services. We will continue to work with the CMA to address the misconception that the deal harms competition."
IAS announce they have acquired AI platform Context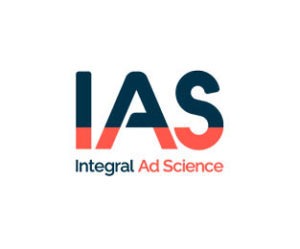 Digital media platform, Integral Ad Science (IAS), announced on Tuesday (4 January) that they have acquired AI firm Context for an undisclosed amount. The deal will allow the New York-based company to enhance their brand suitable content using Context's image and video classification technology. Teams of engineers, data scientists, and data analysts located in France and Poland will join IAS after the completion of the acquisition, in addition to Jack Habra, the CEO of the Paris-based platform. In a press release announcing the merger, Habra stated, "our technology is designed to deliver critical insights to help marketers optimise their campaigns, and we look forward to realising Context's full potential as part of IAS."
"The acquisition of Context builds on our existing capabilities and accelerates our product roadmap, particularly in video classification for social media and CTV applications. It also furthers our vision of offering tailored solutions to our customers," Lisa Utzschneider, CEO of IAS commented.
IAS also confirmed an advanced integration with Mediaocean back in December, with the aim of enhancing their automated campaign management. "Since launching IAS Signal, we've accelerated our product innovation and expanded critical partnerships, including our work with Mediaocean, to give advertisers the latest tools to manage digital media quality," Utzschneider commented. "Speed is critical in our business, and this integration will be transformational for advertisers looking to launch campaigns faster while aligning to media quality standards."
The recent acquisition preceded a rampant space of M&A activity in the advertising industry this week, with Ad-Lib, Nth Party, and Tremend purchased by Smartly, Magnite, and Publicis, respectively. Coupled with funding rounds for Fractal Analytics, SphereEx, and BlueConic, strong investment flows seen last year have evidently continued into 2022.
Also in the news:
- Bidstack Secures Landmark Two-Year Commercial Deal with Azerion
- SmartHub 2.0: A Big Upgrade Brings in New Functionalities and Capacities
- GumGum Acquires Attention Measurement And Optimisation Platform Playground xyz