GumGum Acquires Attention Measurement And Optimisation Platform Playground xyz
by ExchangeWire PressBox on 21st Dec 2021 in News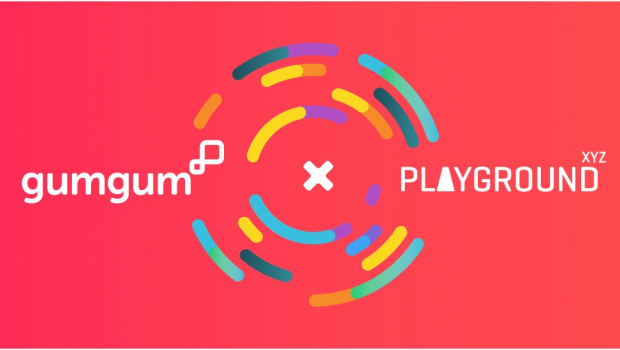 GumGum, a global media and technology leader, specialising in contextual intelligence, announced the acquisition of Playground xyz, a global attention based advertising platform. The transaction was done using a mix of cash and stock and will be immediately accretive. With the addition of Playground xyz, GumGum will now provide advertisers the ability to measure the attention of their contextually-driven campaigns without the use of personal data.
"In a future without the cookie or personal data, we believe that digital advertising will come down to capturing the consumer's mindset through a combination of creative, context, and consumer attention. Each is independently important, but together make up The Mindset Matrix, which will be key to understanding and optimising campaigns of the future," said Phil Schraeder, CEO, GumGum. "Our accredited contextual technology combined with Playground xyz's proven attention measurement and optimisation solution will allow advertisers to future proof their attribution strategies by moving past basic viewability metrics to better understand the true effectiveness of their digital campaigns."
Playground xyz pioneered the Attention Intelligence Platform, the world's first integrated tech stack to measure and optimise towards attention time – how long, in seconds, an ad is actually looked at. Playground xyz does this through its AI technology that is trained and verified using real eye-tracking data. Founded six years ago in Australia, Playground xyz has expanded operations across APAC, EMEA, and the US. Demand for the platform has continued to accelerate, with Playground xyz seeing greater than 60% year-over-year revenue growth.
Rob Hall, CEO of Playground xyz, said: "There are two seismic changes taking place in the ad industry. The first is the death of the cookie which will widely impact how we reach and target consumers. Contextual targeting will be the winner he

Playground xyz
Playground XYZ is on a mission to master the art and science of maximising consumer attention. The company has built the world's first technology stack that integrates visual attention measurement, analytics and media optimisation called the Attent...
Powered by PressBox