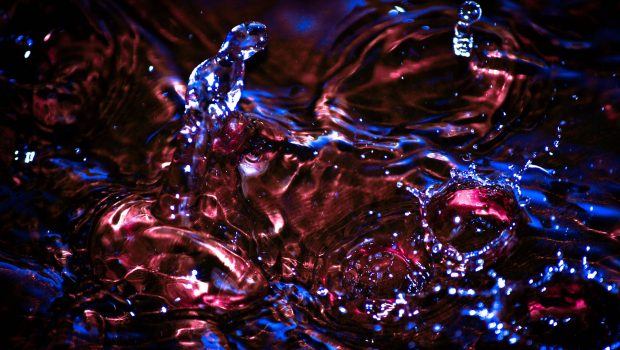 In the tenth article in ExchangeWire's 2022 Predictions series, we speak with industry experts on how contextual is set to become a cornerstone of the advertising and marketing industries in the wake of identifier deprecation and consumer-led pushback against targeted advertising.
Big data and artificial intelligence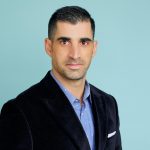 We've seen a sharp focus in ad tech in 2021 on targeting advancements, especially given the privacy concerns and the upcoming demise of third-party cookies that have been driving behavioural targeting.
This is when contextual targeting came into the spotlight. Current contextual targeting differs very much from its pre-internet version. These days it's driven by big data and artificial intelligence. Hence, it's all about precision and personalisation.
For instance, in the CTV realm, we have automatic content recognition-driven devices that analyse users' so-called video fingerprints by comparing parts of the content with existing datasets. On the web, AI can similarly conduct a semantic analysis of an article a user is reading and categorise it accordingly using natural language processing.
These tools help to align ads with the context of a certain user, making ads less intrusive and the whole experience more seamless. Though there's still some progress to be made in this area, particularly in terms of measurement, I believe the reality we are in now, contextual advertising is the way forward for all the pillars of ad tech.
Daniel Elad , Chief Strategy Officer, TheViewPoint
Attention is the new focus for advertising - and this is a good thing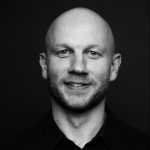 With the end of third-party cookies looming in 2023 advertisers are naturally shifting focus from impressions and clicks, with attention coming to the fore as the key metric to consider in the coming year. If you think about the digital world, distractions are everywhere, so when measuring connection with an audience, attention is the new currency. Context is king in this arena - as content owners and publishers can match their content with the situation of the viewer, creating a really compelling offering for consumers.
2022 is about planning how to use contextual advertising as the superpower to help advertisers tap into that coveted consumer attention span. When your content marries up to the context of where and how people are consuming media, as well as their state of mind or mood, the connection that audiences experience is naturally stronger. This is critical to building a longer-term strategy that focuses on developing valuable brand relationships.
In a world where consumers are increasingly aware of brand reputation, advertisers will also prioritise brand-safe content to advertise next to, which again comes down to context. This, in turn means advertising budget is spent more responsibly.
Ultimately 2022 is about going back to a more human approach to advertising, with diverse and responsible media investment. When the ad creative, the content it's alongside and the viewer's situation all align together it leads to a much more engaging and memorable experience.
James Cornish, VP international sales, Vevo
Marketing by mindset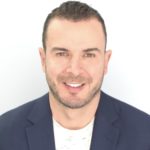 As we march toward a cookieless world, marketers' focus on a broader range of data, such as contextual signals, has accelerated. We're seeing impressive adoption of contextual technology that not only helps brands avoid running ads next to unsuitable content, but also ensures brands can target towards the contexts that drive greater results for their specific campaigns.
This shift is well underway as more of the industry recognises the benefits of contextual targeting technology, applying context as a proxy for interest and relevance. Marketers can think about this as "marketing by mindset" that helps encourage action and drive ROI. In fact, we've recently found that context can boost ad memorability by up to 40%.
Tony Marlow, CMO, Integral Ad Science (IAS)
Creating a stable balance between performance and engagement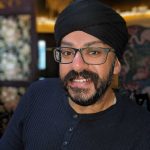 We have already started to see a resurgence for contextual targeting. With contextual targeting, adverts are served based on the environment the user is in at the time of delivery, including those that are already cookieless such as connected TV (CTV). Contextual targeting can recognise signals within the bid request that lead to improved performance without requiring any user tracking, and it does this without detracting from the final results too. This is a very positive development for advertisers looking to continue to find and reach the right audience for their message, in environments they are actively engaged in, while respecting and upholding consumer privacy standards.
Major advancements in AI and machine learning technology are powering the next generation of contextual into something highly efficient, generating better results than ever before while producing a sophisticated and thorough analysis. As such, contextual targeting will be a driving force behind creating a stable balance between performance and engagement, as we work towards a more transparent and privacy-first landscape in 2022 and beyond.
Jas Ahulwalia, Senior Account Director, Xandr
Driving nuanced brand suitability through contextual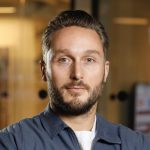 This year saw brands spending bigger and smarter on digital video – with display enjoying a 70% year-over-year hike in H1. As a result, many started applying brand safety lessons learned in 2020 to ensure valuable content adjacencies weren't being lost; shifting away from keyword blocking towards nuanced brand suitability. This move was made possible by AI tools able to assess content against standardised definitions, set by trusted bodies such as The Global Alliance of Responsible Media (GARM), at speed and scale.
With GARM creating an open source of definitions for technology vendors to build on, partnering brands can track the impact of their campaigns and increase their effectiveness moving forward. This also allows marketers to have one view of the quality of their video inventory, rather than different suitability definitions for each channel skewing results.
Through 2022, the industry must sustain this quality drive, encouraging brands to adopt technologies that offer higher transparency about where their ad budgets are going. Prioritising access to deep contextual data will not only give them better assurance of appropriate placements, but also enhance trust among target audiences with consistently suitable and effective ads.
Ross Nicol, VP EMEA, Zefr
Going full throttle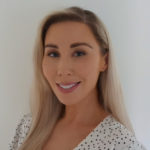 The death of the third-party cookie may have been delayed by Google last year, but the facts remain; cookie-based targeting is on its way out and advertisers need to urgently explore alternative solutions. With this front of mind for brands in 2022, we expect the momentum that's been building behind privacy-friendly contextual advertising to really pick up the pace next year. One area where this will be particularly apparent is in the rapidly emerging area of CTV, one of the fastest growing channels of digital advertising. Semantic-based targeting, which uses content metadata to enable a rich and nuanced understanding of context across CTV inventory, offers advertisers an effective and safe way to reach the right audiences within this lucrative space. In 2021, brands were just beginning to dip their toes into the potential of this technology.
This year, the trend will go full throttle, making contextual integral to CTV media plans. The lack of third-party cookies is an obvious incentive for this, but it is also being driven by heightened demands from the user for a quality experience in CTV. Contextual will allow brands to serve ads that are relevant and complementary to the content that the user is viewing in the moment, allowing a far more user-friendly advertising experience that can support a healthy and sustainable CTV media ecosystem.
Sarah Lewis, Global Director, CTV, ShowHeroes Group
Categorisation and attention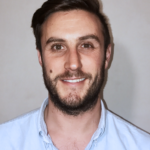 Continued deprecation of the cookie and consumer advocacy for privacy is forcing brands to put more thought into their contextual targeting. The basic premise of contextual is putting the right ad in the right context, increasing ad relevance. Herein lies two huge innovations that are coming for contextual in 2022.
The first is better profiling and categorisation of content. Truly understanding what that article or video is about requires going beyond the name of the article or section of the website it's on - it requires deep analysis of the page; words, images and other available metadata. This year we'll see more advanced learning AI models for natural language processing and image recognition, allowing us to better identify content we think will resonate with the ad.
The second is proving that it was the right context for the ad. This is where real-time attention signals and metrics will shift the paradigm. Because attention signals capture consumer interest in an ad, they're able to kickstart a powerful feedback loop on ad relevance and resonance. Unlike CTR (which is too sparse) or viewability (which is not a great signal for relevance), attention metrics are available on every impression and highly correlated with ad effectiveness.
We'll see this all come together in 2022. Advanced contextual solutions identifying what the content really is about, advanced attention solutions validating whether the ad is resonating or not in that environment (by way of increased/decreased attention) and then real-time optimisation engines programmatically delivering the campaign accordingly.
Rob Hall, CEO, Playground xyz
Context moving beyond content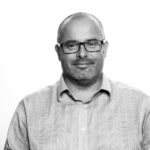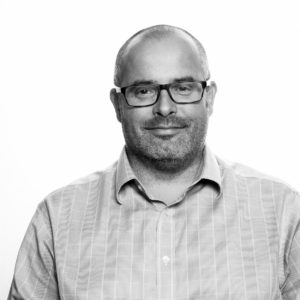 Context and environment will continue to be a valuable targeting tool and see a resurgence in 2022, as we prepare for the cookie-less world in 2023 and beyond. Though onsite behaviour has long been a key driver in the understanding of audiences, we will see the emergence of richer, more powerful context based solutions.
Using seed consented data to inform machine-learning algorithms will enable publishers to build rich and targetable contextual opportunities as context goes beyond content, enhancing the signals with additional data such as weather, geography, device type and location to deliver effective audiences without the need for personal identifiers, with a similar accuracy to "first-party" signals.
Simon Halstead, VP, exchange and Supply, international, Yahoo
Fostering personal connections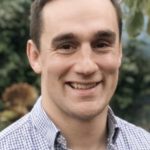 Traditionally, advertisers have used one catch-all creative message for any digital execution that they do – regardless of who they are speaking to. More often than not, discounting the device, environment and content that an individual is engaged with. But with the complexity and multi-channel nature of digital consumption, this one size fits all solution must stop. Brands need to be adopting a more dynamic approach to their creative strategy, engaging users with messaging that resonates with them as an individual.
In a cookie-free world, brands will increasingly explore the potential to do this with contextual targeting, given its unique ability to speak to an individual and their mindset without the use of personal data. By using contextual intelligence, advertisers can dynamically align the creative with the content that person is viewing at any given moment in time. This personal connection can significantly increase brand relevance and favourability, especially when it's paired with rich creative executions.
The challenge for brands next year will be to move away from one-size-fits-all messaging and low-value CTR conversions. Instead, by marrying tailored creatives with contextual data, advertisers can achieve deeper levels of engagement and attention, setting the stage for more profound consumer relationships.
Peter Wallace, SVP of sales, EMEA, GumGum
Marrying advanced AI with dynamic creative optimisation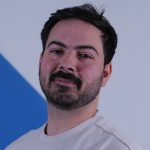 Considering the increased regulatory scrutiny on data privacy, it's no surprise to see contextual targeting become more prevalent as we go into 2022. The solid brand safety foundation, and the market's need to identify performance solutions without third-party cookies, will become a major driving force for the growth of contextual.
Aside from GDPR requirements, the idea of context is more than just the placement of a brand or product in a relevant category or geo-location, and goes beyond "right time, right place". Instead, in 2022 contextual targeting will be about empowering emotional response based on the user mindset in that "moment".
Looking ahead, contextual advertising will see the marriage of advanced AI (including natural language processing and image recognition) combined with dynamic creative optimisation, to deliver messaging tailored to the user mindset moment. This approach compliments the unique value brought by actual humans to campaign strategy.
The recent acquisition of Playground XYZ by GumGum, will see their contextual AI technology merged with attention measurement - a clear signal to where the market is heading. Moving forwards in 2022, contextually leveraged campaigns will become an essential string to the marketers bow.
Patrick Shepherd, Head of Programmatic, the7stars
Moving to practical adoption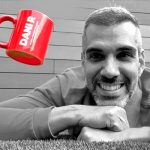 2021 was about educating the ad industry on the opportunities offered by contextual technology, including analysing audiovisual content, rather than just text, at scale. This year was also about feeling the pain of IDFA and other Apple privacy changes, and how they impacted mobile advertising. We know that Android privacy changes and the deprecation of third party cookies are also coming, so with the lessons of 2021 mobile advertisers need not be unprepared.
2022 will be about moving to the practical adoption of contextual strategies, replacing third-party data with first-party counterparts. At Tappx, we are witnessing increased demand from brands and advertisers who are requesting contextual targeting solutions to enable them to deal with an increasing privacy-centric advertising ecosystem.
Daniel Reina, CEO and Co-founder, Tappx
Gaining greater prominence for video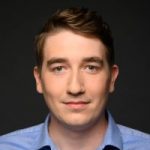 Contextual targeting will become even more prominent in the new year, especially for video. Major programmatic advertising companies have already added contextual targeting to their portfolios. Some work mostly with their own solutions, delivering contextual audiences from external partners, whereas others are fully reliant on partnerships with services such as Oracle. Integrating contextual tools with the entire programmatic ecosystem is key.
Thanks to advancements in technology, contextual targeting is one of the three most feasible ways to reach a target audience in the upcoming cookieless future. It creates a personalised experience allowing advertisers to reach the right audience, at the right time, in the right context, while fully respecting user privacy. With user privacy now at the forefront of digital advertising, advertisers are expected to fully utilise this method of targeting in 2022.
Video is undoubtedly taking over internet consumption, making video analysis central to contextual and brand safety solutions. The goal is to follow the users but keep control over the environment in which brands appear. As we continue to head towards more privacy-focused advertising, contextual targeting will become one of the main targeting strategies and having an experienced partner with superior tech is crucial.
Mateusz Jędrocha, head of upper funnel solutions development, RTB House
Normalised infrastructure needed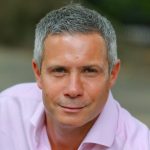 Contextual targeting for video/CTV will become table stakes in 2022. What has always worked on traditional linear TV screens will become an integral part of the buying process for connected TV too.
Not only is contextual a viable and privacy safe alternative to identity-based targeting, but because it tells a marketer about the interests of an audience in the moment, it also drives increased performance too. For this to happen at scale though we need a normalised infrastructure so buy and sell sides can share data across the video/CTV/linear ecosystem.
Bill Swanson, EMEA strategy lead, IRIS.tv

RTB House
RTB House is a global company that provides state-of-the-art marketing technologies for top brands and agencies worldwide. Its proprietary ad buying engine is the first in the world to be powered entirely by Deep Learning algorithms, enabling adverti...
Powered by PressBox

Playground xyz
Playground XYZ is on a mission to master the art and science of maximising consumer attention. The company has built the world's first technology stack that integrates visual attention measurement, analytics and media optimisation called the Attent...
Powered by PressBox

IRIS.TV
IRIS.TV's mission is to connect and unify video data to power better consumer experiences and business outcomes. IRIS.TV's video data platform is a neutral, privacy-first, cookieless solution that provides publishers, broadcasters, and Connected...
Powered by PressBox

Yahoo
Yahoo serves as a trusted guide for hundreds of millions of people globally, helping them achieve their goals online through our portfolio of iconic products. For advertisers, Yahoo Advertising offers omnichannel solutions and powerful data to engage...
Powered by PressBox

TheViewPoint
TheViewPoint's platform brings technologically agile monetization solutions for CTV/OTT publishers on par with smart optimization capabilities: a machine learning-powered bidding algorithm, ad pod management, transaction routing, flight, and target...
Powered by PressBox

: Tappx
Tappx is a fast-growth AdTech company that delivers digital advertising solutions for multiple platforms including mobile, OTT/CTV, and desktop. Tappx's proprietary technology empowers publishers to maximize ad revenues across mobile and OTT channe...
Powered by PressBox

ZEFR
Zefr is a contextual data platform that enables brand suitable and precise activation across YouTube and Facebook. The company leverages patented Human-in-the-Loop technology to bring human cognition to scaled contextual advertising, rather than rely...
Powered by PressBox

Integral Ad Science
Integral Ad Science (IAS) is a global leader in digital media quality. IAS makes every impression count, ensuring that ads are viewable by real people, in safe and suitable environments, activating contextual targeting, and driving supply path optimi...
Powered by PressBox