Croud Strengthens Luxury Digital Marketing Offer with Acquisition of VERB
by ExchangeWire PressBox on 19th Jan 2022 in News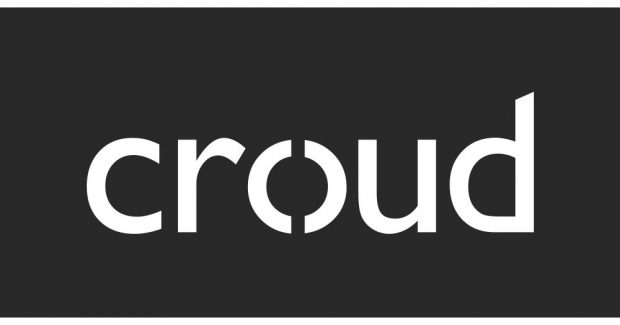 Croud, the award-winning digital marketing agency working with some of the world's leading brands, has acquired of VERB Brands, the leading luxury performance marketing agency.
The news marks Croud's first UK acquisition since receiving funding from private equity investment firm LDC in November 2019 and also celebrating their ten-year anniversary earlier this year.
Founded in 2013 by Chris Donnelly, CEO, and later joined by Ben Askins, Managing Director, VERB provides full-service performance marketing for many of the world's leading luxury and premium brands, including Flannels, Bloomingdales, Calzedonia, Net-a-Porter, Bugatti, and Harrods.
Combining VERB's luxury expertise with Croud's international scale, including their 2,500+ strong 'Croudie' network of on-demand digital experts, the agency can better serve clients in the luxury sector, helping them reach and engage new, affluent audiences across the globe. The acquisition will also help expand Croud's capabilities in digital web design and development, as well as influencer marketing.
VERB will continue to operate under its brand name, with both Donnelly and Askins remaining with the business in their current capacity. VERB and Croud will work together seamlessly to provide clients the very best in strategy, performance, creative and design.
The deal takes Croud's combined headcount to more than 340 staff working across multiple offices; including Croud's London, Shrewsbury, New York, Los Angeles, and Sydney offices, and VERB's offices in London, Manchester, New York, and Shanghai.
Supported by their private equity partner LDC, the acquisition comes hot on the heels of a key US M&A deal earlier this week, in which Croud acquired impakt Advisors' New York-based team, to help further strengthen their data solutions offering. These two acquisitions are the first steps on Croud's journey to bolster organic growth with strategic M&A to reimagine the global agency model. Recent focus has been on bolstering senior management and internal capabilities, including data solutions and ecommerce after seeing increased demand for such services from clients. In August this year, Croud welcomed Dean Gardner as global chief operating officer to build on the agency's impressive growth, particularly in the US market, and further drive its global M&A strategy.
Luke Smith, co-founder and CEO at Croud, said of the announcement, "Chris and I have spent a lot of time together in the last few years, and I love his entrepreneurial spirit. He, Ben and the team at VERB have built something quite unique - a digital-first luxury agency. The post-pandemic tailwinds in the direction of digital have been felt in the luxury sector more than almost anywhere. VERB brings some new skills in which we're looking to expand our capabilities, namely web design and influencer marketing. Allied to this is the cultural fit of our businesses -  we care about the same things, including putting staff first and exceptional delivery for clients. We've taken our time to carefully select this acquisition - now we can't wait to get going."
Chris Donnelly, founder and CEO at VERB, added, "Croud has experienced incredible growth recently, with some standout client wins and impressive senior hires globally, so it was an easy decision for us to join forces with them. It has enabled us to truly deliver an integrated digital solution for our customers, which allows them to scale their digital activity internationally and see true digital transformation."

Croud
Croud is a global, full service, digital marketing partner to some of the world's leading brands. Croud's team of programmatic specialists provide end-to-end expertise, from media strategy to ad operations. Our performance marketing heritage makes ...
Powered by PressBox
AcquisitionBrandsDigital Marketing