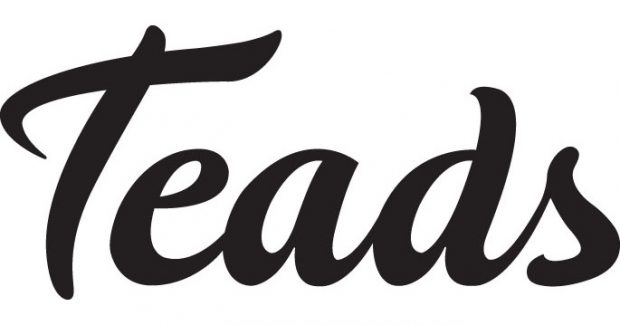 Ex-Fiat Chrysler marketing director and head of customer and product marketing at Sky join the global media platform in latest recruitment drive 
Teads, the global media platform, today announces it has appointed several new employees as part of a recruitment drive to include more vertical specialists, deliver greater insights, and bolster its customer experiences teams, as well as further develop the company's Manchester office.
Teads is looking to bolster its staff across all departments, which also includes heavy investment in the engineering team based in France. In 2022, Teads plans to increase its employees by 18% in the US and 14% in the UK, to meet growing demand.
Andrea Lo Presti, industry director, auto, joins Teads from Stellantis, where he served as marketing director for Fiat & Abarth UK. James Colborn joins as head of global data from Yahoo/Verizon Media, where he was head of global data solutions. Henry Vernon has also been appointed as head of insights, UK. He was previously senior commercial insight manager, Global.
Becky Waring and Amanda Tushingham also both join Teads, as global client partner, insights and measurement, and head of retail, respectively. Prior to joining the global media platform, Becky was global VP, insights and client solutions at Unruly. Amanda joined from Whalar, where she was senior director of partnerships. This follows Amanda's long career in client and agency development across premium publishers, including The Guardian, Time Inc (now Future), and The Telegraph.
Lastly, Ryan Virgo, global industry director, entertainment, has joined from Sky where he was head of customer and product marketing (Sky Sports, Sky Cinema, and Sky Store). Other previous roles include head of marketing positions at 20th Century Fox and Universal Pictures. Dominic Barry completes this latest employment boost, joining as global industry director, gaming.
For several years, Teads has built its global and international strategic accounts out of the UK.
These recent hires will allow the company to focus on providing more resources and service across some of the fastest growing verticals such as; automotive, retail, technology, telecoms, FMCG, travel, and luxury.
Justin Taylor, UK MD at Teads, commented, "It's been a really successful year for Teads, and these new hires will enable us to expand the business by giving clients access to new verticals to further their growth. We've witnessed a growing trend and greater demand in automotive, gaming, entertainment, and luxury retail, so employing specialists in these key areas will boost our offering. Everyone joining brings with them a wealth of experience and unique skills, which we are eager to use to drive the company further."
Andrea Lo Presti, industry director for auto at Teads, comments: "I am incredibly excited to join the team at Teads UK and lead the auto team. Over the years, Teads have carried out some truly insightful research into the automotive market, and I'm keen to drive further insights in this area in my new role, especially at this pivotal time in this fast-evolving industry. These insights lend themselves perfectly to help us inform our clients on changes in consumer behaviour as well as the best possible advertising strategies."
Amanda Tushingham, head of retail at Teads, adds, "The retail industry is one that constantly evolves to keep up with the ever-changing demands of consumers.  As we emerge from the pandemic, I'm thrilled to be working at Teads to build smart and scalable solutions for an industry in transformation. Having worked in client and agency development for many years, I am looking forward to making a tangible difference to our clients, based on sound industry insights, and bolstering a new focus on this vertical for Teads."
Along with these new hires, Teads has also promoted Charlotte Cook-Anderson from head of luxury & retail, UK, to head of strategic Teads accounts, UK, leading Teads' client direct team. Desiree Nicholson has also been promoted from enterprise solutions lead to head of enterprise sales, UK.

Teads
Teads operates a leading, cloud-based, end-to-end technology platform that enables programmatic digital advertising across a global ecosystem of quality digital media. As an end-to-end solution, Teads' modular platform allows partners to leverage b...
Powered by PressBox