Regie Media Belge Chooses 1plusX's Data Management Platform to Boost the Value of its Data
by ExchangeWire PressBox on 17th Feb 2022 in News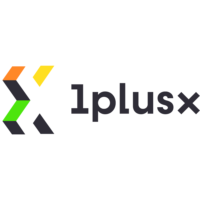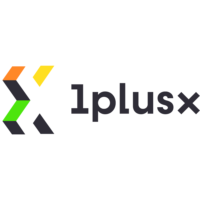 Regie Media Belge (RMB), the Belgian multi-media advertising network of RTBF – the radio and television broadcaster for the French-speaking community in Belgium – has today announced it has chosen 1plusX's data management platform to better qualify its audiences and enhance the value of its first-party data assets.
To address the challenges of achieving audience insights in a cookieless world, RMB has opted for Swiss company 1plusX's platform following a test period – from January to June 2021 – which focused on audience qualification and activation, regardless of the environment or context. 
According to Barbara Van Caubergh, head of data & insights at RMB: "The successful testing of the 1plusX platform has confirmed our willingness to enter into a longer-term partnership. The enrichment of our segment portfolio, including cookieless contextual options, and the fact that the match rate with our ad server is 60% better than before, has allowed us to serve our clients even better, and see a positive impact on our revenue. In addition, we are now able to offer new services such as Personas (where a typical profile sought by the customer is translated into target data), and the ability to exclude keywords, or create segments based on interactions with a campaign, is an asset."
Leveraging first-party data is transforming broadcasters' business by enabling them to rely on qualitative insights to deliver content in line with their audience's preferences, and at the same time provide better returns to advertising partners. In preparation for the deprecation of third-party cookies by 2023, boosting the value of RMB's data, collected via RTBF's logged-in users, is a crucial priority for the company. 
1plusX offers a proprietary predictive analytics platform powered by advanced AI technology. It enables media companies and advertisers to transform data from various touchpoints into flexible and powerful audience segments. This approach allows clients to base their decisions on accurate and actionable data, and thus optimise their business.  
Commenting on the partnership, Bastien Faletto, director of sales SEMEA at 1plusX, said: "We are proud to support the second-largest French-speaking advertising network in Belgium in leveraging their data assets. As third-party cookies are about to disappear, publishers need to focus on their proprietary data to create a virtuous circle: offering content close to their audience's interests, increasing the value of their ad inventory, and offering advertisers fine-tuned targeting without losing reach. RMB is well-positioned to tackle the new advertising era. "