Canada to Block Huawei & ZTE from its 5G Networks; Match Drops Restraining Order Against Google
by Hannah Dillon on 23rd May 2022 in News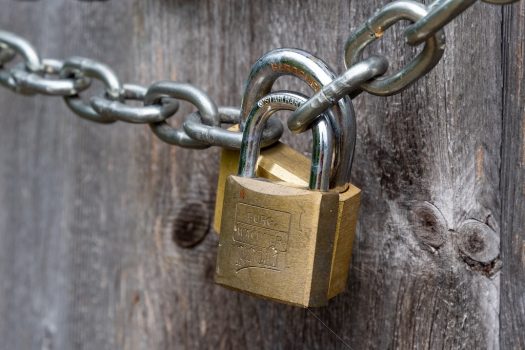 In today's ExchangeWire news digest: Canada announces it will ban Huawei and ZTE from working on its 5G networks; Match Group drops its request for a temporary restraining order against Google; and Near merges with SPAC Kludeln to list on Nasdaq.
Canada to ban Huawei and ZTE from its 5G networks
Canada will ban two of China's largest telecom manufacturers from working on its 5G networks, according to the country's industry minister.
Francois-Philippe Champagne announced on Thursday (19th May) that restrictions would be placed against Huawei and ZTE in order to "protect the safety and security of Canadians."
The move sees Canada join the UK, US, New Zealand, and Australia in placing restrictions on two of China's flagship telecoms companies, with Champagne stating that the decision came after "a full review by our security agencies and consultation with our closest allies."
"Let me be very clear: We will always protect the safety and security of Canadians and will take any actions necessary to safeguard our telecommunication infrastructure," he added "In a 5G world, at a time where we rely more and more in our daily lives [on] our network, this is the right decision."
Huawei Canada expressed disappointment in the decision, and accused Canada of making a "political decision that has nothing to do with cyber security or any of the technologies in question."
"Unfortunately, this decision is beyond our control as a business. However, we will do everything in our capacity to protect the legitimate rights and interests of our customers, partners, and ourselves," the company said in a statement following the decision.
Speaking to Reuters, a spokesperson for the Chinese embassy revealed that Beijing sees the security concerns Canada cited in its decision as a "pretext for political manipulation."
Tinder-parent Match Group withdraws restraining order against Google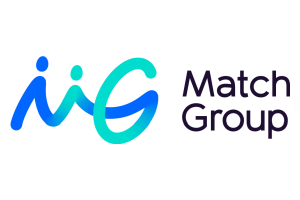 Match Group Inc. has ended its request for a temporary restraining order against Google. The group, which filed a lawsuit against the tech giant earlier this month, stated that it has come to an agreement with Google following several concessions from the tech giant.
Filed with the US District Court for Northern District of California on 9th May, Match's lawsuit stated that a new policy from Google mandating that all apps must exclusively use Google Play Billing for in-app sales by 1st June 2022 is unlawful.
Match also asserted that Google has previously promised Match that its dating apps, which include Tinder, Hinge, and OkCupid, could use their own payment options for in-app purchases on Android devices, a promise that the new policy completely violates.
Match's decision to end its request for a temporary restraining order against Google follows a number of concessions from the tech giant, including a guarantee that its apps, such as Tinder and Hinge, would not be removed from Google's app store for offering alternative payment options to Google's billing system.
The Alphabet-owned company has also pledged it will amend its billing systems to address existing deficiencies, and that Match will be able to test the system on its apps, Match stated on Friday (20th May).
Match's lawsuit against Google, however, will proceed with the argument that the fees the company charges for payments made outside of Google's billing system are illegal.
"We plan to rebut Match's unfounded complaint and will be countersuing to ensure that all developers honor their obligations and keep Google Play as a trusted destination for consumers," a Google spokesman said.
Near lists on Nasdaq at USD$1bn via SPAC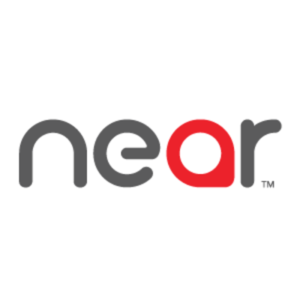 Data intelligence start-up Near has announced it will list on the Nasdaq stock exchange by merging with special purpose acquisition company (SPAC) Kludeln I Acquisition Corp.
The company will enter Nasdaq with a valuation "near" USD$1bn (£800m) and will trade using the "NIR" ticker. The company is also set to pick up an equity investment of USD$100m (£80m) from CF Principal Investments, an affiliate of Cantor Fitzgerald.
Working with high-profile brands, including Ford, McDonald's, and the CBRE Group, Near's cloud-based AI platform collects anonymised, location-based user profiles and merges it with data from data partners, phones, and service providers. The start-up claims its database has been developed "with privacy by design."
The company currently has 1.6 billion anonymised user profiles from 70 million locations across 44 countries, with its roster of investors including Sequoia India, JP Morgan, Cisco, and Telstra.
The Pasadena-based company previously raised around USD$134m (£107.2m) in funding, with its most recent funding round raising USD$100m (£80m) back in 2019. According to data from PitchBook, the company attempted, but ultimately cancelled, another fundraising round in May 2021.
Partnering with a SPAC - a company set up specifically to take private companies public - may be a risky move for Near, as the blank-check companies have been unfavourably compared to reverse mergers. To Near's advantage, however, SPACs' supporters have lauded them as a faster route for promising start-ups to enter the public markets, widening their potential to raise more money from more investors.
Also in the news:
- In-Game Ad Campaign From EMPIRE and Anzu Helps Babyface Ray's 'FACE' Top The Charts
- Prisma Media Solutions Collaborates with Adot, ID5 & Smart to Test First Universal ID Trial
- TVP Talks - Getting to the Right Audience with CTV Advertising
- IRIS.TV Announces Partnership with Publica the CTV Ad Platform
AppsCanadaChinaFundingGoogleLegalMobile