DISQO Selected to Enhance Adelaide's Attention Metric Enabling More Efficient Advertising Outcomes
by ExchangeWire PressBox on 28th Jun 2022 in News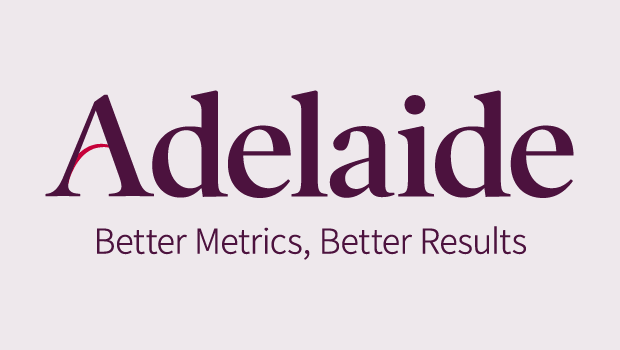 Customer experience (CX) platform DISQO today (June 28th, 2022) announced that its advertising measurement products, Brand Lift and Outcomes Lift, have been selected by Adelaide to improve its media quality measurement capabilities and help advertisers drive better outcomes. DISQO's lift measurement data will enhance Adelaide's omnichannel AU attention metric, which enables brands to move beyond viewability with increased transparency into media quality. 
With this integration, Adelaide will realise two benefits. First, DISQO's insights will empower advertisers to understand and demonstrate the full-funnel impact of high-quality attentive media, from brand awareness to intermediate digital behaviours, like search, and ultimately to sales.  Second, Adelaide will use DISQO's platform to train its machine learning models that generate AU ratings. AU predicts a placement's likelihood of driving attention and subsequent impact on advertiser KPIs. With the addition of DISQO's full-funnel Outcomes Lift measurement, Adelaide's AU algorithm can provide even more precise measures of media quality.
"The adoption of attention metrics is skyrocketing as brands seek new ways to plan and optimise their campaigns," said Marc Guldimann, co-founder & CEO of Adelaide. "With DISQO's scaled behavioural insights integrated into our AU model, our clients will be better able to understand media quality and value, and achieve more efficient outcomes."
With the largest, fully permissioned proprietary audience in the United States, DISQO's CX platform empowers marketers to measure total lift – Brand Lift and Outcomes Lift – across all media platforms, including TV, CTV, mobile, social, and digital. This includes the ability to see into siloed social and e-commerce platforms for an independent view of campaign performance, even on mobile. With Outcomes Lift, brands can understand advertising impacts on behaviours such as search (brand, category, competitors), site visitation (brand, competitors, review sites), and e-commerce behaviours. 
"DISQO and Adelaide are like-minded companies that fuel brand growth with transparency and evidence-based measurement of advertising effectiveness," said Stephen Jepson, EVP sales, advertising effectiveness, DISQO. "At DISQO, we believe every brand should have the ability to question, test, and measure every decision, and our work with Adelaide will help brands and publishers understand media quality and advertising effectiveness in new ways." 
Adelaide and DISQO will explore the relationship between attention and consumer behaviour, including how brands leverage these insights to maximise ad performance, at the Association of National Advertisers' virtual Attention Metrics Conference. DISQO's Stephen Jepson and Adelaide's Benjamin Lowe will lead the session, "How Attention Impacts Behavioural Outcomes, Including Search" on Wednesday, June 29 at 11:10am EDT, joining an impressive line-up of industry leaders including LinkedIn, Mars, ARF, Unilever, Teads, and TVision Insights. 

Adelaide
Adelaide is a leader in the rapidly growing field of evidence-based media quality measurement. Adelaide's attention-based metric, AU, helps advertisers make better media investment decisions. AU is an omnichannel metric that evaluates thousands of ...
Powered by PressBox