The Stack: Meta Boosts VR Ambitions with Lofelt Buyout; Ireland Fines Instagram Record €405m
by Hannah Dillon on 9th Sep 2022 in News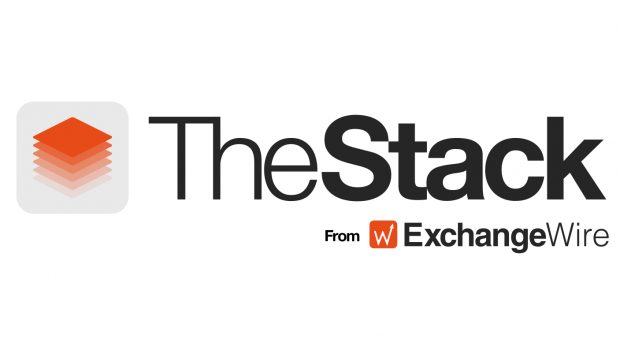 This week: Meta ventures further into VR with Lofelt acquisition, Ireland fines Instagram for compromising children's privacy...
Social media sagas dominated the world of ad tech this week. In an attempt to heighten its VR ambitions, Meta purchased Berlin-based startup Lofelt, whose technology replicates the sensation of touch. The win was swiftly followed by a major financial blow for the tech giant, as Instagram was issued a record fine of €405m (£349m) in Ireland for mishandling children's data.
Meanwhile, Elon Musk was given the go-ahead to incorporate the allegations of Twitter's former head of security into his countersuit against the company, although his request to delay legal proceedings was denied. And, outside of social media, US president Joe Biden announced US tech firms will be banned from building facilities in China for the next 10 years.
The Industry Issue: CTV
This week Paul Gubbins of Publica asked whether or not it's time to lose the C in CTV. Our poll showed a close split, with 58% believing the change is a way off, but 42% thinking that CTV can now be classed as TV. Here's Paul's analysis:
"Not surprisingly, this is still a pretty divisive issue, and the results reflect this. 58% of votes believe that we're still a way off losing the C in CTV, which is probably an accurate reflection of where we are in the move to new TV formats. As was pointed out by Scott Ensign in the comments, email never just became mail, the term was simply adopted as it was.
But, the CTV landscape is more splintered than email ever was, and 42% of respondents voted that it's time to just call it TV. That highlights that there is a necessity for the industry to start rethinking it's glut of acronyms. AVOD, SVOD, BVOD - all rich and exciting opportunities, but perhaps now is the time for a simplification. A standardised term such as Addressable TV would cover all the facets of the new CTV landscape, and could ease communication around the benefits and opportunities of the streaming era.
Viewers do not differentiate between AVOD, SVOD etc and to them it's just TV, however, to advertisers it still matters as the way they plan, buy and measure CTV is still very different from traditional TV. I personally suspect the C will remain in CTV for some time to come, certainly from the buy side POV."
Check your newsletter on Monday for the next Industry Issue.
PressBox Digest
Ferris the Zero Waste App Becomes the Latest Publisher to Join The Goodnet
Manadge Partners with Amnet France to Enhance Transparency
Integral Ad Science Appoints Megan Reichelt as Country Manager Southeast Asia
Subscribe for much more...
The Stack brings all the news, latest events and much more to your inbox every Friday; you'll find podcasts, long reads, opinion and industry insight, as well as a weekly dose of tech trivia.
To receive The Stack each week, as well as our daily Digest newsletter, sign-up using the button below.
ExchangeWire's MadTech Webcast with OpenX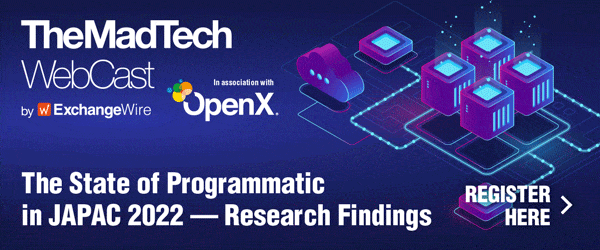 ExchangeWire's CSO, Ciaran O'Kane will be joined virtually by OpenX's Managing Director APAC, Andrew Tu on September 12 at 2pm (SGT) to discuss The State of Programmatic in JAPAC - 2022 research findings. Register here to secure your place.
ATS Singapore - limited tickets remaining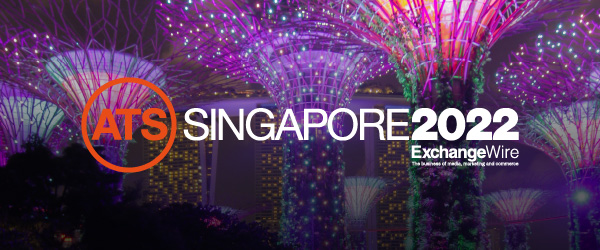 ATS Singapore is under two weeks away! Join us on September 21 - 22 to explore the pressing issues and latest innovations across media, marketing, and commerce. Very few tickets remain, so get yours today.
ChinaElon MuskMetaSocial MediaTwitterUS