Blue Billywig Unveils New Brand Identity Focusing on its All-in-One Offering & Expert Service
by ExchangeWire PressBox on 12th Sep 2022 in News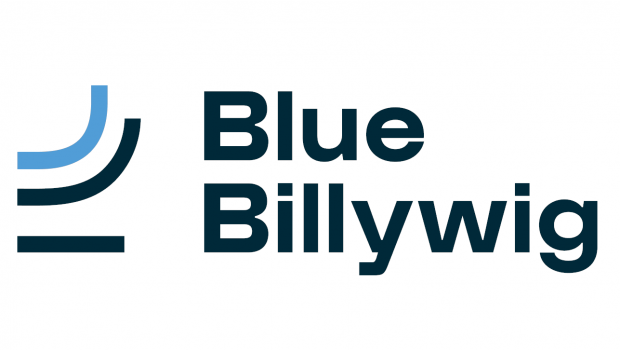 Online video platform Blue Billywig announced today (September 12th, 2022)  the launch of their striking new corporate identity and rebranding, including a completely redesigned website reflective of the brand's new positioning. The new strategy shifts focus to providing clients with an all-in-one video platform and the best support in the industry. 
The new branding and positioning are a result of over 20 client and stakeholder interviews that highlighted the desire for a so-called one-stop-shop: A software platform that wraps all video functionalities into one user interface and integrates different video solutions into one backend. With Blue Billywig's solutions for video management, OTT, monetisation, and its industry-leading interactive studio, the company can provide just that. 
These interviews with clients also brought to light the high standard of service and support that they value in working with Blue Billywig. As a result, the company's new look highlights the combination of being an enterprise grade video platform, backed by highly committed support from their team of experts. 
CEO and co-founder Jeroen Meeter commented on the new look: 
"Blue Billywig is a software company, first and foremost, and so the technological capabilities are of massive importance. On the other hand, the people aspect, like the time we spend supporting our clientele, our availability, our approachability, and the relationships we build and nurture, are also a stand out factor. Support is easy to promise, but we really go that extra mile to actually deliver on it. The blend of these two aspects, technology and people, is portrayed in our strategy and brand identity. 
The new branding comes hot on the heels of a steep growth period for the company that was founded in 2006, now with boots on the ground in 4 regions, and a significant increase in headcount over the past few years. 
Esther van Dorst, marketing manager at Blue Billywig added: 
"At Blue Billywig, we've always paid great attention to what our clients are telling us. This is why it made sense to start with reaching out and listening to our customers from across the globe. We realised we were hearing a lot of the same feedback–companies buy a video platform first and foremost, so having all the tech in place has our focus, but we also heard that our clients value our high level of service, which isn't a given in our market. Our new positioning reflects that. 
Committed to delivering an all-in-one platform, the company is working hard to develop more features as the market continues to evolve, promising to ''only press pause to listen and help'' to its clients' needs.

Blue Billywig
Blue Billywig is an all-in-one Online Video Platform. We offer a range of features, including video content management, hosting, adaptive streaming, monetisation tools, an interactive studio, and more. Our platform is designed from the ground u...
Powered by PressBox