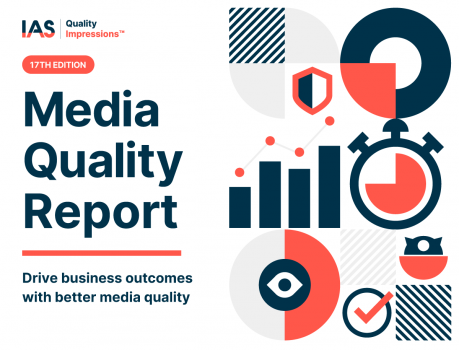 Integral Ad Science, a global leader in digital media quality, today (September 15th, 2022) released its seventeenth edition of the Media Quality Report for H1 2022, providing transparency into the performance and quality of digital media in the Asia Pacific region, alongside global comparisons. This report explores how media quality has evolved over the past six months and how marketers can use these shifts to maximise future campaign performance.

Ad fraud rate was on the rise in the first half of 2022; fraud rates rose 10 times faster for campaigns without anti-fraud protection.
Invalid traffic (IVT) activity increased almost universally. APAC was no exception; most markets in the region saw an increase in ad fraud across desktop display, with Singapore having the highest annual increase of 1.9 percentage points year-on-year (YoY) and overall ad fraud rate at 4.9% in H1 2022. Japan and Vietnam followed with respective ad fraud rates of 3.3% (an increase of 0.7 percentage points YoY) and 3.1% (an increase of 1.6 percentage points YoY). Desktop display ad fraud rates also increased YoY in Australia (1.6%) and New Zealand (0.7%), but dropped slightly in India (0.8%). Globally advertisers saw an average optimised-against-ad fraud rate of 1.4% for desktop display; the non-optimised ad fraud rates reached 13.2%.
Mobile web display environments remained safer in APAC than desktop display; even though there was an uptick in optimised ad fraud rates in a few markets, most of them remained lower than 1%. Singapore saw optimised fraud rates of 0.9%, Vietnam 0.5% and Indonesia 0.4%. India and New Zealand reported 0.2% mobile display ad fraud rates, which did not change YoY.
On the other hand, on mobile web display ad fraud rates, Australia saw a marginal decline of 0.2 percentage points YoY to reach 0.4%. Japan saw a decline of 0.6 percentage points YoY to reach 1.7%.
Programmatic buys across mobile display impressions in Indonesia, Japan, Singapore, and Vietnam had higher ad fraud rates than direct publisher buys.
Mobile campaigns using IAS technology saw decreased ad fraud rates in the region. Non-optimised ad fraud activity (affecting unprotected campaigns) increased at 10 times the pace of the jump observed for those running with protection (optimised). Globally, mobile campaigns running without anti-fraud protection encountered up to 16 times the amount of ad fraud as optimised-against-fraud rates.
Ad fraud follows ad dollars and higher CPMs. With the upcoming holiday buying season, advertisers must monitor and block fraudulent impressions and apply pre-bid solutions to offer additional protection against ad fraud when programmatically transacting ads.
Markets in APAC led the charge in brand risk reduction globally, aided by context-based strategies
*Brand risk rates remained on a downward trajectory as the adoption of context-based strategies continues to evolve. Indonesia saw one of the steepest brand risk reductions, down 3.7 percentage points on desktop display and 3.3 percentage points on mobile web display. Despite a slight annual increase, Vietnam had one of the lowest brand risk levels globally on mobile web display (0.8%). Brand risk levels on mobile web display across APAC markets remained lower than the worldwide average of 2.3%.
Across the world, the brand risk for display ad buys was often driven by the violence category; the same trend followed in Australia, Indonesia, and Singapore. Still, illegal downloads represented the largest portion of brand risk for Vietnam, while for India, the primary threat was offensive language. This highlights the importance of advertisers frequently revisiting brand suitability and safety strategies and having an always-on approach for their campaigns.
*Media Quality Report - 16th Edition," Integral Ad Science, March 2022

Integral Ad Science
Integral Ad Science (IAS) is a global leader in digital media quality. IAS makes every impression count, ensuring that ads are viewable by real people, in safe and suitable environments, activating contextual targeting, and driving supply path optimi...
Powered by PressBox
Ad FraudBrand SuitabilityResearch