Outbrain Launches Keystone, a Complete Optimisation Platform for Media Groups
by ExchangeWire PressBox on 15th Sep 2022 in News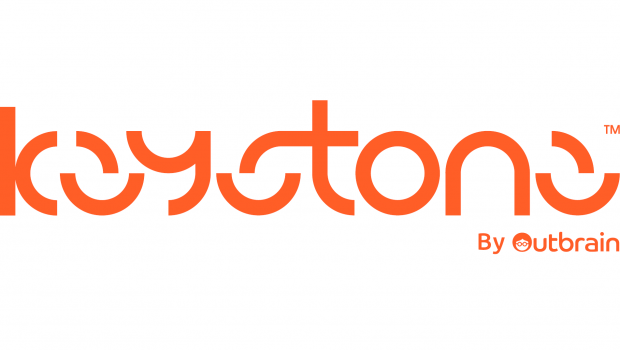 Outbrain Inc., a leading recommendation platform, announces the launch of its Keystone by Outbrain ™ platform: a comprehensive user experience optimisation technology serving the digital strategy of large media groups. It allows them to personalise the navigation of each internet user and thus serve their multiple business objectives; advertising, subscriptions, e-commerce, events, all revenue items are optimised by the platform. 
Keystone capitalises on Outbrain's AI technologies (programmatic bidding and campaign optimisation for advertisers) as well as its exclusive and predictive knowledge of internet users. The technology was previewed this week to several major international media gathered at Outbrain's "The Future of Media" conference.
"For more than 15 years, we have worked hand in hand with publishers to help them generate revenue through advertising. This gives us insight into the opportunities and challenges they face in their efforts to optimise the user journey as they juggle varying business goals and strive to diversify their revenue streams," says Yaron Galai, co-founder and co-CEO of Outbrain. "Publishers can rely on Keystone  to make the most of their audiences while guaranteeing them editorial content and a quality experience. This technology allows them to offer their users a tailor-made experience and thus accelerate the diversification of revenues, key to their future growth."
Indeed, in 2021 alone, Outbrain's recommendation technology enabled its media partners to generate nearly USD$745m (£647m) in revenue; with Keystone, all of the revenue generated by a media group will follow this dynamic.
The platform integrates AI from Outbrain's conversion prediction engine, enabling dynamic user segmentation. A dashboard offers complete transparency on performance, including a unified view of commercial initiatives, detailed KPIs by campaign, and numerous real-time insights to refine the strategy.
"With advertising revenue under pressure, the available places on pages to interact with internet users are too static today, and represent a considerable loss of revenue for publishers," commented Amit Elisha, managing director of Keystone and VP products at Outbrain. "We build customer loyalty through a tailored experience and an in-depth understanding of their intentions, with the ultimate effect of increasing publishers' total revenue."
Keystone by Outbrain ™ currently has four partners, including a major US generalist publisher and a European premium publisher specialising in finance. Early results show that a simple placement on a landing page, optimised for multiple campaigns, leads to a 30-50% increase in user engagement.
Pricing for the Keystone platform, based on a SaaS model, allows publishers to deploy it flexibly, whether or not they use Outbrain's content recommendation products.
AICustomer ExperienceProduct Launch