The Power and Potential of CTV - Q&A with Steve Broadhead, Unruly
by Hannah Dillon on 10th Nov 2022 in News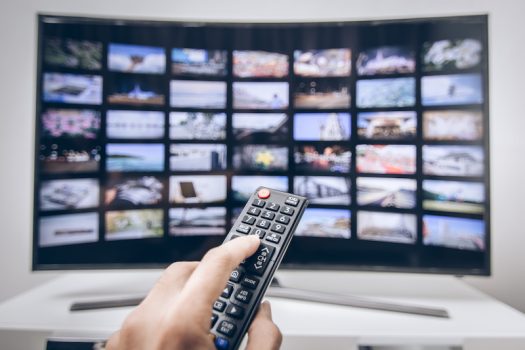 In this exclusive Q&A, Steve Broadhead, VP sales, Unruly, discusses the key opportunities CTV presents for both marketers and consumers, how CTV deviates from linear TV, and how brands can utilise a creative approach to both achieve and measure success.
What are the key opportunities in CTV for marketers in the context of the cookieless future? What is the role of ACR data and contextual intelligence here?
The looming threat of cookie deprecation is obviously on marketers' minds, with many wondering how it will impact their campaigns and activation strategies moving forward. We see this as a massive opportunity for connected TV to capture more consumer attention and marketer budgets. After all, CTV is a cookieless environment, and it comes with a number of unique targeting capabilities which marketers can tap into in a privacy-safe manner.
Automatic content recognition (ACR) data, for instance, is unique to connected TV. It's captured through an integration with smart TV operating systems, so it requires an opt-in before any sort of data collection can begin, providing marketers with a great opportunity to reach consumers while protecting their privacy. Further, ACR understands how and what people are watching on TV – down to the programme level – which elevates marketers' capacity for personalising advertisements while also improving consumers' ability to discover new content.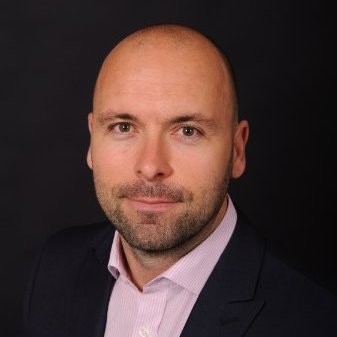 How should brands approach CTV from a creative standpoint and what key factors should advertisers consider for CTV creatives in comparison to traditional TV and other digital channels?
The key factors advertisers should consider are personalisation of creative and actionable post-ad engagement. CTV is often seen as an extension of linear TV, but a very different user experience is available: You can blend the high impact of the largest screen in the house with the benefits of digital targeting and measurement, creating a more addressable medium.
By tapping into the data of the audiences in front of the screen, you can start to tailor creative dynamically to each viewer — adjusting based on audience segment, geo-location or time of day, for example. You can even add QR codes or Voice-to-Action commands to your creative and encourage viewers to take immediate action (learning more about your brand, adding products to cart, etc.). Remember: Audiences are bombarded with advertisements daily; if they feel an ad is relevant and easy to engage with, they're more likely to connect. For advertisers, this means it's easier to measure the levels of engagement and determine the ROI of the campaign.
Ultimately, CTV allows you to truly ensure the consumer is at the heart of every decision you make.
What are the key considerations for marketers in ensuring CTV ads maintain the media quality associated with traditional TV advertising? What is the role of technology providers and industry bodies in helping to ensure CTV remains an environment for premium inventory?
TV is a premium avenue for delivering messages to consumers. Over the last few years, viewers have started to watch more content and accelerated their adoption of streaming, but they've also started to hit a plateau in terms of paid-for subscription services (e.g. subscription fatigue). There's clearly an appetite for advertising-based video-on-demand (AVOD) content, and there's a lot we can take from traditional TV advertising to make this transition as seamless as possible for viewers.
Regarding ad tech providers' and industry bodies' involvement, many technology providers have a chance to directly impact this shift. As an SSP, it's our responsibility to ensure we're working with premium publishers and offering the best of the best to our clients across the ecosystem. We also have a responsibility to educate the industry on the opportunities available, regularly updating buyers on the nuances of the CTV market.
Most importantly, it's up to us to deliver the best possible ad experience to consumers. To do this, we highly recommend utilising tools like a single-decisioning engine for ad breaks, ensuring adverts aren't duplicated, competitors are separated and there are opportunities for first-in-break and last-in-break (which TV buyers are already used to doing). It's the reason why we acquired Spearad, which is effectively an ad server or decisioning engine purpose-built for CTV. It builds ad breaks in the optimal manner, ensuring rules are implemented and a high-quality user experience is delivered within the break.
How can brands and agencies measure the impact of their CTV advertising efforts? Is further standardisation needed?
There's a lot to consider here, predominantly that we're in the early stages of CTV and AVOD. Linear ad campaigns have declined in exposure, creating a challenge for advertisers to reach and engage households in different environments (such as light linear watchers through AVOD). Another challenge is fragmentation: People are watching CTV through games consoles, various streaming sticks, directly through smart TVs, etc. -- all of which have their own standards, capabilities and device identifiers.
From our end, we're working to deliver a richer, more detailed understanding of audiences' viewing behaviours across linear and streaming channels using ACR data, ultimately enabling media planners and advertisers to create new opportunities for brands looking to capture migrating audiences.
That said, as an industry, we need further standardisation. In the short term, we should aim to agree on consistent definitions across the CTV space, collectively deciding what success looks like. Thinking creatively, for example, you could measure beyond views and completed views and consider the overall quality of the impact an ad had. We have the opportunity to establish that consistency across the industry and build a stronger future together.