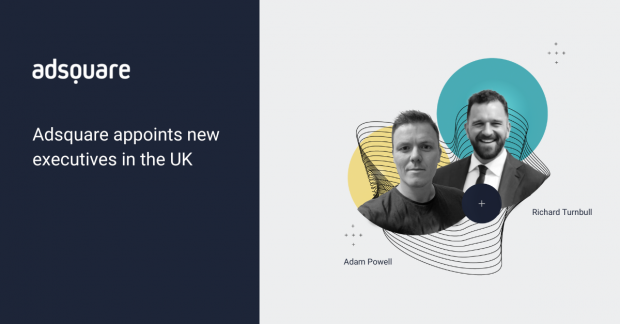 Adsquare, the certified location intelligence platform, announces two key hires in the UK – both entering leadership positions. Richard Turnbull was appointed as general manager for the UK and will report to Luise Weiß, VP global revenue. Adam Powell was appointed as global lead OOH and will also report to Luise Weiß, VP global revenue.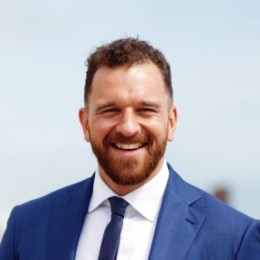 Richard has over 15 years of media and advertising experience in the publisher and ad tech industries. Serving nearly five years as senior group director, he has led commercial and GTM strategies across Europe at Amobee. Prior to his experience at Amobee, Richard led the region's strategic client growth, across DSP activation and DMP onboarding, as head of account management, EMEA at Turn. Richard currently holds a member position on IAB UK's broad stakeholder committee – pushing cross-ecosystem initiatives for greater transparency and understanding of programmatic media buying. With his experiences, Richard proves to be a leader in the ad tech landscape and a great addition to the Adsquare team as general manager UK. He will be responsible for overseeing department operations and improving efficiencies, whilst growing the region's share of voice. 
Adam brings to Adsquare a broad experience in the media, data, analytics, ad tech, and programmatic fields. With six years of experience at Kinetic Worldwide, he served as head of data – managing the development of their geo-behavioural DMP, creating data planning strategies as well as workflow processes for both traditional and programmatic activation partners. Before joining Kinetic Worldwide, Adam led account operations, BI development, and audience analysis as META (SBU)'s data director. During his time as a performance media manager at Initiative, he developed performance reports and audience targeting strategies. With many years of experience holding leadership roles, we are delighted to welcome Adam as global lead OOH. At Adsquare, he will be responsible for the client relationships with the brand advertisers, inventory owners, and OOH agencies.

Adsquare
Adsquare powers marketers with geospatial data science to enhance omnichannel campaigns.We are an award-winning location intelligence platform and enable improved campaign planning and activation, as well as measurement and attribution for camp...
Powered by PressBox
Ad TechAgenciesAppointmentBrands