Ogury, leader mondiale del personified advertising, annuncia (14 febbraio 2023) la nomina di Emily Barfuss in qualità di chief marketing officer. Con questo ruolo, la manager rafforzerà a livello globale la forza e l'adozione dell'offerta tecnologica di Ogury, la soluzione più all'avanguardia per un mondo senza cookie e ID.
Barfuss ha maturato una grande esperienza nello sviluppo di realtà internazionali pubbliche e private, con fatturati superiori ai 300 milioni di dollari.
Nel 2011 inizia la sua carriera presso il gigante dell'intrattenimento CBS Corporation, per poi approdare nel marketplace pubblicitario Index Exchange. Qui diventa Executive Vice President Marketing e Comunicazione, occupandosi del rilancio del marchio e ridefinendo la strategia a supporto delle iniziative e relazioni con i clienti e i partner. Più recentemente, Barfuss ha ricoperto il ruolo di chief marketing officer in Tremor International, piattaforma attiva nel mercato della pubblicità video e CTV, dove ha guidato lo sviluppo e l'esecuzione della strategia marketing a livello globale.
Top manager di grande successo, Emily Barfuss ha ottenuto numerosi riconoscimenti: è stata premiata ai Cynopsis Top Women in Media Awards (2019), ai Women in IT Advocate of the Year Awards (2019) e ai Folio: Magazine Women of the Year Awards (2018).
In Ogury guiderà la visione strategica dell'azienda, supervisionando e centralizzando la gestione dei team brand, field, product marketing, oltre che la comunicazione. Riferirà a Geoffroy Martin, CEO di Ogury, e farà parte del comitato direttivo.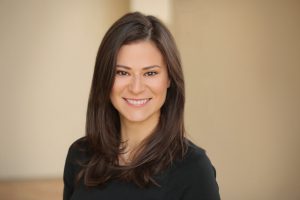 "Sono entusiasta del mio ingresso in Ogury e di poter dare il mio contribuito nel mettere in pratica la visione dell'azienda, unica nel mercato attuale per il futuro dell'Ad Tech", ha affermato Emily Barfuss, CMO di Ogury. "La nostra tecnologia a prova di futuro è una novità assoluta e il personified advertising diventerà fondamentale considerata la transizione verso un ecosistema senza cookie né ID. I valori di Ogury e il modo in cui promuovono una cultura collaborativa e trasparente tra i dipendenti mi rendono orgogliosa di far parte di questa azienda".
"Siamo lieti di dare il benvenuto a Emily, una vera leader del marketing dalla grande seniority" ha dichiarato Geoffroy Martin, CEO di Ogury. "Opererà dagli Stati Uniti, che rappresentano oltre la metà del nostro fatturato, e contribuirà allo sviluppo del nostro brand in tutto il mondo. Il suo ruolo sarà fondamentale per rafforzare il nostro posizionamento di leader globale della pubblicità online radicata nella privacy, e per diffondere la conoscenza dei vantaggi del personified advertising come la migliore soluzione in un mondo senza ID".
Ogury
Ogury, the global leader in personified advertising, has created a breakthrough advertising engine that delivers targeting based on personas rather than users' identities, and on the destinations where these personas consume content — instead of ...
Powered by PressBox
Ad TechAppointmentMarketingTargeting