Piwik PRO a Leading Vendor of Privacy-Friendly Analytics Passes USD$11m (£8.9m) ARR Introduces New CEO & Strategy 
by ExchangeWire PressBox on 23rd Mar 2023 in News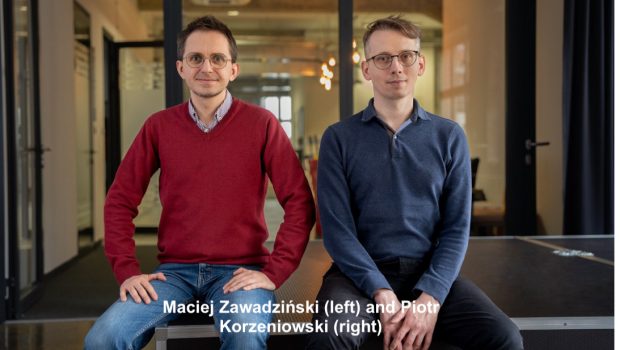 The CEO and founder, Maciej Zawadziński is moving to an advisory position while current COO Piotr Korzeniowski is taking over the company's reins. With the change in management, the company will introduce a revamped product strategy that pushes Piwik PRO in a new, exciting direction.
Under Maciej's leadership, Piwik PRO has become one of the leading Google Analytics alternatives. With a fast and modern product that balances analytics insights with privacy and compliance, the Polish company has gained momentum worldwide. The vendor just passed USD$11m (£8.9m) ARR and last year, it increased its customer base by a whopping 50%.
"In the past 6 years, our team has built from scratch a versatile digital analytics platform that competes successfully with Google and Adobe. Business and product-wise, we're in a position to become the market leader as our competitors approach the sunset of their most adopted solutions," says Maciej Zawadziński, the departing CEO.
At the end of March, Zawadziński will resign as CEO. He will continue to support Piwik PRO's development as a member of the company's Advisory Board. Piotr Korzeniowski, who has collaborated closely with Zawadziński for over 7 years, will start his work as CEO by introducing the company's new strategy.
"We'll be building on the firm foundations that Maciej has left, but also push Piwik PRO in some new directions. Our product will always remain privacy-friendly at its core. But now, we aim to create a platform that will seamlessly fit into any marketing stack, enhancing its performance thanks to integrations and vast data activation possibilities," says Piotr Korzeniowski, the incoming CEO.
The first steps towards realising the new strategy have already been taken. In Q2, Piwik PRO will be releasing enhanced ecommerce tracking and a new Customer Data Platform (CDP) for behavioural audiences enrichment and activation.
With a slate of new features coming later this year and a tight integration with Piwik PRO's Analytics, Tag Manager, and Consent Manager, the new CDP will deliver unique business value and further strengthen the company's offering.

Piwik PRO
Piwik PRO makes powerful, privacy-compliant analytics software and offers high-touch support, so customers can get the most out of their data. Piwik PRO Analytics Suite provides flexible data collection and reports, in addition to consent management,...
Powered by PressBox
AnalyticsAppointmentDataPrivacy