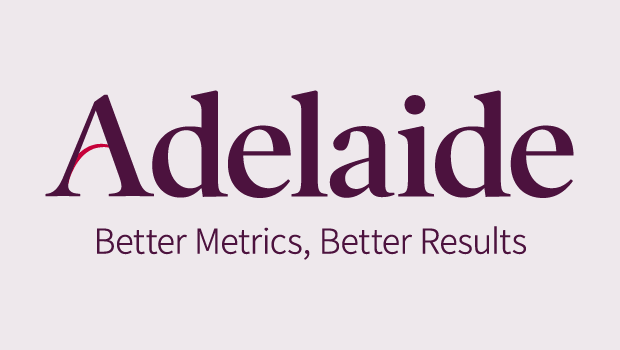 Global advertising platform ADYOULIKE has partnered with Adelaide, the leader in attention-based media quality measurement, to launch Auction Packages powered by Adelaide AU (attention unit) data. As one of the first sell-side partners to curate inventory deals using Adelaide's AU, ADYOULIKE offers publishers a more effective way to monetise content, better ad experiences for consumers, and better advertising outcomes for brands.
ADYOULIKE is a division of OpenWeb, the premium community engagement platform serving more than 3,000 publishers and leading the way in enabling a healthier web.
Adelaide's omnichannel media quality metric, AU, assesses a media placement's probability of capturing a person's attention and driving impact using a machine learning algorithm trained to proxy outcomes. By analysing a broad range of media quality signals, eye-tracking data, and full-funnel outcome data, AU reflects a precise quality score for each placement. With this partnership, ADYOULIKE will leverage Adelaide's AU to guide its inventory curation process, aggregating the highest quality placements into deal IDs.
Working with leading brands, Adelaide has proven that AU-optimised media delivers better outcomes than metrics like viewability. This past year, Adelaide conducted an analysis of nearly 40 case studies demonstrating how AU has helped advertisers achieve an average of 31% upper-funnel and 56% lower-funnel lift compared to traditional metrics. AU provides publishers with a comprehensive understanding of media quality across their inventory, enabling them to optimise offerings with a focus on advertisers' business goals.
These high-attention ADYOULIKE auction packages are designed to help advertisers improve the efficiency of their programmatic media, allowing for targeted inventory selection based on attentive media quality, vertical, audience, and consumer demographics.
"We're excited to integrate Adelaide's AU data into our platform," said Francis Turner, chief advertising officer at OpenWeb. "With more granular targeting and high-quality inventory, shifting measurement to attention has the potential to strengthen the value exchange between publishers and advertisers. Getting that alignment right is essential to the future viability of the open internet and the emerging community economy."
"Our partnership with ADYOULIKE will help advertisers and publishers realise the full potential of attention-based media buying," said Marc Guldimann, CEO of Adelaide. "By combining ADYOULIKE's platform with our attention data, we can help publishers maximise the value of their inventory and better serve advertisers' needs. We look forward to working closely with ADYOULIKE to build a more transparent and effective digital advertising ecosystem for everyone involved."

Adelaide
Adelaide is a leader in the rapidly growing field of evidence-based media quality measurement. Adelaide's attention-based metric, AU, helps advertisers make better media investment decisions. AU is an omnichannel metric that evaluates thousands of ...
Powered by PressBox
AttentionMonetisationProduct LaunchSell Side