The Future of Data-Driven CTV: Interview with PubMatic & Adalyser
by Mathew Broughton on 31st May 2023 in News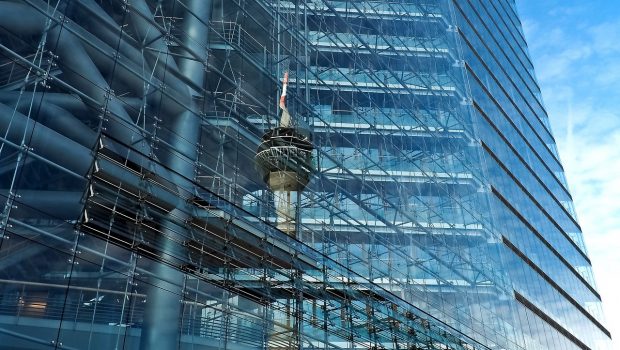 As TV viewing behaviour continues to shift towards streaming services from linear broadcasting, many advertisers are finding it challenging to navigate the fragmented landscape and effectively reach viewers in meaningful ways. Furthermore, connected TV (CTV) comes with fewer barriers to entry, precision targeting, and a democratised buying model making TV advertising more accessible than ever before for performance-oriented brands, and those with smaller budgets.
In this interview ahead of ATS London 2023, PubMatic's Hitesh Bhatt, senior director, CTV/OTT - EMEA and David Cloudsdale, co-founder of Adalyser, discuss the role of CTV in the media mix, effective measurement and attribution strategies, and the future of data-driven CTV.
How is the role of CTV evolving within the overall media mix?
Hitesh Bhatt, PubMatic (HB, PM): Today, we're seeing buyers use CTV in two ways. Firstly, to complement linear TV campaigns to reach audiences that have shifted away from those traditional channels, and secondly, to reach niche audiences. For example, those niche audiences could be hyper-local for small brands that operate specifically in their local area or they could be direct-to-consumer (DTC) brands that solve a very specific problem with their products and services, and therefore need to reach a very specific audience. Often, these brands are shifting spend from search and social into CTV.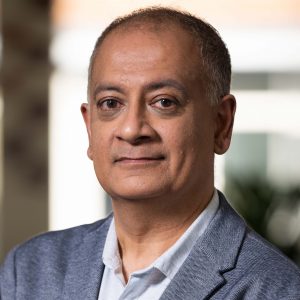 HB, PM: Advertisers are leaning into the opportunities that programmatic brings to CTV. It enables greater efficiency and control over media buys, as well as streamlining the buying process in what is becoming an increasingly fragmented space. As targeting, measurement and creative innovations develop, programmatic will become an essential way to activate campaigns across CTV.
David Cloudsdale, Adalyser (DC, AD): Market data tells us that CTV is growing, for example, the IAB predicts that in 2026 ad spend will be twice what it was in 2021. As for the evolution of the role of CTV in the media mix, Nielsen's latest annual global marketing report says that 84% of advertisers are investing in the channel, and anecdotally, GroupM has said that clients consider CTV and linear TV in a "reach-agnostic" way. These three pieces of evidence point to CTV attracting a broad set of advertisers and taking a more prominent role in the media mix across a variety of objectives over the coming years.
How can media buyers effectively measure the performance of their CTV campaigns? How are CTV attribution models changing?
DC, AD: CTV advertising yields a dataset that enables brands to more easily measure the impact of ad activity on business outcomes compared to linear TV. For example, the delivery of an ad impression can be joined to a digital action such as a visit to a website. This dataset can then be used to build a randomised placebo-controlled attribution model that measures response rates for viewers who have been exposed to the ad campaign versus a set of unexposed viewers.
HB, PM: Measurement in CTV has come a long way in the past two years. Since its inception, CTV buyers have had access to metrics that mirror online and mobile advertising - such as impressions, click-through rates (CTR), completion rates, and viewability and this has helped drive adoption from digital buyers. More recently, there have been initiatives to create broader, cross-screen measurement capabilities, such as from BARB in the UK and JIC in the US. These are intended to help advertisers understand how linear and CTV campaigns combine to drive media objectives, and will be key to the continued growth of CTV advertising.
Similarly, what data is available to media buyers to optimise both live and future CTV campaigns?
HB, PM: CTV buyers have a wealth of information at their fingertips that can be used to optimise campaigns. From audience insights (demographics, likes and interests, behaviours) to performance data, and real-time pricing data. This data enables buyers to implement and optimise granular audience targeting strategies, personalise creative, and optimise bidding strategies - all of which help to maximise return on investment . Additionally, buyers have access to data analytics tools that identify and prevent fraud, invalid traffic, and suspicious behaviours which helps to reduce wasted ad spend.
Today, optimisation is largely based on contextual placements of ads on channels or within certain content. However, the ability to deterministically track household views, and link this to actual behaviour is what sets CTV apart from traditional TV, especially for campaigns looking to drive performance metrics. Our partnership with Adalyser is designed to track this by measuring how exposure to CTV ads drives things such as website visits or mobile app downloads. The ability to break out results by dimensions such as time of day, or creative asset can allow further optimisation to help drive better results. I believe this will open up CTV to a raft of new advertisers.
DC, AD: CTV offers a much more flexible campaign structure than the traditional linear 'spot laydown'. Instead of buying a rigid set of spots , the ad impressions bought can be dynamically filled with the right advert closer to the point of transmission. This enables advertisers to test multiple products, offers or calls to action within a single TV campaign to maximise ROI.
What unique formats/ad enhancements are available in CTV over traditional linear TV? How do these drive performance, from both a standalone perspective and as part of multi-/omni-channel campaigns?
HB, PM: The dynamic, data-driven nature of CTV means that brands are able to do more from a creative and targeting perspective that enhances performance. Household-level targeting and personalisation based on viewing habits means that ads can be tailored to specific audiences which increases the likelihood of converting a viewer to a customer. Additionally, ad sequencing - the ability to deliver a series of ads in a specific order to a viewer - allows advertisers to tell a story and drive engagement over time.
DC, AD: CTV offers a unique route to market for multi-territory brands too. One of the key advantages of CTV performance measurement is its portability. CTV impression data is captured automatically using a single, consistent tracker. Compare this to linear TV advertising where the equivalent of an impression is a 'spot' (a single instance of a broadcast TV ad).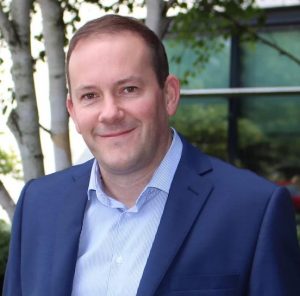 Each market has its own, bespoke approach to reporting spot data from legacy systems built over many decades. This means there is no consistency in the data from one market to another. In CTV, the data is the same no matter where you advertise and it is captured and processed in real-time. This enables buyers to adopt a much more agile approach to multi-market TV advertising.
How will the CTV space evolve in the next 5-10 years? What opportunities will be opened up or enhanced?
DC, AD: We talk a lot about how CTV is changing how TV advertising is bought and sold but it's also changing how audiences perceive TV ads which will have a huge impact on how the industry evolves over the coming decade. How consumers react to the increased personalisation and targeting we're seeing will shape advertisers' and publishers' strategies. Whether they be pre-roll, static, interactive, 30 or 60 seconds - consumer engagement levels and return on investment will shape the CTV space.
HB, PM: The CTV space is expected to experience significant growth in the next 5-10 years, driven by several factors including the increasing popularity of streaming services among consumers, the growing prevalence of smart TVs and other connected devices, and the rollout of 5G networks. This growth will create a range of new opportunities for advertisers and publishers alike. We're likely to see significant advances in targeting and measurement capabilities which brands will leverage to deliver more personalised and thus effective advertising experiences.
Technology partnerships will also become more commonplace as both the buy- and the sell-side demand collaborative solutions that deliver a better understanding of CTV audiences. The partnership between Adalyser and PubMatic is one example of this type of integration and interoperability that will help spur the market onwards.
Ultimately, the CTV space will eventually be called just TV – the range of content available to viewers will increase, and we are likely to see the major streaming platforms grow viewing share at the expense of traditional TV players, but in the end it will all be just TV. Alongside these larger players, there will be a growing pool of more niche and focused FAST channels, whose discovery will be aided by developments in TV operating systems search and recommendation capabilities.
From an advertiser's point of view, this will increase opportunities to reach audiences both at scale and more tightly targeted. TV advertising will become more accessible to a broader range of advertisers and has the potential to eat into search and social ad budgets. Advanced measurement of campaign outcomes and the simplification of buying TV through programmatic platforms, will open up more opportunities for the use of TV by performance-focused advertisers.
---
ATS London 2023 will be held on 13th-14th June at Central Hall, Westminster. Tickets and further information can be found via the dedicated ATS London event hub.