DoubleVerify to Protect Advertisers Against 'Made for Advertising' Content with Industry First Holistic Solution
by ExchangeWire PressBox on 14th Sep 2023 in News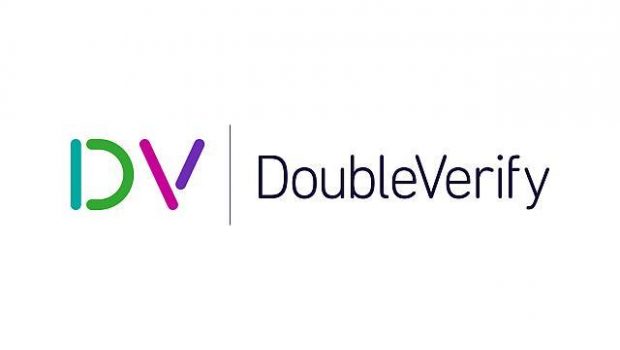 DoubleVerify, a leading software platform for digital media measurement, data, and analytics, today (September 14th, 2023) announced the expansion of its brand safety and suitability solution to enable advertisers to monitor and avoid MFA ("Made For Advertising") sites. As part of this innovation, DV has advanced a clear definition of MFA, empowering advertisers to identify and address MFA-driven challenges effectively.
DV developed its proprietary MFA analysis process based on a unique blend of human and artificial intelligence-based auditing. With this release, DV's solution can be enabled directly by a customer in their brand safety and suitability profile for measurement and monitoring, and in DV authentic brand suitability for pre-bid avoidance.
"DV continues to lead with customer driven innovation that helps advertisers tackle the rapidly evolving challenges in digital advertising that impact media quality and performance" stated Mark Zagorski, CEO of DoubleVerify. "With the rise of AI tools that can rapidly spawn MFA sites, DV's own AI tech is crucial in empowering global brands to identify, measure, and avoid problematic MFA content in real time and ultimately drive better marketing outcomes." 
In June, amid concerns over AI tools accelerating the production of inappropriate online content, the ANA published a report stating that MFA websites account for one-fifth (21%) of all programmatic ad impressions and attract 15% of total advertising spend. In its own independent analysis, DV found that some MFA sites generate hundreds of millions of impressions per month.
Lacking a uniform definition of MFA, misunderstandings about the categorisation abound. Some mistakenly view MFA content as exclusively bot-driven with entirely fraudulent traffic. While this does represent a portion of MFA traffic, these types of sites are typically identified as fraudulent and thus excluded as part of standard fraud controls. Most MFA traffic, however, comes from legitimate human users, often from paid channels like social media and content recommendation engines.
DV formally defines MFA sites as those whose sole purpose is to deliver advertisements. These sites can be identified by analysing several factors across their ad monetisation activities, ad traffic sources and approach to content creation. More specifically, these sites exhibit the following characteristics:
Significant ad density in comparison to the actual content on the page and frequent ad refresh in order to maximise yield from a single visit
Monetisation is predominantly dependent on paid traffic sources – such as social and native advertising – with little to no traffic coming from organic sources
Content is designed to keep you endlessly scrolling/clicking within the same domain
Content is often duplicated verbatim across various websites and sometimes produced automatically by generative AI
DV employs an approach that allows for the deepest and most nuanced level of analysis, preventing miscategorisation and false positives. For example, a website may feature a significant number of ads, while still registering high rates of direct and search-enabled traffic. In this instance, the publisher would not meet DV's definition of an MFA website.
"The term 'Made for Advertising' has created significant confusion within the industry," said Jack Smith, CPO at DoubleVerify. "As an industry-leading measurement and verification provider, we believe it's crucial to lead by example and offer clarity. Our goal is to safeguard advertiser investments and support high-quality publishers who are seeking to monetise legitimate content."
Historically, DV has provided clients with the ability to address MFA sites upon request. With this release, DV's offering will be available in beta to all advertisers, starting on September 20, 2023, and will be evolving and advancing the solution over subsequent development cycles.

DoubleVerify
DoubleVerify is the leading independent provider of marketing measurement software, data and analytics that authenticates the quality and effectiveness of digital media for the world's largest brands and media platforms. DV provides media transpare...
Powered by PressBox
AnalyticsAuthenticationBrand SafetyBrand Suitability