StackAdapt Partners With Lead Forensics to Expand its ABM Targeting & Measurement Capabilities in EMEA
by ExchangeWire PressBox on 26th Sep 2023 in News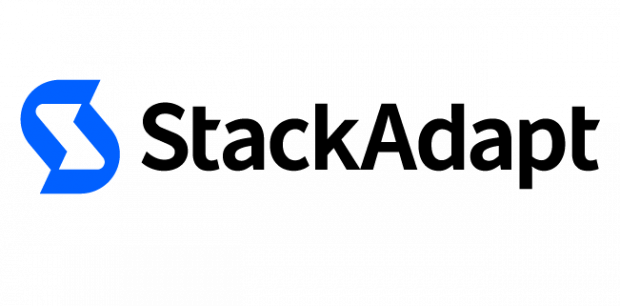 StackAdapt (www.stackadapt.com), the leading self-serve programmatic advertising platform, has partnered with Lead Forensics, the world's No. 1 B2B website visitor identification software, to expand StackAdapt's latest ABM Targeting and Measurement solution.
This integration empowers B2B marketers and ad agencies seeking to reach highly specific audiences within EMEA in addition to the company's existing targeting capabilities for the US.
Key benefits for B2B marketers and advertisers:
Expanded market reach: B2B marketers can now extend their reach beyond the US and tap into new markets in EMEA targeting a broader audience and potential customers.
Relevant targeting: This expansion ensures that ad campaigns are relevant and resonate with the right audience.
Measurable impact: With highly accurate measurement capabilities, B2B marketers can assess the performance of their campaigns and make data-driven decisions to optimise results, leading to higher ROI and more effective marketing efforts.
Frictionless campaign management: The self-serve solution offers easy-to-use features for campaign creation and reporting, saving time and resources for B2B marketers and streamlining their advertising process.
Low-risk testing: The solution allows for quick campaign activation without contractual minimums, giving B2B marketers the confidence to experiment and learn, leading to improved strategies and successful outcomes in the long run.
"We're delighted to partner with StackAdapt," said Chris Murray, vice president of partnerships at lead forensics. "We know how powerful our data is and we look forward to working with StackAdapt to help businesses connect, engage, and succeed like never before."
Agent3 is a global ABM agency focused on delivering hyper-targeted campaigns for its clients. As a StackAdapt partner, it was one of the first to harness the power of Lead Forensics' IP data.
"This collaboration extends our ability to offer increased reliability, visibility and scale in EMEA and Canada, as well as complimenting and expanding the reach provided by many of our customers' existing pure-play ABM platforms across the US," explained Daniel Sands, chief innovation officer and partner at Agent3. "With precise audience targeting via StackAdapt, combined with the ability to measure campaign impact with pinpoint accuracy, our agency was able to achieve really great scale and performance metrics. We were particularly impressed from an account attribution perspective and the data we were able to capture about the companies we had reached. This partnership represents a significant milestone in our ability to deliver outstanding results for our clients."
"The ability to provide ABM measurement in EMEA and North America is a unique delivery for our platform compared to competitors, and we are thrilled to provide this offering thanks to our partnership with Lead Forensics," said Michael Shang, vice president of partnerships and business solutions at StackAdapt. "This collaboration allows us to provide a comprehensive self-serve solution that caters to the evolving needs of B2B marketers and advertisers seeking to make a measurable impact."
StackAdapt provides easy access to its platform with no monthly minimum commitment, including for ABM targeting. For B2B marketers, StackAdapt utilises programmatic to deliver an increase in leads and sales to meet growth requirements and build a long-term sustainable funnel.

StackAdapt
StackAdapt is a self-serve programmatic advertising platform used by the most exceptional digital marketers. This state-of-the-art platform is where some of the most progressive work in machine learning meets cutting-edge user experience. Ad buyers p...
Powered by PressBox
MarketerPartnershipProgrammatic