Company details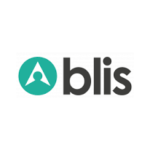 Blis
Categories:

AI & Machine Learning; Cookieless Targeting; In-App Specialists; Location & Proximity; Measurement, Attribution & Analytics; Demand-Side Platform

Website:

Email:

Geography:

APAC

EMEA

LATAM

North America

Location:

Specialism:
PressBox
Company description
Blis is the audience-first platform that doesn't rely on personal data. We're an integrated planning and buying platform that delivers scaled, relevant and high-performing audiences, helping  the world's largest brands and media agencies achieve their goals.
Over the past 18 years, Blis has built its reputation on delivering award-winning location-powered advertising solutions. In today's consumer-centric landscape, Blis is transforming the role of location data by combining it with a broad range of rich and powerful datasets to give our clients the deepest audience understanding available. Our unique approach to integrated planning and buying provides personalised targeting and performance without reliance on personal data. We serve relevant ads to the highest-value addressable audiences across any channel and deliver our clients' campaign outcomes every time, from brand awareness and engagement through to store/site visits and sales.