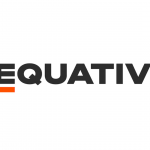 Equativ
Categories:

AI & Machine Learning; Audio; Contextual; Cookieless Targeting; Data Activation; Header Bidding Technology; Inventory Management; Measurement, Attribution & Analytics; Media Buying; Native; Publisher Ad Server; Revenue Management Platform; Demand-Side Platform; Supply-Side Platform; CTV, OTT & Video

Website:

Email:

Geography:

APAC

EMEA

LATAM

North America

Location:

Specialism:
Articles
PressBox
Smart is a unique technology integrating multi-device AdServing and an SSP solution. It gives us the opportunity to serve the best impressions at the right moment and at the best price via direct or programmatic sales. Smart's dedicated yield management team has helped us create a real strategy focused on value.
Company description
Equativ is the new single name for Smart Adserver, DynAdmic, and LiquidM — three proven innovators in advertising technology. The vertically integrated company provides brand and privacy-safe solutions that empower its clients to achieve maximum impact while respecting the rights of consumers. The union combines client expertise and engineering excellence to serve the interests of both the supply-side and demand-side with equal professionalism and technical sophistication. Headquartered in Paris and New York, Equativ operates globally. Equativ offers the market its own independent ad server, SSP, buyer tools, and media services to fulfill the promise of advertising technology.