Media, Marketing & Commerce Investment Series - Part 2: M&A
by Mathew Broughton on 26th Aug 2021 in News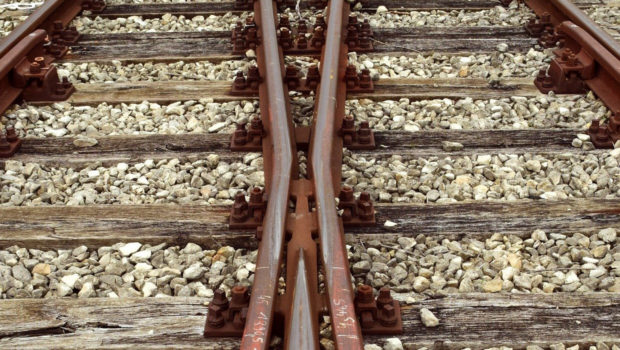 In part two of this three-part commentary series on media, marketing, and commerce investment, ExchangeWire speaks to industry professionals involved in M&A transactions over 2021 for insight as to how consolidation is developing within the sectors.
Key statistics (2021, to-date)*
- Total value of M&A transactions (including SPAC-led reverse mergers): USD$77.0bn (£55.6bn).
- Total number of transactions: 79 (46 disclosed, 33 undisclosed)
- M&A transactions have accounted for 72% of total investment activity in the media, marketing, and e-commerce sectors in 2021 (to-date).
*Investment statistics compiled by ExchangeWire, disclosed investments recorded across the media, marketing, and commerce sectors correct as of 10:50 (BST) Tuesday 17th August 2021.
Marketers and publishers driving consolidation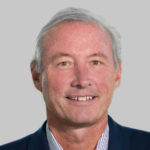 Marketers and publishers want to work with fewer, more trusted technology companies and that sentiment is fuelling the consolidation that we're seeing in media and advertising. Last year when we brought together Rubicon Project and Telaria to form Magnite, our clients were really excited to work with a full stack independent partner that services every format, whether it's CTV, OTT, display, audio, or DOOH.
In a word, I would describe our acquisition of SpotX and SpringServe as transformative. Bringing these companies into the fold expanded our addressable market, added video ad serving to our product offering, significantly enhanced our product development and engineering capabilities, which in turn benefits our clients.
As viewers continue to consume media content via streaming services and platforms, many media and content owners are creating content and services for the CTV market. We've made strategic moves to provide them with the only independent end-to-end monetisation platform. Even though there is a lot of M&A activity in the market right now, few if any other companies can say the same.
Michael Barrett, CEO, Magnite
Developing a holistic tech stack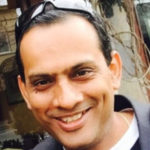 The acquisition of Smaato was a strategic move to scale our global publisher base, and more importantly, to build on our existing tech stack by adding a solid SSP to our suite of programmatic products. This allows us to increase the audience reach we can offer buyers to nearly 2 billion users globally combined with Verve Group. With such massive scale, buyers have a plethora of opportunities to reach consumers.
Another aspect that made Smaato attractive is its ability to innovate. While the company was an early entrant in mobile monetisation and established itself as a leader there, it has since developed into omnichannel monetisation solutions, which goes hand-in-hand with our omnichannel offerings across web, in-app, DOOH, and CTV. This holistic tech stack helps drive our vision of developing products in a privacy-focused manner to offer advertisers and publishers an alternative way to reach consumers outside the walled gardens.
While brokering a deal during the pandemic presented some challenges, we are no strangers to M&A activity in this era. Verve Group was formed at the onset of the pandemic a little over a year ago, and since then, we have acquired numerous companies. So the "new normal" is very much just the regular norm for us.
Sameer Sondhi, chief revenue officer, Verve Group
CTV: The next key growth area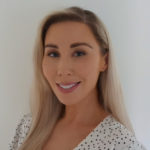 Video consumption is really accelerating – globally, it's predicted that consumers will spend on average 100 minutes per day watching online video in 2021, an annual increase of 19%. Video is also now one of the fastest growing markets for ad spend, making it an increasingly important area for investors and M&A activity, too. ShowHeroes is Europe's leading video technology and media group and, in the last 18 months alone, we acquired Streamads, Viralize and Union Media, helping us to secure market leadership in Holland, Italy and the UK respectively. As ShowHeroes continues to drive global growth and respond to advertiser demand for video solutions, we will be on the lookout for more strategic acquisitions and investment opportunities.
I think the next key growth area for online video, and an important focus for ShowHeroes, is going to be CTV. CTV is already well established in the US, but we're now on the cusp of a breakout moment for Europe as well. The use of CTV surged during the lockdown and, already, half of homes in Europe have an internet-connected TV. At the same time, we're seeing lots of ad innovation in this area, with exciting new formats and targeting opportunities emerging, including those developed by ShowHeroes. Any company with genuine expertise in CTV is in a prime position today, where increasing amounts of investment is now going to be headed.
Sarah Lewis, global director, CTV, ShowHeroes
Agressive M&A to come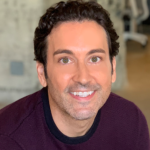 The M&A and investment market for ad tech is extremely hot right now. Public investors have begun to understand the value of ad platforms like ours as having a highly profitable and scalable revenue model, as well as a key role to play in the post-cookie landscape. But the competition is fierce, both for companies looking to make acquisitions and those looking to be acquired/secure investment. Companies are having to work hard to make their business as attractive as possible.
One of the major factors behind our recent USD$75m investment from Goldman Sachs Growth, as well as our acquisition of JustPremium this month, was that GumGum is the only independent provider with Media Rating Council accreditation for content-level contextual analysis. The Goldman Sachs investment gives us tremendous credibility as the leading accredited contextual intelligence provider in the industry and will help to drive our rapid international expansion, particularly in Europe and APAC. Our acquisition of JustPremium represents just the start of an aggressive M&A strategy for GumGum, with more announcements to come.
Phil Schraeder, CEO, GumGum
Disrupting the status quo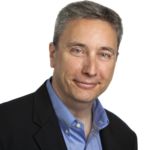 Ad tech players operate in a fast-moving, competitive environment. The market dominance of large players – namely Google, Facebook, Amazon, and Apple – is undeniable, with tech giants exacting control over most aspects of the industry. They also operate vertically-integrated platforms which provide many strategic advantages.
However, recent market shifts with regard to data privacy are disrupting the status quo and creating opportunities for new players to grow their market share. Those able to scale their tech, operations, and service layers in response to increasing needs around first-party data, identity solutions, and growing categories, such as CTV, will attract customers and secure growth in the short term, while building enterprise value that is attractive to investors.
For independents, consolidation and scale that come through acquisitions are natural – Smart's recent acquisition of DynAdmic, as well as the acquisition and integration of LiquidM in 2019 has enhanced our offering to allow both advertisers and publishers to leverage their first-party customer and audience data, and capitalise on the engagement opportunities provided by contextual targeting and the evolution of connected TV and video channels.
Acquisitions like this answer the industry's need for vertical integration and enable independent companies to deliver as much value as the tech giants. As the digital advertising market continues to enjoy a period of high growth and inbound investment, an initial public offering (IPO) is a viable strategy for further development.
Michael Nevins, CMO, Smart AdServer

ShowHeroes Group
ShowHeroes Group is Europe's most innovative digital tech and media group with a focus on video. Brands operating under the group's umbrella include: ShowHeroes, ShowHeroes Studios, Union Media, The Digital Distillery and Garage....
Powered by PressBox

Magnite
We're Magnite (NASDAQ: MGNI), the world's largest independent sell-side advertising platform that combines Rubicon Project's programmatic expertise with Telaria's leadership in CTV. Publishers use our technology to monetize their content acro...
Powered by PressBox
Verve Group
Verve Group's consumer-first advertising suite is a leader in consolidating data, demand and supply technologies to create better business outcomes for advertisers and publishers. With a privacy-first approach, Verve Group's full-stack program...
Powered by PressBox

Smart
Smart is the leading independent ad monetization platform built for premium publishers to serve demanding buyers. Our fully transparent platform and shared-interest business approach enables premium publishers and brands to get their fair share of ad...
Powered by PressBox