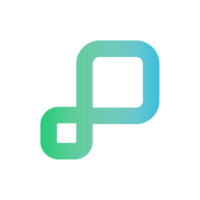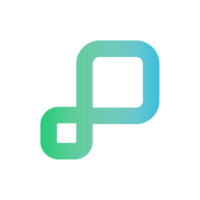 GumGum, the leader in contextual intelligence technology, has announced the acquisition of JustPremium, one of the largest rich media and video ad marketplaces in Europe. Their combined offering makes them one of the only global providers with a unified solution delivering attention-grabbing ad creatives in contextually relevant digital environments across global campaigns. 
Contextual advertising is set to be a USD $412bn (£298.3bn) business by 2025 and both GumGum and JustPremium have seen significant growth as the industry has rapidly accelerated its shift to contextual technology and attention-first digital advertising solutions. In Europe alone, GumGum has achieved year-over-year revenue growth of 148%. Together they will lead the industry in offering a comprehensive solution that leverages both contextual and creative to deliver campaigns that are dynamically placed and drive consumer attention across digital environments for video, display, and CTV. Their first combined offering will include a new high impact in-content (outstream) video ad unit, which will be the first to be powered by Verity, GumGum's accredited contextual data solution.
"It was extremely important for us to find a partner that understands the needs and culture of each region and market and JustPremium has an excellent reputation across Europe. We are excited to bring JustPremium on board to offer one of the first comprehensive cookieless solutions that combines our accredited contextual data and their high-impact creatives to deliver attention-grabbing campaigns that drive outcomes," said Phil Schraeder, chief executive officer, GumGum.
What to expect from the combined GumGum & JustPremium group:
Ability to place larger media buys and reach consumers across the globe in a relevant, engaging, and effective way without the use of personal data.
Better support for publisher monetisation efforts through combined demand relationships and availability of accredited Verity contextual and brand safety technology.
Greater scale across premium inventory and more robust suite of high-impact ad products.
Elevated level of customer service to support client needs on a near 24/7 basis around the globe.
Peter Wallace, GumGum's MD for EMEA said: "For four years now, our industry has been grappling with the effects of GDPR and finding future-proof ways to deliver effective campaigns without the use of personal data. GumGum is the best partner not only now, but also for the future. GumGum's accredited data technology with our high-impact ad formats will now be able to deliver against all the key requirements needed by today's brand marketers. I am excited for the future and to provide one comprehensive solution that the industry can trust." said Rob Garber - MD, UK at JustPremium.
For over a decade, GumGum has built the world's most robust contextual engine to unlock new opportunities and extract value from digital content for advertisers and publishers. The company's accredited contextual advertising engine, Verity™, comprehends the meaning of text, images and video online, allowing marketers to safely and precisely serve ads where people are most engaged.
GumGum will now double its brand and publisher presence in the UK and will expand into eight new markets including Germany, France, Spain, Netherlands, Belgium, Sweden, Denmark, and Mexico. JustPremium's CEO, Eric Visser will stay on as the president of EMEA for GumGum and report to Phil Schraeder, GumGum's CEO. JustPremium's organisation and name will be integrated under the GumGum brand.
For more information please reach out to willhurrellpr@gmail.com
AcquisitionBrand SafetyContextualEuropeMedia