2021 Predictions: Digital Transformation & Automation
by Grace Dillon on 3rd Feb 2021 in News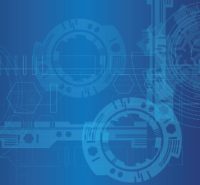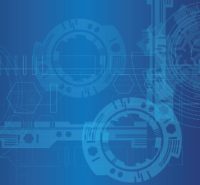 Digitisation is nothing new, but, until 2020, had been a gradual, evolutionary process. Yet with businesses forced to contend with unprecedented circumstances, the transformation of traditional channels into digital and automated forces accelerated at rapid pace. In the latest article in our 2021 Predictions series, industry figures tell us how they think digital transformation and automation will continue to shape ad tech in the coming year.
Brands will apply their new digital capabilities to build on 2020's progress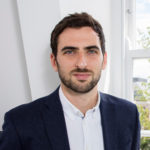 Digital Transformation in 2021 is set to accelerate further, with many likely to build on the progress made through the pandemic. For many industries, COVID-19 has proved a catalyst in helping brands to fast track progress across many of their key transformational objectives, including ecommerce growth, acquisition and application of data, enhanced measurement (fuelled by data), greater agility and ways of working, and self-sufficiency through improved in-house capabilities. Through such adversity, many brands have been able to achieve long term transformation goals in a matter of months, leaving them in a much more advanced position going into 2021.
The progress and capabilities gained by brands through his period presents an exciting period for the industry in 2021 as brands look to lean in more to the supply chain, apply their new-found capabilities and evolve the relationships they have with their agencies, technology and measurement partners. In all cases, brands will be looking to their partners to better organise themselves around their needs (strategically and operationally) and provide much greater flexibility and transparency in how they can create value together. For agencies, this will manifest through further expansion of in-housing or hybrid models whereas for technology and measurement partners, they will be expected to offer more bespoke solutions which are compatible with internal capabilities. Clearly those who can provide solutions which accelerate an organisation's transformation agenda and deliver utility over dependency will be successful in 2021.
Ryan Kangisser, media partner, MediaSense
AI-powered verification systems will become mainstream, paving the way for greater transparency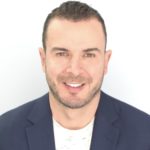 Marketers are planning for a tough economic climate in 2021 and now more than ever, it is critical for marketers to make every impression count by controlling the quality of media they buy or bid on. There will be a greater shift towards performance marketing and driving efficiencies next year. Technology will pave the way for a more transparent and measurable digital marketing ecosystem to ensure that campaigns connect with the right audiences. Using ad verification to make sure campaigns remain fraud-free, viewable, and brand safe has become table stakes. In 2021, marketers will use measurement technology to focus on reducing ad spend wastage, measuring the business impact of campaigns, and driving consumer engagement. That's especially true for platforms including CTV/OTT and social environments, where advertisers are looking for even better ad verification.
Advanced verification solutions powered by AI and machine learning will become mainstream. These positive developments will benefit all stakeholders in the advertising ecosystem—publishers will be able to monetise their content better and drive more revenue, agencies will be able to launch more effective and efficient strategies, and brands will be able to understand the impact of their campaigns on consumers.
Tony Marlow, CMO, Integral Ad Science
Digital investment will continue to be core to growth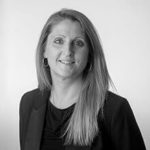 As the market recovers into this year, marketers will need to focus on nurturing one-to-one relationships with their customers and delivering personal experiences at scale. With the high street's shutters down, digital investment has leapt ahead and will continue to be a core growth driver even when we leave lockdown.
In 2021, we'll find that shaping a customer-focused organisation that is able to survive and thrive in these post-COVID conditions also requires operational transformation. The scale of organisational change required means that clients need a little more support than usual, and from agencies which are capable of quickly executing on strategy that drives growth. The resulting transformation must be adaptive enough to continually reconfigure and orientate operations around the customer, leveraging iterative leaps in technology to deliver value with greater speed, impact, and efficiency.
It's no easy feat for businesses' starting this journey but, in the end, these brands will be better equipped to guide investments in digital touchpoints and moments that matter most to customers. Customer Experience Management is set to become a vital differentiator for brands, as they look to stand out in an online marketplace where everyone has a stall
Anne Stagg, UK CEO, Merkle
PPC automation and AI will dominate 2021
Whilst there are many digital marketing and advertising trends predicted for 2021, PPC automation and AI will continue to dominate next year. Expect media agencies to shift to automation technology, powered primarily by machine learning and artificial intelligence to help automate campaign efficiency. AI is likely to become the default next year, with many predicting that manual bidding will disappear entirely in the very near future. New automation technologies will help agencies reduce the more time-consuming aspects of PPC campaigns in order to better guide client strategy and shape campaigns accordingly. Brands who fail to leverage PPC automation in 2021 will likely fall behind a competitor who does.
Simon Barnes, group commercial director, tmwi
AI-powered contextual targeting will resolve targeting issues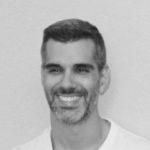 2021 will be a pivotal year in the evolution of the ad tech universe. The market is currently hurtling towards a world of digital advertising without access to user identification information i.e. a cookie-less existence, and no more IDFA on iOS. We expect to see a dramatic shift towards contextual consumer targeting, with brands and advertisers targeting users at scale, at optimum times, with the right content, and solving long-running privacy issues. With AI-powered contextual targeting on the threshold of being unleashed, we'll bear witness to more accurate 'in-the-moment' advertising, where CTV consumers will be served ads tailored around CTV content which they're consuming; for example, a scene with someone boarding a flight is followed with a travel ad.
Daniel Reina, CEO, : TappX
Increased investment in digital-buoyed companies could alter the industry's landscape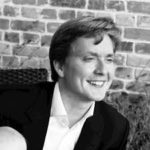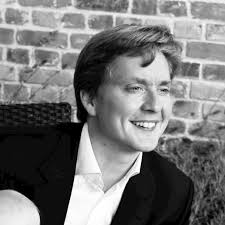 Despite the ongoing pandemic's continued impact on consumer confidence and advertising commitments, there are a number of different verticals experiencing growth – most notably, Gaming, Video, CTV/OTT and Chat/Communications apps. Overall, the companies that have shown great gains in 2020 are those exposed to digital technology and online services – as such, we have seen a number of ad tech IPOs with some surprisingly high valuations as investors try to capitalise on the rapid pivot to a digitally-led world. It will be interesting to see how this plays out for our sector in 2021.
Pierce Cook-Anderson, country manager Northern Europe, Smart AdServer

Equativ
Smart is the leading independent ad monetization platform built for premium publishers to serve demanding buyers. Our fully transparent platform and shared-interest business approach enables premium publishers and brands to get their fair share of ad...
Powered by PressBox
Ad TechAutomationDigitalPredictions