TagMan's Newly Appointed CEO & Co-founder Jon Baron on the Future of TagMan
by Romany Reagan on 21st Aug 2012 in News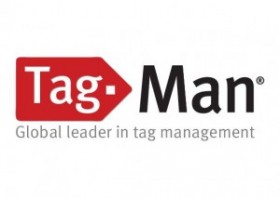 TagMan, a global leader in tag management, today announced it has appointed co-founder Jon Baron to CEO. In the last 12 months TagMan processed more than £15 billion in online transactions for its customers and is the partner of choice for over 150 global retailers and marketers including Travelocity, Vodafone, Virgin Atlantic, Debenhams, John Lewis and more.
ExchangeWire caught up with Jon Baron to see get his perspective on his new position as CEO and what the future holds for TagMan.
Paul Cook stepped down as CEO of TagMan back in May, why did Paul leave?
Paul and I launched TagMan back in 2007 when we realised there was a gap in the market for a single solution to house and manage all the tags used by website owners. No one had done this before so we were really creating a brand new sector. Five incredible years on we're still the market leader and are continuing to expand rapidly. Paul has played a big part in our growth and will continue to do so as a board member.
What steps have led to you taking the reins now?
In the past I have been more visible on this side of the Atlantic, having focused on TagMan's growth in Europe, which has included winning clients like Vodafone, Travelocity, Asda and easyJet. I have always been a board member and involved in the strategic decisions about the global direction and growth of the company, so the progression to CEO was a natural move for me.
What's the current state of play right now with TagMan?
It's an exciting time for TagMan which is celebrating its 5th birthday this year. In the past two years alone, we've grown from 35 employees to 100 and our revenue growth has been 200% year-on-year, with the run rate for 2012 projected to be a further 200% up from 2011. We now work with 153 leading brands globally across the Travel & Hospitality, Retail, Consumer Electronics and Telecom/Mobile sectors. We're investing heavily in building the talent in the team and expanding the product, especially in mobile.
Is it possible that tag management will become rolled up into primary ad servers at some point in the future? How is TagMan making it easy to interoperate with other ecosystem vendors?
Ad servers are very good at serving creative adverts, and that is something that TagMan has no aspirations to do. Cutting edge Tag Management systems, like TagMan, do everything from managing a user's browser experience, ensuring privacy, and, to quote Joe Stanhope at Forrester, supplying "marketing and data management platforms". Tagging is the first step to delivering a control-panel to digital marketers. To be excellent at tagging it is important to work with the vendor's ecosystem and provide solutions for their business challenges. TagMan supports 200 vendors and all their various tags. TagMan is proud of the work we do to make vendor's lives more profitable.
Will tag management become a commoditised offering at any point soon?
As with anything, this comes down to value and what it is you're offering clients. In this space, if your product is a pure plug and play, then there is likelihood that marketers will view it as a commodity. At TagMan, our focus is on providing marketers with real value beyond the price point. This includes giving marketers insights into their business and ways to improve their marketing ROI. A recent study by Forrester showed that TagMan's Tag Management System can Provide 128% in ROI. Another area we are wholly committed to is customer service and support, which in the current climate of technology and data overload should not be underestimated.
What pivots could the likes of TagMan make? Which ones make sense? DMP? Ad network?
Our focus is and always will be in providing customers with easier and more effective ways of managing their data, their marketing channels, and delivering transparency into what works and insights on how to improve. We also have a successful partner programme to ensure TagMan can integrate with any other 3rd party vendor with whom our customers work. We have no plans to go into the media buying space, beyond showing customers how to make their buying more effective. Our platform also already provides customers with full insights from their own customer data.
With you at the helm, what changes do you plan to implement? What is in store for the future of TagMan?
You can expect continued growth and innovation from TagMan. We are ramping up the sales and marketing teams in the US, localising our efforts in Europe and looking to the big markets in Asia. We will be relaunching our client UI in order to take the ease of tag management to the next level and building more extensive data reporting and visualisation capabilities, with two new launches in September. We will also be providing real-time data APIs to drive campaign performance for our customers and their vendors, as well as supplying value added services to vendors. Mobile is also a focus and customers can expect enhanced mobile support beyond simple mobile websites and tagging in apps.