'Programmatic has no borders,' Ana Garcia, SpotXchange, business development director, on why she's bullish about the Spanish programmatic market
by Ciaran O'Kane on 6th Jan 2014 in News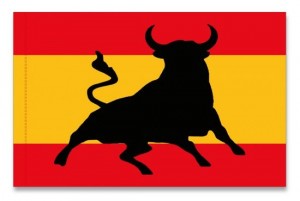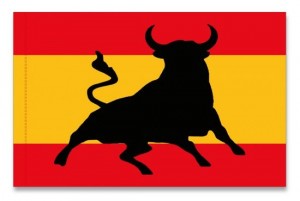 The market in Spain for programmatic media trading is bucking the trend despite the Spanish recession, as publishers there look beyond their own borders for extra revenue, and technology adoption within video is fuelling this trend.
The advertising market in Spain continues to be in the doldrums and suffered a decline in 2013. Analyst house IHS predicted a very modest recovery setting in 2014. However, it will take until 2020 before the market will return to its peak value, which it had in 2007.
is thus a long and stony recovery for Spain. Even online display advertising declined in 2013, with IHS forecasting this drop was as much as 5%. However, online advertising will recover much faster than other media.
While the programmatic market is still small in Spain, it is gaining pace, this is in contrast to the overall online display ad market there, IHS expects an 80% growth in programmatic for 2013, and a further acceleration in 2014.
Online video in Spain is a success story, which will continue to grow double-digits over the next five years. A recent study by IHS valued the Spanish video programmatic market in 2012 at €4.2m and forecast it will rise to €88.7m by 2017.
This was based on the back of SpotXchange commissioning IHS to interview relevant market players on the demand side (ad agencies, DSPs, advertisers) and the supply-side (broadcasters, publishers, publisher groups). HIS also based their findings on company and industry reports, as well as IHS in-house econometric models.
This increase in activity in the Spanish market is due in part to public service broadcaster TVE ceasing to carry advertising in recent years, which created a tremendous opportunity for online video, satisfying excess TV demand.
As a result, there is an active push to tackle the scarcity of inventory. Media owners are actively making a larger share of their video content libraries available online.
However, while the automation of the buying process for video advertising is still in its infancy, it is developing rapidly. This has been spurred by otherwise untapped international audiences such as those in Latin America, triggering Spanish media owners to jump on the programmatic video bandwagon.
There is definitely a sense that publishers are looking to exploit new revenue opportunities in Spain. I recently took Andrew Moore, European MD for SpotXchange, on a tour of the key players in the market. We found there was an appetite to address markets beyond the Spanish borders.
Spanish publishers clearly see the relevance of programmatic; they have a potentially massive audience considering the large Spanish-speaking population globally.
Due to the size of the Spanish-speaking world, Spanish publishers are well-positioned to become global brands, just like the New York Times and the Guardian are in the English-speaking world.
But at the moment, Spanish publishers struggle to monetise their international traffic as they do not have a sales force on the ground in any Latin American country, but programmatic can change that. So the key question for Spanish publishers is how do you monetise those impressions effectively?
The answer is simple: programmatic has no borders.
As technology is introduced into media buying, those publishers and ad agencies that do not embrace the programmatic revolution will be left behind. Programmatic media buying will provide speed and efficiency to media buying and services such as these will enable the Spanish online video market to flourish.
Ad ServerEMEAExchangeTradingVideo