50% Using Programmatic to Buy Mobile; 39% Believe Skill Shortage is Holding Back Growth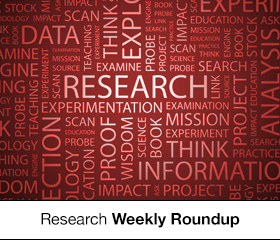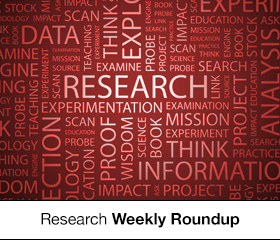 ExchangeWire Research's weekly roundup brings you up-to-date research findings from around the world, with additional insight provided by Rebecca Muir, head of research and analysis, ExchangeWire. In this week's edition: 50% using programmatic to buy mobile; 39% believe skill shortage is holding back growth; and video set to overtake display banners on mobile.
Half of marketers using programmatic to buy mobile inventory
In the UK, half of marketers are using programmatic to purchase mobile inventory. However, 44% reported that they have little or no knowledge of mobile programmatic advertising, according figures released by the IAB UK.
Nearly eight-in-ten (79%) respondents stated that mobile was an important part of their organisation's advertising strategy. Two-thirds of respondents stated that location-based advertising is the most exciting mobile-based opportunity, whilst just over half (56%) of respondents stated that they were planning to start advertising to wearable technology within the next 12 months.
Mike Reynolds, Mobile Manager, IAB commented: "It's great to see just how far mobile has come in a relatively short amount of time, and it's even more exciting to see mobile on the agenda for so many advertisers in the UK. Interestingly, the results show that programmatic has established itself as an effective way of buying mobile media; however, there is a clear disconnect between this buying technique and knowledge levels. Therefore, strengthening this knowledge base across the industry remains a top priority of ours for 2016."
Skill shortage holding back programmatic growth
In EMEA, around four-in-ten (39%) marketing executives believe a skills shortage is holding back programmatic growth, new research from Tailwind reveals. Just over a quarter (28%) of buyers and 16% of sellers rated their knowledge of programmatic as excellent.
Just under nine-in-ten buyer's (89%) are using programmatic to buy inventory, a 38.3% year-on-year increase. Just over eight-in-ten (80.6%) of sellers are now using programmatic to sell their inventory, a 57.2% year-on-year increase.
Fear of adverts appearing on undesirable sites was rated as the top challenge for programmatic by buyers (22.4%), whilst lack of understanding was ranked as the top challenge by sellers (23.7%).
Both buyers (41.3%) and sellers (23%) rated better targeting abilities as the main benefit of programmatic, followed by reduced budget wastage (19% versus 12.8%), and ability to adjust campaigns in real time (11.1% versus 12.8%).
Display banners see falling usage
In 2015, 63% of advertisers used display advertising on mobile; however, just 45% expect to continue to use it in 2016, according to figures released by Trusted Media Brands. Video ads are set to replace display banner ads as the top mobile format, with 52% of agencies planning to use them in the coming year.
Increased brand awareness (47%) was cited as the leading benefit of mobile video ads, followed by higher engagement levels (34%), and it's suitability to mobile consumption behaviours (31%).
Half of marketers used native ads on mobile in 2015, with slightly less (42%) reporting that they will use native in the coming year. Lower intrusiveness, compared to other advertising formats, was cited as the leading benefit of using mobile native ads (44%), followed by increased brand awareness (32%), and higher engagement levels (31%).
DisplayMobileProgrammaticSkillsVideo