IAB UK's Latest Report Shows Ad Blocking on the Rise
by Lindsay Rowntree on 2nd Mar 2016 in News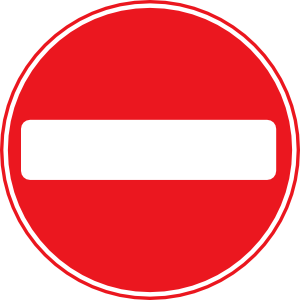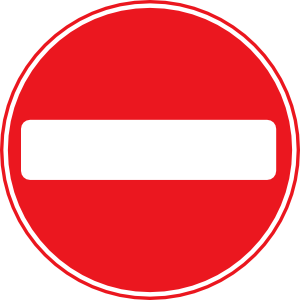 Yesterday (1 March), the IAB UK released the latest ad blocking report, conducted online by YouGov, which revealed that 22% of British adults online are currently using ad blocking software – up from 18% in October 2015. The report also revealed that 64% of respondents who have ad blockers installed have been asked to turn them off by a website they were accessing; while, encouragingly, over half said they would switch off their ad blocker if that were the only way to access content – this figure rises to 73% of 18-24 year-olds.
We asked industry leaders for their opinions on this latest news and received an overwhelming response; which only goes to reinforce the impact ad blocking is having on the advertising industry and that collaborative action is demanded.
Educate consumers
"We're not surprised ad blocking is becoming more popular. Most of the ad creative that people are served is disruptive and doesn't add value. However, ad blocking isn't the cure. Aside from the moral implications of it being construed as content theft, it can encourage more obtrusive formats in the form of native ads, disguised as content, which negates the point. Also, aside from helping the extorting ad blocking software companies, the practice aids Google and Facebook, as it reinforces their position as they serve ads from their domain that can't be blocked. There are two key ways to solve this issue: The first is educating consumers on the business model of the internet. Specifically, that ads pay for the content they get for free. Blocking ads blocks journalists' salaries. So, if you block people using ad blockers from reading content, they should understand the pay-off. Secondly, the industry needs to create better and more relevant ad experiences so the motivation isn't there in the first place."
  – Glen Calvert, Founder and CEO, Affectv
"Education is vital to ensure the protection of publisher advertising revenue and the internet as we know it. We believe – as do many of the largest publishers across Europe – that the right solution involves engagement with audiences and an explicit relationship between advertising and free content. By engaging in direct communication with consumers – where a message is sent on detection of ad blocking software that asks users to turn off their ad blocker, or offers an alternative compensation approach – publishers can provide choice on how they should be compensated for high-quality content. The fact that over half of the IAB survey respondents said that they would switch off an ad blocker in certain situations, if it was they only way to access content, reinforces research we released last month, that showed over three-fifths (62%) of UK publishers favoured direct consumer messaging. The essential consideration for the industry is that we must encourage participation in a fair value exchange."
  – Ben Barokas, CEO, Sourcepoint
Embrace L.E.A.N. principles
"We think the movement to define and embrace L.E.A.N. metrics to improve the user experience is essential to the health of the ecosystem. We announced in January, at the IAB US' Annual Leadership Meeting, that we will be working with publishers to deliver messages inside of the Ghostery browser extension to educate them on the impact of blocking tracking technology. Consumers, above all, need transparency and choice in how their data is collected and used. Ghostery users are expressing their continued frustration with the slow page speeds and security issues that result from sites and apps that aren't optimising their marketing technology investments. While it is important to have fewer and less-intrusive ads on the page, that's less than half the battle. Ghostery users understand that even if there are two ad units on the page, but 60 scripts collecting data, the underlying speed and security issues aren't really being addressed. When publishers optimise their entire marketing tech stack, not just the number of ads on the page, then the user truly wins."
  – Scott Meyer, CEO, Ghostery
"There's some semi-positive news in all this, for publishers, in that 54% of users with ad blockers would turn it off if there was content they wanted to see. Thus, publishers should definitely be detecting the presence of an ad blocker and then putting up a 'call to arms' message, such as the Guardian, City AM. and others have done. The IAB L.E.A.N. principles are crucial in addressing the issue, specifically the 'light' aspect. We've seen a decline in viewability as large-sized HTML5 ads are currently too large in file size and, therefore, slower to load on the page; a problem exacerbated in mobile, due to their bigger impact on data bandwidth."
  – Anant Joshi, Director of International Business, Meetrics
Reduce invasiveness
"We're at a hugely interesting juncture when it comes to ad blocking. 2016 is the year the industry not only needs to understand the reasons behind ad blocking, but learn from them if we want to continue to rely on an ad-funded internet. Much has been said about invasive, data-guzzling ads being a key reason for ad blocker downloads, hence the IAB launching the L.E.A.N ads programme. However, brands need to find a balance between engaging, interactive creative that doesn't eat up too much data. There is a danger that if the industry focuses too heavily on the L.E.A.N principles, that in a bid to remain as light and non-invasive as possible, ads will become static and fail to drive engagement."
  – Jamie Evans-Parker, Founder & CEO, Wayve
"These findings should be the jolt the industry needs to kick it into action. It's a sign that advertising is too invasive. Until creativity is taken seriously within the programmatic space, the rapid rise of ad blocking will continue. Looking at the agencies that embrace data-led advertising, and the insights it brings to the creative process, the opportunities these agencies enjoy are immense. Digital formats offer advertising a wealth of options to engage with their target audience; but this can only come from careful consideration and understanding of audience behaviour. By harnessing the power of data, through asking the right questions, advertisers can only deliver a better output that drives quality interactions with their ads. This balance of creativity and data is key for the industry to overcome the appeal of adblockers."
  – Richard Robinson, Managing Director EMEA, Turn
"Digital publishers need to address ad blocking head-on as, ultimately, there is so much more choice given to consumers now. There has always been a tacit understanding between consumer and publisher that ads mean free content. However, with the prolific increase in the volume of various (and often intrusive) ad formats available, the user experience can be massively affected. Seeing that many respondents to the study said they would be willing to turn blockers off if it was the only way to access content, it is up to the publisher to strategically choose which formats work. They should then ensure the advertisers pay accordingly for these fewer formats, so as not to lose revenue, rather than simply add more advertising to the page."
  – Greg Carroll, Country Manager UK, StickyADS.tv
Improve ad relevance
"These results are a wakeup call. Publishers blocking access to content when ad blocking software is installed on a device will not solve the problem. We need to change the nature of advertising itself if we're to stop the rise in popularity of ad blockers. This will mean moving away from low-quality and invasive, retargeted advertising; which only serves to further alienate users and push them towards the ad blockers. Audiences don't want ads that take away from their experience; they want advertising that is integrated into content and contextually relevant to what they are viewing. It's time to move on from retargeting and start creating online ad experiences that web users will accept and actually want to engage with. Contextualisation is a crucial part of the puzzle for making this happen."
  – Greg Pritchard, SVP Business Development, GumGum
"Ad blocking is certainly one of the industry's hot topics and, as the IAB report highlights, it continues to be a catalyst for fear. In reality, all consumers are after is free high-quality content and services, paid for by advertising – the problem is the relevance and the frequency of the ads. To combat ad blockers, more needs to be done to improve the relevance of ads so that content can become contextually significant to the environment in which they are placed. By abandoning disruptive and irritating ads from the outset, and adopting advanced technologies that can analyse the most relevant placements for highly tailored content, the industry has the chance to safeguard online advertising. With increased targeting and relevance, ads can serve to enhance the user experience and improve the overall standard of advertising across the board."
  – Giovanni Strocchi, CEO, ADmantX
Engage consumers
"Consumers expect relevant, high-quality ads that complement, rather than interfere with, their online experience. And, if this is not delivered, they are likely to reach for the ad blockers – as the IAB's latest study proves. The good news is the ad blocking challenge can be overcome if the industry takes more decisive and collaborative action. Advertisers need to enhance the user experience by delivering engaging, hyper-targeted ads in non-intrusive ad formats, such as native advertising. Ad tech companies need to prioritise quality standards to eliminate malicious advertising and provide a safe experience for users; while publishers need to educate consumers on the role ads play and communicate the message that ad blockers could spell the end of free content."
  – Andrew Buckman, Managing Director EMEA, OpenX
"This calls into question again the effectiveness of digital advertising in its current format. People don't like ads, they are fed up with receiving intrusive and irrelevant ads, and are taking action against this. Therefore, brands need to find a way of reconnecting with the 22% of over-18 year-olds who are currently using software to strip ads from digital content. The always-on culture that mobile phones have created means that it is vital to create a relationship with your target audience and encourage consumers to accept your content into their lives. To do this, advertisers need to shift from mass communications to engagement marketing. Where people allow you into their lives and look forward to hearing from you because you are a trusted person who provides them with relevant and useful information at the right moment. This pivot in approach is the real solution to ad blocking on mobile and across all devices."
  – Conor Shaw, MD EMEA, Marketo
Ad BlockingDisplayRegulationUK