Marketers Have the Appreciation of the C-suite; Video's Viewability Comes Out on Top
by Hugh Williams on 27th Oct 2016 in News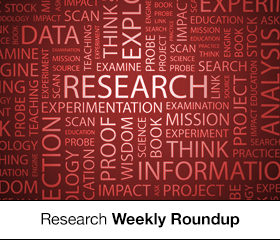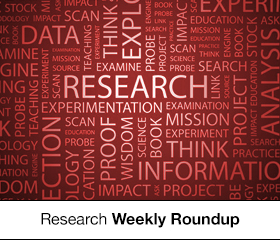 ExchangeWire Research's weekly roundup brings you up-to-date research findings from around the world, with additional insight provided by Rebecca Muir, head of research and analysis, ExchangeWire. In this week's edition: Marketers have the appreciation of the C-suite; Video's viewability comes out on top; Mobile search spend bucking overall trends; and brands must pick their moments.
Marketers have the appreciation of the C-suite 
Almost half (46%) of in-house digital marketers believe their influence across their businesses will increase in the next five years, according to new research commissioned by Greenlight Digital.
The majority of digital marketers (81%) feel supported by the C-Suite in their company. This is one of the reasons they believe their influence will steadily increase, as the C-Suite clearly views them as key business drivers.
However, more men than women feel the big bosses have more belief in them. Almost half (42%) of men strongly feel the C-Suite values the marketing function as a key revenue driver, compared to just a third (34%) of women. It seems men also have a better relationship with the big bosses, as 44% claim to have a very strong working relationship with the C-Suite compared to just a third (33%) of women.
The research finds that, when it comes to choice of social communication platform, Instagram comes out on top, with 70% identifying it as the channel they will use most in their marketing strategy for 2017. Surprisingly, 40% of digital marketers will invest more in Twitter next year, even with its declining user base and share price.
It also appears older digital marketers are investing much less in some of the most popular consumer social channels, such as Snapchat and Instagram. Greenlight's research finds more than half of 50+ year-old professionals have no plans to use Snapchat (58%) and Instagram (50%) in marketing campaigns next year. This is compared to less than a third of the under-30s (Snapchat: 31%; Instagram: 20%).
Video's viewability comes out on top
The UK is performing worse than the international average for online ad viewability, as defined by the IAB and Media Ratings Council, according to Meetrics' Q3 viewability report.
Nearly half (49%) of UK display ads are in view for at least one second. Although this is up from 47% in 2016 Q2, the UK is still performing well below par in comparison to other European countries.
The international average for viewability of display ads is 56%. Austria leads the way with 69%, followed by France and Germany, with 60% and 59%, respectively. Video ads perform much better than static ads, retaining 68% viewability, with over 50% in view for at least two seconds.
The data is based on ad impressions that meet the definition of viewability from the Media Rating Council and IAB: at least 50% of the surface of an online ad has to appear in the visible area of the browser for at least one second. Ad impressions that have been triggered by fraudulent activities were excluded from the benchmark.
Mobile search spend bucking overall trends
Mobile search spend is up, despite an overall decline the search spend category, says IgnitionOne's Q3 2016 Digital Marketing Report. The study, which focuses on the American market, finds Google paid search continues the downward trend seen over the last two quarters. It is now down 4% year-on-year.
CPCs for smartphones decreased 13% year-on-year. This is influenced by the increased supply, as highlighted by the impressive year-on-year increase of 49% in smartphone ad impressions.
Despite this, smartphone search spend is continuing to increase. In spite of the overall downward trends, mobile search spend is up 14% year-on-year. As mobile marketing grows increasingly sophisticated, we'll likely see this number continue to rise, although at a slower pace than in previous quarters.
US programmatic display saw an increase in spend of 23% year-on-year in Q3. The quarter also saw Facebook spend plummet (down 22%), while Google spend was up 32% year-on-year. The third quarter also saw a year-on-year rise of 8% in website visitors. Mobile visitors grew 23%, while mobile interactions increased by 27%.
Brands must pick their moments
Nearly a fifth of customers (17%) across different providers feel they never receive relevant or timely information from brands, according to research by cloud company Wiraya.
Almost nine-in-ten (86%) say that had they been communicated with in the "right way" and at the "right time" for them, it would have affected their decision to leave a provider.
However, half of respondents are happy to receive information about loyalty programmes (51%), and most said they want to know important facts about their account. These include when their card or payment has been declined (45%), and if there's been a notification of a renewal date end (38%).
Although banks and mobile providers fare slightly better than insurance and energy providers when it comes to communicating with their customers, 42% of existing customers feel they receive worse benefits compared to new customers.
TagsDisplayMobileVideoViewability