Account-Based Marketing Turns the Funnel Upside Down: Q&A with Ray Kingman, CEO, Semcasting
by Lindsay Rowntree on 9th Nov 2016 in News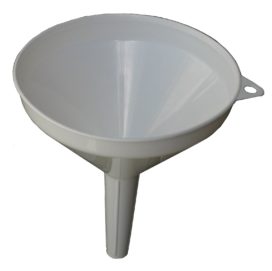 The correct approach to targeting and attribution modelling divides the industry, with buyers pushing for deterministic solutions and sellers promoting the virtues of probabilistic data. What role can the common, yet less publicised, account-based marketing methodologies play in targeting and attribution? Speaking exclusively with ExchangeWire, Ray Kingman (pictured below), founder and CEO, Semcasting. explains.
ExchangeWire: Cookie-based modelling seems to be falling out of favour with many advertisers. Why is this the case?
Ray Kingman: Marketers have learned a lot about digital marketing tactics over the years; but professionally and personally they are more confident in the tangible deterministic data they can access and measure from CRM customer data, direct mail lists, and robust demographic profiles.
While digital marketing can't be ignored, the traditional cookie as a core marketing capability has three imminent challenges:
1. Browser blocking of third-party cookies has made match rates to audiences less than 50%; and those matches are too often probabilistic or the same unnamed individuals with multiple cookies in the same segment.
2. Mobile advertising, with social platforms and an explosion of more capable smartphones, now represents the majority of digital advertising dollars. The third-party cookie on a mobile device is a non-starter. Mobile targeting requires a different architecture dependent on app targeting, device IDs, location and/or the IP Address.
3. Finally, there is the challenge of attribution. In order for the digital budget to continue to grow substantially, the ad tech industry recognises that need to attribute the cost of digital investments to a closed sale. This requires upfront transparency to who is being targeted, the ability to track their journey through the funnel and deterministically link advertising to associated investments in the website, the storefront or any digital point of sale. The cookie doesn't accurately translate between offline to online, and in the all-important case of attribution, it can't be translated in reverse – from the point of sale to original audience.
Cookies served a purpose in brand building when digital wasn't a mission-critical enterprise. But, as big data became more prevalent, demands for deterministic targeting and measurement have become a necessity. Account-based marketing was a natural outgrowth of this trend. Businesses targeting other businesses have low tolerance for waste. Increasingly brands, mid-market retailers, and professional services share the same sentiment.
Cookies represent an inefficient and rapidly degrading architecture in a marketplace that is growing dramatically away from it.
If advertisers can't necessarily rely on the accuracy of cookie-based modelling, what alternative solutions are available to them?
The good news is we are starting to see the transition away from cookies. That transition is clearly on display within the 'walled gardens' of certain networks that have access to individual accounts and emails. This 'person-based' targeting approach is beneficial to advertisers within those proprietary networks; but those networks can be limited in unique user coverage and contextual relevance for both the audience and advertiser.
Account-based methodologies have carved out a foothold because they are rooted in B2B tactics aimed at identifying specific organisations, decision makers, and influencers. When the right contacts are identified as offline accounts, those decision makers are then on-boarded online. On-boarding hashed emails to person-based cookies, both in and out of the walled gardens, is intended to bring precision to targeting and attribution capabilities. But it can still suffer from the unique user coverage challenge of a cookie match.
Tactics involving mobile, cross-device, and IP targeting avoids the cookie matching challenge and with increased mobile presence offers a deterministic method of reaching decision makers. With robust offline big data the cross-device tactics at a location level is also possible for reaching both the mobile device and the ISP service. Finally, the ability to provide true attribution from a target list to the point of sale is possible without employing probability models.
The 'probabilistic versus deterministic' argument invokes many strong, opposing opinions across the industry. Are advertisers not limiting themselves by trying to push for deterministic solutions?
Of course. Predictive modelling is rooted in probabilities – and any tactics that involve probabilities are always in question. In my opinion, modelling should serve the purpose of increasing opportunities beyond the reach available to the marketer. In a big data world, when you have increased access to the entirety of your customer and prospect base, then your targeting tactics need to be equally as precise as the data available.
Probabilistic usage to onboard your list or determine whether the audience you reached actually purchased is always going to be pressured for proof of accuracy.
How does Account-based Marketing (ABM) work? For what objectives do ABM advertisers strive?
Account-based marketing is nothing new. It is roughly the same methodology that the sales staff in a B2B organisation utilise to build their sales funnel. What is important with ABM is that the lead is identified as an offline entity with all the data available to the organisation. The construct of ABM is described as turning the funnel upside down; which means that a lead is expanded to other identifiable contacts within the organisation, and then those contacts are personalised to any extent possible for their relevance to the decision tree that the organisation is likely to apply. Varied digital marketing tactics are applied to reach as many of those contacts as possible by targeting them as mobile, social media, display advertising, and video with as personally relevant of a message as possible. It isn't particularly complicated, but it does bring a formal business model to a digital B2B process that has largely ignored traditional business marketing practices.
How can ABM benefit advertisers over and above alternative methods? 
The real benefit of account-based marketing is that it reinforces that B2B marketing (and consumer marketing) can be a lot more than keyword buys and intender segments. Beyond an upside-down funnel, account-based marketing reinforces with marketers that the quality of a target audience matters and that they can, and should, build and select those audiences with the same rigour that they use when they target a message through email or direct mail.
When account-based methods are combined with emerging big data tactics like 'person-based' mobile, cross-device and IP targeting, we are providing better unique user coverage and accuracy early in the process. An important part of the digital marketing process is no longer blind or guesswork. Matching real accounts and real people to their digital screens will dramatically improve digital marketing results.