The 'Brand Safety First' Approach Is Hurting Digital Advertisers
by Sonja Kroll on 18th Jan 2018 in News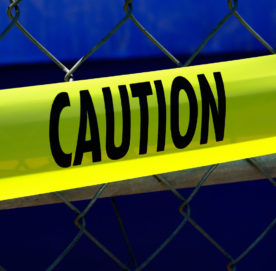 Brand safety has been the hottest topic in the world of digital advertising for the best part of 2017, since The Times published findings of their investigations suggesting that some major household brands were inadvertently funding extremist groups. Rather than resorting to a one-size-fits-all inventory targeting solution, brands should look at data to define their target groups and consider their ad placement options, writes Claudia Collu (pictured below), CCO, MainAd, in this op-ed for ExchangeWire.
According to the World Federation of Advertisers, 70% of brands believe that the importance of brand safety has escalated in the past 12 months. It's now ranked as the second-highest priority behind transparency, but ahead of viewability and ad fraud. While this reaction is rooted in a genuine concern, has this now turned into a hypersensitivity that risks damaging – rather than helping – digital advertising?
The issue is that it isn't easy to draw distinct boundaries that divide online content into 'safe' and 'unsafe' categories. There are nearly 1.3 billion websites out there, so the sheer volume of content that an advertiser could potentially align with is vast. There are grey areas. Not everyone agrees on what constitutes 'fake news', for example, and there are satirical and controversial websites that divide opinion while staying well within the confines of 'acceptable'.
Of course, there is certain content that few brands would want to be associated with; but generally decisions will depend on the context in which advertisers wish to appear. The type of campaign a brand is running – for example, whether it is designed to boost conversions or simply raise brand awareness – will define the KPIs and objectives. This means each ad placement will have different brand safety considerations.
Storytelling campaigns, the likes of which we see a lot of at Christmas time, are all about perception. The brand wants to be seen as relevant to its audience, but are not necessarily designed to drive direct sales. In these situations, advertisers should be more careful about where their campaign lands. However, when it comes to those with performance-based objectives, brands should aim to reach the largest suitable audience. In this case, it makes sense to prioritise 'audience targeting' over 'inventory targeting'.
The industry's laser focus on brand safety has come about from the prioritisation of 'inventory targeting'. In response, advertisers are employing any available tactic to be considered 'safe'. For example, the creation of blacklists and whitelists – designed to specify where ads can or can't be placed, but these can be restrictive. With the former, all it takes is one page URL for the entire website to be deemed inappropriate. And when using the latter, 54% of brands struggle to achieve scale. Nearly half of all online ads miss their target, and these overzealous methods are narrowing the field even further.
Advertisers should instead employ data to better understand the behaviour of target audiences. Through machine learning, data can be analysed to inform ad placement decisions. Knowing the type of content they are consuming and sharing helps brands to build a clearer strategy. If an individual who is part of a company's target audience frequently visits a site that doesn't appear on a brand's whitelist – or is included in a blacklist – then the brand should consider if the brand safety phenomenon has gone too far. A prime example of this is a women's lifestyle publisher that is actively amending its editorial approach to avoid words that could be flagged as 'unsafe' within basic keyword analysis, due to the reduced opportunity to monetise such content.
It seems different rules apply when it comes to online content. Brands may have no qualms running ads during a break in the evening news, or before a film about femicide, or next to an article about Syrian refugees in the Sunday Times. But they may have second thoughts about aligning with similar content when it is presented in a digital format. By shying away from appearing alongside such legitimate content, which often achieves high levels of engagement, brands could be missing out on a golden opportunity to reach their target audience.
Brands already have a difficult enough job of getting their ads seen, and knee-jerk reactions to the problem of brand safety are not helping. When campaigns are created, advertisers must keep in mind their key objectives and KPIs, then apply the necessary measures. Brands should be brave enough to broaden their horizons, while always keeping one eye on their audience – having a 'control' group to fall back on is always a useful tool when you start testing and clearing out the traffic from unwanted impressions. Marketers should be willing to make changes, but also be ready to accept when those changes are not working, because, ultimately, finding a balance is always the best solution.