Selling Your Goods Online: Measurement, Challenges, and Pioneers – Q&A with Summit
by Hugh Williams on 28th Feb 2018 in News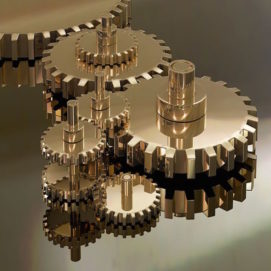 Selling goods online is by no means an even playing field. Some companies base their whole business models around it, while some find it a perennial thorn in their side. Speaking exclusively with RetailTechNews, David Trolle (pictured below), head of online marketing, Summit, highlights some of the businesses that have succeeded, and some that have struggled, as they attempt to optimise their offerings to sell online.
ExchangeWire: What is Summit's role in the shift from traditional to online retail?
David Trolle: At Summit, we support brands and retailers across their full retail value chain, underpinning their digital operations with best practice and an holistic channel view, which recognises that consumers are omnichannel shoppers who expect an omnichannel experience. Through our multi-client and multi-disciplined experience, we help businesses wanting to start their journey, or those already on their journey, to navigate the pitfalls that many retailers have had to learn for themselves.  
Summit partners with brands and retailers in the site build and selection process, and, because we actively retail on behalf of our clients, we build with both the customer and the e-commerce retail team at the centre, in terms of usability. This also extends out to retailers' fulfilment propositions – a key battleground in omnichannel retail success – advising how different approaches and services, such as click and collect, same-day delivery or pick up points, need to evolve to meet the expectations of the customer. We also advise on optimising retailers' mobile offering, especially when it comes to customers searching for local information on the move.  
What are some of the most challenging technological obstacles retailers are having to overcome as they optimise their businesses for selling online?
Some of the most challenging technological obstacles in digital transformation are around the measurement of digital on traditional and vice versa. A good example of this is that many brands we speak with are over-reliant on Neilson reports for traditional media – meaning they are basing decisions and investment on information that could be up to 18 months out of date – when instead they need to become more comfortable with the real-time nature of digital data and results.
And, somewhat ironically, some of the greatest challenges to digitally readying a business to sell online, don't lie within the technology at all – they consist of processes and people.
Business processes and organisational structures that might be the foundation of an offline business could drive silos between teams, causing friction in the transition to multichannel operations. Usually this is the case with larger businesses that have corporate silos of responsibility that have built up over time, e.g. brand teams vs tech teams, old media vs new media, marketing vs product, which can end up making collaborative decision-making problematic at worst, and time consuming at best.
In a world where so many businesses are moving online, how can we measure success in this area?
As a first stage, there are some basic metrics around understanding the impact of marketing and website effectiveness. Web traffic results, taking into account time spent on site and bounce rates, and conversions on the site, will be simple key considerations, as will measuring share of voice and market share.
Similarly, how happy do customers seem? Are they returning to the store (online or offline)? If they are, how frequently? Or to what extent does marketing need to play a role in retaining them or changing sentiment? Commercially, metrics around profitable sales and moving stock can also be mapped to establish the success of the operation. The data collected at each of these stages can then be used to benchmark performance or make changes to enhance activity.
Once the fundamentals are addressed, multichannel retailers should be looking to take advantage of emerging technologies provided by media partners, such as Google – for example its 'Store Visits' technology, which is still in its infancy and evolving.
Also, where relevant, retailers should look to introduce a multi-interaction attribution model taking into account clicks and impressions – and moving away from the last-click-wins approach when considering attribution.
Which verticals have been pioneers in making the transition to selling online, and which have found it the most challenging?
Of course, when we think about online selling, Amazon, who has led the way from a proposition and fulfilment model, is the pureplay that immediately comes to mind as revolutionising the sector. But, high street brands that have learnt lessons from Amazon, whilst still showing the role the store presents in omnichannel shopping journeys, have benefited by increasing market share.
First movers in fulfilment, that have adapted their models to meet what the customer now expects in terms of speed and convenience, such as Argos or Next, have benefitted from offering up more delivery options, such as same-day delivery, specific delivery slots, check and reserve.
From a Direct to Consumer (D2C) perspective, the sector pioneers by brand include the likes of Nike, Adidas, Dyson, Apple, and Microsoft.
Whilst some of the larger brands, such as Unilever, Reckitt Benckiser, and Diageo, have tried to take some of their brands online, economies of scale remain a challenge – prioritising territories in terms of international markets and platform builds that can scale and integrate, for example, prove to be common pitfalls.
Which verticals do you think will be the next to see a shift to online retail models?
Automotive is one industry that is already undergoing radical digital transformation as automotive brands, such as Jaguar Land Rover and PSA Groupe/Peugeot UK, for instance, (who Summit work with) begin to underpin their operations with omnichannel capabilities to match how consumers now buy cars.
And, of course, not forgetting brands that are changing their business model and going direct to consumer to evolve their online proposition. Summit is helping brands like Reckitt Benckiser to deliver a direct-to-consumer model, which other healthcare, vitamin, and powerhouse pharma brands will attempt to replicate as they mirror the shift to online.
This content was originally published in RetailTechNews.