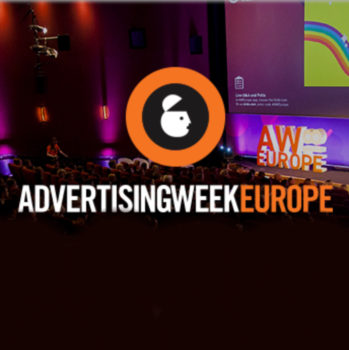 With Advertising Week Europe 2018 leaving a lot of talking points for the industry to think about, ExchangeWire took the opportunity to ask attendants Media iQ, Mindshare, Tug, and Impact for their take on themes and trends of AWE 2018. Among the key takeaways from the event were insights into programmatic, and how we need to tackle the diversity issue, combining creativity and data, GDPR and transparency.
A Need for Agility
"At this year's AdWeek Europe, there were a number of interesting debates around the relationships between brands, agencies, and publishers. I joined one that looked at how this ecosystem is set to evolve in the years to come and how agencies must be agile to adapt to brands' ever-changing needs. 
"For example, when it comes to programmatic, because there is such a wide spectrum of needs, some organisations are bringing those skills in-house, meaning agencies are having to adapt to become more consultative in their approach. On the other hand, some brands are still at a nascent stage in terms of their programmatic knowledge and skills, so the focus for an agency partner is on educating and helping them build this capability, on top of supporting with day-to-day planning and buying. From experience, there is no cookie-cutter approach when it comes to the agency-service model. Agencies need to flex in either direction to help brands achieve their business objectives and strengthen awareness of how programmatic can be used effectively.
"Another much-discussed theme at AWE was the blending of creativity and technology. In my opinion, the industry has placed too much emphasis on technology as the end goal, when in fact it's just the vehicle. I'm hoping this year the industry will recognise the importance of joining the dots between creativity and technology to create advertising experiences that are engaging for consumers. By evolving our services and our way of thinking, we can develop a new age of creativity that is enabled by tech, rather than limited by it."
Ruth Zohrer, Head of Connections Planning, Mindshare UK
Initiatives Towards Diversity
"At Adweek Europe this year, I was on the 'Dialling up Diversity' panel presented by the IPA and Media iQ. A key discussion point during the panel looked at the practical steps businesses can take to ensure adequate recruitment and promotion of diverse colleagues. There were three key points I took away from the panel that I think will effectively help drive recruitment and promotion of diverse colleagues.  
"The first of these is to understand that a business cannot own diversity, but rather it must be part of your culture and strategy. One way of achieving this is to encourage senior members to mentor junior members and guide them forwards in their career. Pairing people from different backgrounds will help to achieve a diverse workforce, power collaborative working, and breakdown silos and glass ceilings.
"Secondly, we discussed how leadership teams should not push down a diversity agenda to their people if they want it to be successful. A business needs people to believe in what it is trying to promote and not see it as a box ticking exercise to try and meet quotas. Some businesses have created a development board to look after the agency's social aspect and culture, helping to define the diversity agenda that is needed to help it grow. At Media iQ, we have a network called 'WiQ', with a goal of educating and advocating gender equality and greater female representation in ad tech, media, and Media iQ, through building a community who stands for a more diverse and inclusive industry. This was started by two of our staff members from London and is now a global brand, created by the people and our business and supported by the senior leadership team, not the other way around. Businesses should encourage their employees to come and challenge their leadership teams if they feel there is an issue on diversity that should be addressed.
"The third point that resonated with me personally is the power of carrying out unconscious bias training for everyone at your company (especially at senior levels). This can create a common language and purpose, as well as ensuring that senior members are speaking out for diversity. This is not simply from a moral perspective, but also a business imperative. So much evidence points to businesses with more diverse workforces and leadership teams as performing better than those that do not. In times of increased technological, social, and political changes, ignoring the competitive advantage of diversity is not a choice anyone can afford."
Evangelos Sideras, Joint Managing Director, UK, Media iQ
Melding Data & Creative
"AdWeek Europe is a great opportunity to hear different people and see what's going on within our industry. My favourite session came from Axe, the men's grooming brand, talking about changes in masculinity amongst teenagers. Different generations of teenagers change drastically, and it was fascinating to hear how big brands deal with this across the world.
"Aside from the sessions, there was one key insight that I took from AdWeek Europe. Whilst I've seen much that has changed in the last 25 years, since I began my career in advertising, it's hard to believe that we are still talking about digital being the 'disruptor.' But we are. There is a lot of talk on both the power of creativity and the value in data, but as an industry, we often do not help ourselves when it comes to joining up the two. It's ironic that an industry so proud of its creativity and innovation can itself be so very conservative and resistant to change.
"For the industry to get the most from its creatives and data specialists, we need to get each side more interested and engaged in what the other does. We must foster a change in our culture, where data people have more creative involvement and with creatives who actually want to look at the data regularly, see how their ad works, and adapt their ideas accordingly."
Dan Thwaites, Chief Strategy Officer, Tug
A Mood of Optimism
"Last year's AdWeek Europe was around a very negative and defensive standpoint, with themes on transparency and brand safety following a difficult time for the industry. The 2018 AdWeek, however, took a much more positive spin. I saw a lot of innovation, tech, AI, and machine learning that all aimed to help advertisers, rather than hinder. There was a buzz of excitement around technology that tackled these industry issues and it's clearly moving in the right direction.  
"It was a shame that the Cambridge Analytica/Facebook scandal fell during a week when we were celebrating advertising and how far we've come. It highlighted that we must be transparent and that we do need tighter regulations – although we might not want it. The theme of data security and the duopoly stood out during the week and a lot can be learnt from Facebook and Cambridge Analytica's mistakes.
"Aside from this, it was great to see GDPR being a big topic, as there's certainly education needed across the board. Measurement, trust, transparency, and performance also had the limelight. This AdWeek Europe certainly drew the right crowd and I was pleased to be a part of another successful year."
Julia Smith, Director of Communications, Impact