How Programmatic In-Housing Is Bringing Tech & Agencies to The Top Table
by Lindsay Rowntree on 30th Apr 2018 in News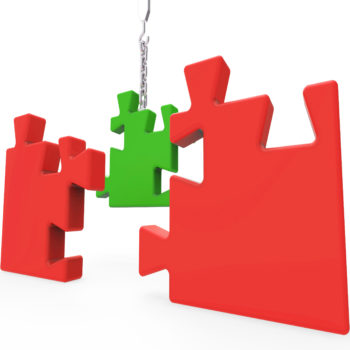 In-housing has long been a hot topic of debate in our industry. And last year's WFA report threw the topic further into the spotlight, as it was revealed that a fifth of brands had decided to employ an in-house programmatic specialist in the previous 12 months. More recently, an Adobe report found that nearly 62% of European brands are planning to take more programmatic in-house by 2022. Writing exclusively for ExchangeWire, Ilona Lubojemska, director client services, The Trade Desk, asks why it continues to be such an industry topic.
Every month, more and more marketing budget goes directly into digital advertising. The latest research from the WFA and Dataxu revealed that programmatic is set to account for 28% of all digital ad spend in 2017/18 – soaring from just 17% over the previous year. And the more cash that goes into digital advertising, the more relevant it becomes for the CMO – and, in fact, the entire c-suite team. So, really, it's no surprise that brands are upping their in-house game.
The reality of in-housing
But, while the proposition of an in-house team may seem feasible and appealing, in reality, very few brands are actually executing their own ad campaigns – and these brands will have media spends in the billions. Even with a full in-house team, it's almost impossible to rival an agency's specialist knowledge and ability to achieve economies of scale.
So, what's really happening? Brands are doing their homework. Like everything else a brand invests in, they want to understand what programmatic means, how it works, and what they're spending their cash on. By sharpening up their in-house expertise, brands are better placed to navigate the supply chain, join negotiations with top publishers, and get under the skin of their own data. After all, the beauty of programmatic is that it's not just about buying media; it's about gathering the crucial audience insights to inform truly successful advertising – and also help product managers develop their offering.
The reality for agencies is that their specialist knowledge is becoming ever more valuable. The relationship between brand and agency is becoming ever-tighter, and transforming into a partnership – rather than a service – in which the agency is now involved in the most strategic conversations right at the top.
The future advertiser's skillset
Inevitably, as a result of brands bringing more programmatic expertise in house, skill sets will start to shift. And it's already happening.
One of the questions constantly on the lips of industry commentators is: what does the role of the CMO look like today? The answer is that CMOs are becoming far more nerdy. Thanks to the additional money going into programmatic – and, therefore, more expertise coming in-house – data and technology are now integral parts of their job. Tasks previously deemed within the realm of the CTO now land squarely in the lap of the CMO. But, ultimately, programmatic is still marketing. It's still about sharing the right messages, with the right people, at the right time.
Meanwhile, procurement managers are increasingly coming from digital or agency backgrounds. Before, procurement conversations were totally based on price – but now, there's much more understanding of the value of digital advertising and agency partners, particularly as they take on this more consultative role.
Tech platforms get the top table invitation
The final shift comes for us technology platforms. As brands become more knowledgeable and agencies more consultative, tech partners are increasingly taking a seat at the top table alongside them. While the war for transparency rages on, brands are keen to gain all clarity and control of their media spend. And as brands become smarter about programmatic through their new in-house expertise, the more they will understand that tech platforms form an integral part of the ad supply chain and invite them to join the conversation.
Few topics have generated sustained media attention quite like programmatic in-housing. But it's not something to be scared of – in fact, it's something to embrace. It's a testament to how much our programmatic industry is growing, and how it is being taken more seriously by the top dogs at the biggest brands. And, as brands become smarter, agencies become more consultative. As tech partners join the conversation, this multifaceted partnership will generate the greatest advertising results – after all, three heads are far better than one.
AdvertiserAgencyDemand SideIndustry Infrastructure