How to Win the On-the-Go Consumer with Data
by Hugh Williams on 15th May 2018 in News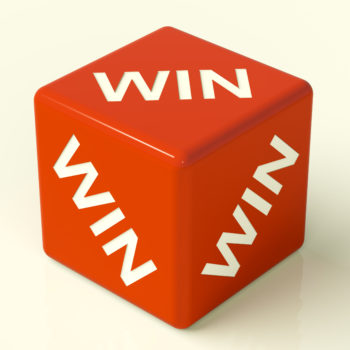 Today's tech-savvy consumers are on the move; and if you want your brand to succeed, you need to keep moving with them. In this piece for RetailTechNews, Smriti Kataria, director for research and marketing, Near, explains how retailers and brands need to be optimising their data strategy to win the evolving consumer. 
It makes no difference whether you have an offline or online presence, or both, you need to provide easy access to your products. With e-commerce on the rise, and revolutionary new shopping experiences such as Amazon Go shaking things up, offline retailers are facing a bigger challenge than ever before. It is no longer enough to splash 'sale' posters across your windows or hand out flyers outside your store. You need to be proactive in your marketing approach in order to drive walk-ins and keep your brand top-of-mind with your consumers.
Being where the customers are is vital for retailers. The on-the-go consumer is not just on-the-go in the physical sense, but in a behavioral sense too. Their habits are being influenced by a constant and steady stream of personalised offers and recommendations, and they are only a click away from making a purchase.
Customer data for the win
Here are three ways that data, especially customer data, can help you win:
1. A rich understanding of the on-the-go consumer
Consumer data collected over various channels, including your website, social media channels, in-store, and mailing list subscriptions, can show you a lot about what makes your customers tick, where and how they shop, the times they shop, where they work, and the products they are buying and are most likely to buy in future. This data can give you a unified and accurate view of consumption and browsing patterns and show you what channels will give you the best bang for your marketing buck.
If you are able to enrich your first-party data with third-party data sources, you'll understand your customers at a much deeper level. Respecting privacy norms is extremely important while doing this, so you need to work with platforms that are compliant with the local laws.
2. Create the best retail merchandising strategy
Using data and analytics can help you not just improve your in-store merchandising, but also help you make your staffing efficient and get complete visibility across every store. For example, depending on estimated traffic patterns to your store, you may want to ramp up your in store promotions or, alternatively, reduce staff numbers in those stores.
Data is also a source of rich real-time competitor intelligence. You can have access to actionable information such as: Is your target audience frequenting competitors' stores in the area? How long do they shop there? How far do they travel to reach your stores vs competitor stores? For example, Marks & Spencer can get granular insights about its own and competitors' audience and plan when and where to run their marketing campaigns for maximum effect, especially during the holiday season.
3. Personalise your message and marketing
We all like to feel special. Personalisation is a great way to resonate with your target audience. Whether you are using first names on marketing emails, using past purchases to define future marketing campaigns, or stocking products based on the demographics in that region, this personal touch is expected by consumers today. And guess what? The only way you can personalise your message is through careful analysis and use of data.
Leveraging location data helped Virgin Active fine-tune its targeting strategy by reaching out to the right set of consumers. As a result, it saw a 70% uplift in walk-ins during the first phase, which increased to 82% in the second phase of the campaign.
Making a meaningful connection with on-the-go consumers can be a challenge; and this is especially true if you attempt to market to them blind. It is the data collected in real time, and over a period of time, that can help you address the needs of your customers with precision – and keep them visiting you in-store and online. This level of visibility and granularity can only be achieved with the right data platform. The right platform can help you make sense of and use the massive volumes of consumer data available – and bring you closer to your customers than ever before.This content was originally published in RetailTechNews.