Independent Publishers: Overcoming Challenges of Focusing on Content & Monetisation
by Lindsay Rowntree on 6th Sep 2018 in News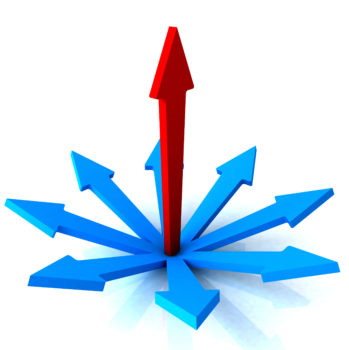 It's tough being a publisher. Challenges around quality, transparency, and monetisation, to name but a few, mean that publishers have a lot to deal with. ExchangeWire speaks with Pressian Karakostov, CEO, PubGalaxy about some of these challenges, and how the industry is working to overcome them.
ExchangeWire: PubGalaxy started life as a publisher before creating its own solution, which puts you in the unique position of seeing the industry from both sides. How does this enhance your offering?
Pressian Karakostov: PubGalaxy holds a fortunate position because, while we are a publisher, we also offer a publisher monetisation solution, meaning that we can empathise with industry peers on both sides of the publishing fence. PubGalaxy is unique in that we really feel publishers' pain points and developed our platform as a means of solving these.
The last few years have brought an increase in the number of smaller independent publishers. The major struggle these publishers face is finding the time and resources to generate great content while effectively monetising. Development of high-quality content drives site traffic; but it is futile without the appropriate monetisation solutions in place. Equally, there is no bottom line in having a great monetisation strategy if nobody is visiting the site.
What are the biggest challenges currently facing publishers, and how is PubGalaxy helping to solve these?
Without the luxury of ample staff resources to resolve issues, it is difficult for independent publishers to focus efforts on both content and monetisation. PubGalaxy's offering takes control of monetisation for publishers – handling all the complexities that come with maximising yield, such as utilising new technologies and attracting the best mix of advertising demand. Our aim is to free up publishers' time to work on what they do best, producing great content.
Monetisation issues aside, we operate in a complex, fragmented, and rapidly changing ecosystem; it is an on-going challenge to keep up with the increasing complexity of the industry. Given the recent implementation of the EU's General Data Protection Regulation (GDPR), not only are publishers navigating a new data landscape – to remain compliant and avoid penal fines – but still managing the challenges presented by other issues, including ad blocking and header bidding, all without compromising customer experience.
We draw on almost 20 years of practical knowledge in digital publishing and advertising to provide online publishers with the ultimate strategy to navigate obstacles, as well as offering support in execution of that strategy.
Facebook has made a lot of changes to its news feed recently – what impact has this had on publishers?
There has been uproar in the media regarding Facebook's decision to ­award higher priority to personal over sponsored content. While most argue this is detrimental to advertisers and publishers, I believe it presents a positive opportunity for the industry.
The fewer advertisements featuring on users' news feeds, the more relevant and engaging adverts need to be to gain traction. Essentially, this move is going to force companies to produce less content and focus on ad quality. This might end in a positive result for publishers. While there may be less inventory being purchased, rates are likely to increase in line with supply and demand.
At PubGalaxy, we are not intimidated by Facebook's dominance in the marketplace, though it is difficult to predict how its continuing and increasing monopoly will impact publishers. An immediate effect we expect to see is the polarisation of Facebook's user base, which will create a ripple effect in the industry.
We strongly feel that businesses should remain open-minded to ensure they continuously evolve; the entire exchange is ever-changing and so companies should be aware of trialling different strategies to find out what works, and what doesn't.
Header bidding and its benefits and drawbacks have been well documented in the press. How do you see this technology evolving?
The evolution of header bidding into server-to-server has reduced latency issues and increased publisher yields by enabling more bids to be collected simultaneously. However, it's not without its drawbacks, namely that it requires multiple complex ID synchs, which can each result in cookie loss. The industry is in the process of ironing these issues out; but in the meantime many publishers will continue to adopt a hybrid approach to header bidding, which combines traditional with server-to-server.
In the not-too-distant future, however, we will see server-to-server come of age to guarantee maximum efficiency and revenue for each bid, and ensure publishers have complete control over the entire process. 
Have you seen any interesting changes in the market since the introduction of ads.txt?
Ads.txt is now widely accepted by publishers, especially with monetisation platforms still at risk of buying inventory from unauthorised servers.
We have observed increasing numbers of partners enforcing ads.txt as a mandatory requirement and refusing to work with publishers who do not have a correct version of the file in place; this guarantees generation of higher revenue through greater competition for inventory. Overall, its implementation has been positive – our own research has found that customers who successfully implemented ads.txt have witnessed an average inflation of 8.3% for revenue-per-mille (RPMs).
For all its benefits, there are drawbacks to using ads.txt, however. It isn't foolproof in its ability to protect against fraud – unscrupulous sellers are finding their way onto files and although it can minimise the likelihood of domain spoofing, it doesn't have the ability to catch other fraudulent activities, such as repackaging display inventory as video or native. Plus the human element creates huge room for error through misspelling and failure to keep lists regularly updated.
What impact do you think the GDPR will have on the industry?
While privacy policies and Consent Management Platforms (CMPs) are being updated, the industry appears to be split over GDPR's requirements, and confusion still abounds. It has forced some publishers to stop programmatic ad serving in the EEA altogether.
The need for a unified approach is particularly urgent where consent frameworks are concerned. Prior to GDPR implementation, it was indicated that the IAB would allow for CMPs and ad-tech providers to have a straightforward way of handling GDPR's impact. However, lack of participation from Google, and the late actions of other partners, have delayed progress.
The strongest concerns regarding GDPR's impact were around the short- to mid-term impact on programmatic ad spend, both in the EEA and the rest of the world. However, despite their aversion to potential scandal, advertisers worldwide have not changed their short-term strategies significantly. On the contrary, inventory in tier-one markets outside of the EEA has increased in value, leading to greater levels of ad spend over the past 18 months.
Ads.txtGDPRMonetisationPublisher