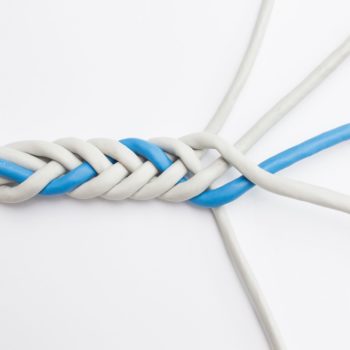 Today (10 September) Oath, a subsidiary of Verizon, has announced the launch of Oath Ad Platforms, its simplified suite of intelligent advertising and publishing solutions globally. ExchangeWire spoke with Simon Halstead, head of open demand international; Lewis Sherlock, head of demand platforms EMEA; and Mick Loizou Michail, director of product marketing and demand strategy at Oath, about the new platform, and what it means for both marketers and publishers.
"Oath is a business that's come together in the past year", explained Simon Halstead, "with a number of brands already existing within that business. Oath Ad Platforms is a simplification and consolidation of those offerings."
"It's a big milestone for us", continued Halstead. "As a company that grew through acquisition, it's a significant amount of work to bring those platforms together. This unified platform has been in the works for 12 months, but we're now in a position where we have a really effective suite of solutions."
The brands, which previously existed under the Oath umbrella, like Brightroll, ONE by AOL, and Yahoo Gemini, will cease to exist as individual brand names. Instead, the best assets from each are being combined into a clean and effective platform. "Some of those legacy brand names, that have been in market for many years, just don't fit into an Oath narrative", Halstead told ExchangeWire. "We absolutely want to make certain that it's easy for people to understand what Oath is and how to work with us", he added.
The launch comes at a time of increased consolidation in the ad tech industry, as well as a simplification of products and services. Back in June, Google removed its DoubleClick brand name across its suite of advertiser and publisher tools, a name the company kept since it acquired DoubleClick back in 2007. Only last week, Amazon followed suit, renaming its suite of marketing products under its new ad offering, 'Amazon Advertising'.
Of the growing consolidation trend, Halstead said: "There is a desire in the industry for simplification and increased innovation. We're seeing this across the whole industry." He added that the simplification helps Oath, on both the advertiser and the publisher side, to drive innovation forward and have clearly defined and simplified points of access. There is a value to everybody in the industry of removing the confusion that exists.
Marketer solutions
Oath Ad Platforms for Marketers will be powered by a DSP, native and search marketplace, and exchanges. Lewis Sherlock said that when Oath came together 12 months ago, the platform had five DSPs sitting under it, each with their own set of strengths and, knowing the confusion and inefficiencies that came with that, they laid out a clear vision.
The new DSP will connect over 40 exchanges, as well as offer access to brand-safe inventory across AOL, Yahoo, MSN, and Oath's other owned and operated properties. AdLearn, Oath's machine-learning optimisation engine, has been built into Oath's unified DSP, and has achieved very strong performance results in recent campaign tests, including a 48% conversion uplift.
According to Sherlock, there were some key elements Oath's customers wanted to see simplified: "Access to our native marketplace, the former Gemini brand, is now exclusive in the unified DSP, as well as access to programmatic guaranteed. Our customers really wanted to see that come together, as previously they had different access points."
Sherlock added that the wealth of data, previously sitting under Yahoo, is available within the new platform, as well as a new identity graph. In addition to display and video inventory, advertisers will also be able to target native and connected TV through the DSP to enhance their media strategies. This combines with market-leading brand safety and fraud protection tools, which have been built into the platform.
"All of these things have come to life in one DSP", said Sherlock. "It's a big message to the market."
Publisher solutions
Oath Ad Platforms for Publishers is a comprehensive solution, with a focus on omnichannel, video and broadcast publishers, and app developers in alignment with its Flurry offering.
According to Halstead, the vision was for an effective and consolidated monetisation platform, that will enable publishers to monetise their own content and drive demand around it. "The platform will provide the control publishers need in an increasingly complex world, with the need for fraud protection and guarantees of GDPR solutions deployed in market, as well as the need to syndicate and distribute their own video", he said. "We're about combining our own inventory via those sources."
Mick Loizou Michail said: "Through our publisher tools we allow publishers access to over 70 DSPs to help them monetise their supply. One of those is Oath's own DSP, which is going to have unique demand, which may also come from our own content-creation hub, RYOT Studio. We're offering the best of both worlds: easy access to available demand in the open marketplace, as well as a unique subset of demand that has been produced by our team of content creators."
When asked whether the launch of the unified platform will cause people to label Oath as a 'walled garden', Halstead was firm in his response: "They absolutely shouldn't. This isn't a walled garden approach. This is about creating a consolidated, unified platform for a marketer to be able to leverage all of the assets and value of both. We continue to be a set of publisher tools, that we use as a publisher, and that we pass to other publishers to access and deliver value and monetisation."
Halstead added: "We're really proud of where we are. It's very much about leveraging the vision of Oath and all of the strong assets that Oath, as a player, brings to market: the strengths of our individual brands, as publishers, but also the strengths of our audiences, for customers to leverage.
Ad TechAdvertiserIndustry InfrastructurePublisher