Don't Suffer from FOMO: How Advertisers & Publishers Can Do More with Data
by Romany Reagan on 24th Oct 2018 in News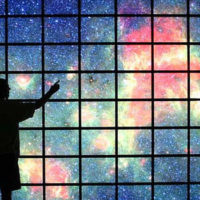 In economics, markets need symmetry. If one side of the equation fails to thrive, the entire market will be at risk. In the mobile in-app advertising ecosystem, we need profitable publishers. If too many in-app publishers were to fail, advertisers will lose a critical channel they rely on to reach and engage their audiences. In this piece for ExchangeWire, Alon Golan (pictured below), head of product marketing, Fyber, explains that when publishers know more about their users – and are in a position to curate audience packages for buyers – the buyers themselves will reap significant benefits.
At present, we see a rather alarming asymmetry between the buy side and the sell side in the use of data for the purposes of transacting inventory. Buyers bring to the table a wealth of data about the users behind each impression. Thanks to their direct partnerships with third-party data providers, the data partnerships of the DMPs they use to execute campaigns, and their own first-party CRM data, buyers know the age, gender, income level, brand affinity, location, purchase history, and even behavioural patterns of the publisher's users. Need to target high-income mums with a taste for fashion who've visited your site in the past two weeks? No problem! The combined insights allow buyers to target their exact audience, driving significant value from their media spend.
Sellers, meanwhile, don't bring all of the insights and data they have available about their own audiences. Their users may be incredibly valuable to a buyer; but unless they build richly nuanced profiles of their audiences, they won't reap the true value of their inventory. For instance, publishers simply sell their inventory based on two data points: ad placement and geography of users. But they have other valuable data available, such as insights for user engagement and devices, and there are plenty of ways for publishers to get demographic and behavioural data as well.
Another issue is buyers update their targeting criteria in near real time based on the channels, demographics, and behaviours that deliver the best results. This contrasts with publishers, who can tweak their waterfall floor price once or twice a day, per country or placement, but only if they have an ad ops team the size of a small army. This further limits the publisher's ability to sell inventory based on its true value, as driven by the audiences behind their impression and its value to the buyers.
But the publisher's lack of deep knowledge about their audiences is just one cause of the asymmetry. Another is the persistent attitude that data shouldn't be shared with the publisher. Consider, for example, the following questions an exchange received from a major buyer:
Do you use buyer data for any reason? If so, please specify in detail your various reasons.

What bid response information do you pass to the Publisher?

Do you disclose the creative landing page URL, creative image, or ad tag to the Publisher?

In addition to your UI, do you provide other reporting to publishers, such as log files with advertiser/bidding activity or other custom reports? If so, please provide a report example with at least ten lines of sample data.

Do you have plans to change the granularity of Publisher reporting in the future?

What is your retention period for advertiser bid response data?
The buyer clearly wanted to ensure data isn't shared with publisher that sold inventory via the exchange. When brands negotiate a deal with an ad network, do they ask a similar set of questions? They don't actually. They have the luxury of providing, say, a range of GPS coordinates, and requesting the age and gender and various first-party datasets.
There are those who will say that money talks; and since it's the buy-side who pays, it's the buy-side that gets to set the terms. But the impact of data on the value of inventory is very real. If the data asymmetry between the buy side and sell side continues, it could put the market at risk, since the laws of economics state that parity is critical for markets to function properly. Publishers should be paid based on the value of their inventory to buyers, and they need the data insights to understand what that value is.
Additionally, greater data collaboration leads to better outcomes for all. Consider the questions above, and the extent to which the DSP sought to keep vital campaign data away from publishers. The reality is, when advertisers share data with publishers, those publishers are in a much better position to help advertisers obtain their campaign goals.
As an industry, we should make it our goal to empower equal data usage between publishers and buyers, and we should accept that publishers have the right to use data on the same level as buyers do. Publishers doors are kept open by monetising their audiences. To drive revenue, publishers need to move away from driving value from ad placements and location, and focus on building premium audiences based on a variety of datasets, including third-party data. This is what will ultimately help them grow their revenue while helping brands make the most of their ad spend. Of course, they need to lean on their tech-stack partners to open the door to the kind of innovation that will enable this future. I can't say this enough: when publishers know more about their users and are in a position to curate audience packages for buyers, the buyers themselves will reap significant benefits. Consider that they'll no longer need to bear the cost of sifting through high volumes of users to find the ones they want. So, what's good for the goose is good for the gander.
AdvertiserAudienceDataPublisher