DAX Publishes Annual 'The Rise of Digital Audio Advertising' Report; AOP Sees Boost in Publisher Confidence Despite Revenue Decline in Q1
by Mathew Broughton on 5th Jul 2019 in News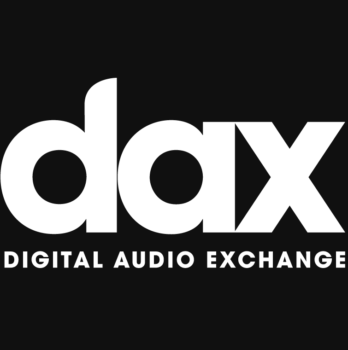 In this weekly segment, ExchangeWire sums up key industry updates on ad tech from around the European region – in this edition: DAX publishes The Rise of Digital Audio Advertising report; AOP sees boost in publisher confidence despite revenue decline in Q1; RhythmOne launches its programmatic platform in Europe; Channel Factory expands across Nordics, Poland and UK; and Contentsquare acquires Clicktale.
DAX publishes annual 'The Rise of Digital Audio Advertising' report
DAX, the digital audio exchange created by Global, has today released findings which reveal that investment across digital audio is set to grow significantly in the next 12 months and beyond.
DAX's annual report, The Rise of Digital Audio Advertising, explores advertiser and media agency views on digital audio in 2019, as well as their expectations for the future. Research firm MTM surveyed and interviewed 215 senior and mid-level executives at leading media agencies, and UK brand owners.
The report revealed that interest among advertisers in digital audio is stronger than ever. Seventy-eight per cent of UK advertisers say that they will increase spend across music and digital radio, while 75% said that they will increase investment in podcasts, in the next 12 months alone.
The report revealed growing confidence in digital audio as a powerful advertising tool. 86% of advertising agency executives and 66% of brands said that they now see digital audio as a key part of media strategies. With listening figures growing consistently across all formats, and proliferation of quality audio publishers and platforms available, advertisers also reported increasing numbers of stand-alone digital audio campaigns.
Ollie Deane, Director of Commercial Digital at Global, said: "The findings in this year's report show an extremely positive outlook for digital audio advertising, with 85% of advertisers planning to invest further in digital audio over the next twelve months. The ability to target a listener at the right time, in the right place and in the right context, has always been and continues to be our focus at DAX. Now, the value proposition and opportunities in digital audio are clearer, so too is the prominence of digital audio in advertisers' media strategies. As new technologies continue to emerge and we see campaigns tailored to listeners in connected cars, cross platform attribution and improved measurement tools will be essential for driving the industry forward."
AOP sees boost in publisher confidence despite revenue decline in Q1

Digital publishing revenues declined by 11.2% in Q1 2019 compared to Q1 2018, but publisher confidence rose, according to the latest Digital Publishers Revenue Index (DPRI), a quarterly report on UK publishing from the Association for Online Publishing (AOP) and Deloitte.
The report shows that digital publisher revenues decreased by 1.2% on a 12-month rolling basis to March 2019. Proportionally, the largest drop in revenue came from video, which fell by 10%, followed by sponsorship (6%) and display advertising (1%). Subscription revenues saw an increase of 4% during the same period.
Despite the overall reduction in revenue, AOP board member confidence on financial prospects for their company increased by a significant 56% in Q1 2019 compared to the previous quarter. For the industry overall, confidence increased by 33%. The low levels of AOP board member confidence in Q4 2018 preceded the decreased revenues in Q1 2019, and so it will be telling to see whether revenues rebound in Q2 2019.
B2C publishers experienced the largest decline in revenues in Q1 2019, with a 14.4% decrease compared to the same quarter in 2018. This included decreases in revenues from display (-17%), video (-48%), and sponsorship (-19%). In the same period, subscription revenue continued to increase, growing by 19%. B2B publishers fared better in Q1 2019, with an 8.8% increase in revenue compared to the same quarter in 2018, driven largely by sponsorship, which increased by 85%.
The DPRI report also signalled the continual shift to multi-device campaigns in Q1 2019 compared to Q1 2018, with a rise in multi-platform revenue, which increased by 120% from £45.8m to £100.8m. Across the same period, revenue from mobile-only and desktop-only campaigns dropped by 45% and 82% respectively.
Overall, the last 12 months have seen significant changes in how AOP members are prioritising future growth, with 67% suggesting the introduction of new products and services or expansion is a priority strategy. Non-advertising revenue growth is still a high priority for 78% of AOP members.
Richard Reeves, Managing Director, AOP, commented: "The last year has undeniably brought uncertainty to the industry, as we wait to see the full implications Brexit may bring. The coming months are going to be challenging for digital publishers, but it is encouraging to see optimism has increased so significantly after a tough first quarter and we hope this will be mirrored by an increase in revenue in the next DRPI report."
RhythmOne launches its programmatic platform in Europe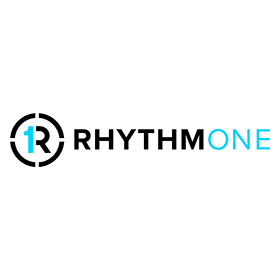 RhythmOne, a Tremor International company, has announced the formal launch of its programmatic advertising platform in Europe. With strong publisher relationships offering direct access to premium and diverse multiscreen supply, and connections to a number of the world's major Demand Side Platforms (DSPs), the RhythmOne Programmatic Platform is among the world's largest brand-safe programmatic platforms. It offers technological efficiency to help effectively connect buyers to sellers and engage consumers on formats spanning video and connected TV (CTV), in-app, and display.
The RhythmOne Programmatic Platform reaches 334.3 million uniques globally, according to Quantcast Measure figures from May 2019, offering European advertisers and publishers advertising solutions via access to proprietary data solutions, unique features, and strategic partnerships, helping to provide faster transactions for advertisers, lower latency for publishers, and a better user experience for consumers. The April 2019 acquisition of RhythmOne by Tremor International (AIM: TRMR) has laid the groundwork for further expansion initiatives and enhancements to the platform, including direct connections to Tremor Video's premium demand and capitalising on large international footprint of the enlarged group.
With brand safety at the heart of its offering – supported by RhythmGuard, the company's proprietary brand safety technology – and consistent top-tier ratings in the Pixalate Global Seller Trust Index, the RhythmOne Programmatic Platform helps deliver high-quality solutions with large scale. It is aligned with the RhythmOne Data Management Platform (DMP), which builds proprietary audience segments and enables the business to offer unique audience segmentation to DSPs, help drive incremental demand to supply partners, and differentiate its supply to demand partners.
Jorg Nowak, Chief Revenue Officer for the international markets at RhythmOne, stated: "Our platform marries state-of-the-art publisher products with a complete demand stack, working seamlessly across channels, and simplifying the process by eliminating the need for our clients to work with multiple partners. We're delighted to be launching RhythmOne Programmatic Platform across Europe, enriching the ecosystem and providing a top-quality option for both publishers and demand side partners."
Channel Factory expands across Nordics, Poland and UK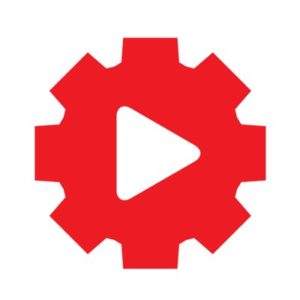 Channel Factory, the world leader in YouTube brand suitability and ad performance, today announced the opening of multiple European offices to extend its global footprint. The company has also announced that Maria Cadbury, Robert Bjork. Tomasz Teodorczyk and Julia Smith will be joining the European leadership team. With these strategic hires, Channel Factory continues to broaden the team and further expand operations across their European business. With this new expansion, Channel Factory will now be present in Sweden, Denmark, Finland, Spain, France, Italy, Poland, Germany, UK and Norway; providing digital marketers with brand safe inventory across YouTube and the top 100 brand suitability channels.
Channel Factory works with brands such as Pizza Hut, Sony Universal, Kraft Heinz and Nivea. The expansion of the team and the company is in response to the significant increase in demand by advertisers to be able to maximise brand safety, brand suitability and performance across their YouTube advertising deployments and, more specifically work within their respective regional markets to curate specific, locally customised and brand suitable ad environments.
Mattias Spetz, Channel Factory, Managing Director, EU said: "The appointment of Maria, Robert, Tomasz, and Julia, demonstrates our commitment to servicing brands and publishers across Europe. We are delivering localised support across Europe and building teams with local language, knowledge and relationships. We are unique in our approach to deliver a truly localised offering which is vital to the success of our performance-maximised campaigns."
Contentsquare acquires Clicktale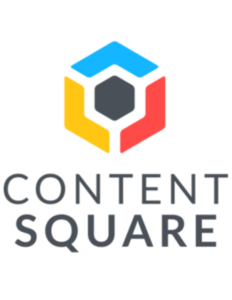 Contentsquare, a leading digital experience insights platform used by UK retail brands like Dreams, Clarks and Moss Bros, has acquired Israel-based experience analytics company Clicktale, which has clients such as Dell, RBS and T-Mobile.
The combined entity serves 600 enterprise clients around the world, including 30% of the Fortune Global 100, showing strong market presence in the US, Europe and Asia, and a global community of 12,000 users comprised of analytics, e-commerce, e-merchandising, content, marketing, UX and IT professionals. Just last week, Contentsquare announced the acquisition of Pricing Assistant, an innovative pricing optimisation and merchandising solution, making this the company's second acquisition.
Contentsquare and Clicktale both go beyond traditional web analytics and heatmaps to give e-commerce and digital teams a granular understanding of customer behaviour on their web, mobile site and app. They collectively analyse nine trillion digital interactions every day to provide ready-to-use KPIs, benchmarks and recommendations many prestigious brands rely on to improve their digital conversions, revenue and loyalty. Together, Contentsquare and Clicktale provide the richest set of behavioural data, solutions and innovations to empower companies to understand how their digital experiences perform and prioritise the improvements that matter most.
"The combination of Clicktale and Contentsquare heralds an unprecedented goldmine of digital data that enables companies to interpret and predict the impact of any digital element, which includes user experience, content, price, reviews and product, on visitor behaviour," said Jonathan Cherki, Founder and CEO of Contentsquare.