Driving Success for Independent Ad Tech: Q&A with Amobee
by Hugh Williams on 24th Sep 2019 in News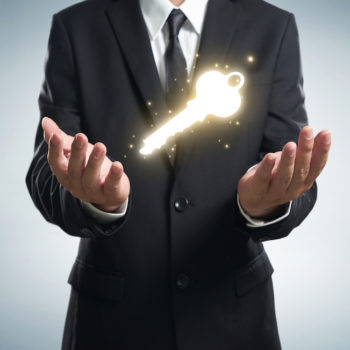 Independent ad tech is in the midst of an unprecedented time of both opportunity and challenge. While GAFA continue to take the lion's share of the market, there is undoubtedly a chance for the 20% to stamp their authority and offer marketers and publishers benefits that the larger players cannot. In this piece, ExchangeWire talks to Maria Flores Portillo, general manager, Amobee EMEA, to discuss where the opportunities lie for independent ad tech, what these businesses must be wary of, and the factors set to chance our industry's landscape. 
ExchangeWire: What do the developments in privacy regulation, such as greater GDPR fine enforcement and the ICO Update Report, alongside restrictions to cookies through ITP and the upcoming Google Privacy Tools, mean for independent ad tech providers?
Maria Flores Portillo: We firmly believe that these changes are only positive. Where the industry has gone wrong over the years is obscuring data collection methods and using data to cement marketing advantage, all at the cost of trust and transparency. GAFA had the advantage of valuable consumer data, but consumers have become savvier and more critical of consent options available to them.
With the rise of GDPR and other consumer privacy regulations, the industry is better aligned with the consumer-first world. It obligates marketers and agencies to unlock and use technology and data to embrace, enrich and (most importantly) respect the consumer.
What does this mean for independent ad tech? A great opportunity to innovate and differentiate.
Independent ad tech is making the most of our agility and thinking beyond the world of cookies that rely on poor match rates and hinder customer experiences. The industry can expect to see a proliferation of ideas, where more independent players, especially smaller niche players in the field of identity, will continue to come up with their own 'secret sauce' to differentiate from each other. At Amobee, for example, we are exploring small contextual data sets which allow for sophisticated and scalable targeting. We are confident that consent-based data will underpin marketing strategies of the future. Right now, it's an exciting time for innovative thinking where independent players are actively exploring solutions in the post-third-party cookie world.
Despite the dominance of the big tech platforms, what do independent ad tech providers offer marketers which GAFA does not?
In two words, flexibility and transparency. These are cornerstones for any marketer who is trying to find a way to differentiate their brand and invest their marketing budget in the most efficient and effective media solutions.
When we speak with senior marketers about their marketing strategies, there are some fairly common themes across their key priorities to succeed.
On the top of their priority list is their need to have a consolidated view of consumer behaviour and the ability to activate across the full funnel with greater transparency. This is simply not possible to do outside of independent ad tech, and lacking that consolidated view cripples their ability as a marketer.
The second theme is their quest for differentiation, which is hard to achieve without partnering with an independent operator. I certainly don't want to demonise walled gardens because they also serve a function. However, if marketers only play in those walls, the ability to innovate and differentiate is limited. Independent ad tech offers marketers the flexibility to play on their own brand strengths and innovate through powerful levers - from uploading their own algorithms to customising platforms for complex data strategies.
Similarly, what can independent ad tech providers offer publishers which the major platforms cannot?
The cookieless era is nearly upon us, and this is a golden opportunity for publishers to leverage their data assets and provide high-quality context and data to marketers; most are already working on this. Independent ad tech can help them regain some of the control they lost to intermediaries and become a serious content and audience contender to GAFA.
Amobee announced this year a partnership with ITV, who will be leveraging our technology to provide the market with an unparalleled proposition of addressable content of the highest possible quality. This type of approach is only possible when collaborating with a technology partner than can customise their technology to the publisher's strengths.
Finally, there is, of course, an inherent conflict of interest for those publishers who use technology from a media competitor.
What are the most significant growth opportunities for the 20% in the next three-to-five years? Likewise what challenges will be faced besides the aforementioned restrictions on third-party tracking?
The main growth opportunity will come from what we call 'convergence'. Marketers are finally shifting their strategies towards a less siloed approach and want to be able to reach consumers in a seamless manner - all the way from those emotional branding moments that TV provides to the very bottom of the funnel where someone makes a purchase in their store or their website. Independent ad tech players who can provide such an experience will tap into immense opportunities, not only in the shape of additional media budgets but also in the shape of technology development fees. Within this area, I would say D2C brands will definitely see the highest growth.
Underpinning all of this there will be of course an interesting race around identity. Short-term, we will see a lot of players emerge with their own interpretation of the cookie-less ID that rules them all, which might create temporary and unnecessary fragmentation. But I am an optimist and believe we will all find a common language to speak to each other that is way more efficient than cookies.
A second and very interesting (though perhaps only short/mid-term) growth area for independent ad tech would be the creation of a service layer for either of the two ends of the value chain. As brands and publishers rely less on agencies and revert to taking ownership and control, they will need strategic partners who can help them in that journey. Offering flexibility with service models - what Sir Martin Sorrell calls 'being the butler' - will go a long way towards winning business.
Regarding the challenges around third-party tracking, I don't think it will catch too many players off guard. But there will be a transition phase where fragmentation and poor match rates may happen, as everyone tries to figure out a new protocol to communicate between parties. It's in the industry's interest to have a common and compatible approach on identity, and I'm confident we will get there - we certainly cannot afford not to.
How is the independent ad tech landscape set to change in the coming months?
The industry is undergoing massive transformation in terms of regulation/third-party tracking, consumer behaviour and expectations. We will continue to leverage our inherent flexibility as independent players to push for innovation and adaptation, but we will need to stay laser-focused on amplifying our strengths. We see change more as an opportunity than risk, but execution will be crucial as the environment is evolving so rapidly that anyone can risk missing a train or two if too dispersed.
The other interesting aspect is that the era of thousands of new entrants and buckets of VC money is no longer here, partly due to the regulatory scrutiny on GAFA. I foresee an era of deeper partnerships and understanding between independent ad tech players, and perhaps more M&A and consolidation within the independent space. Agencies, consulting firms and media owners will continue to make moves towards technology investments as they strive to stay relevant and we may see a few brands in that mix too.