What Does the End of Cookies Mean for Digital Advertising?
by Mathew Broughton on 23rd Oct 2019 in News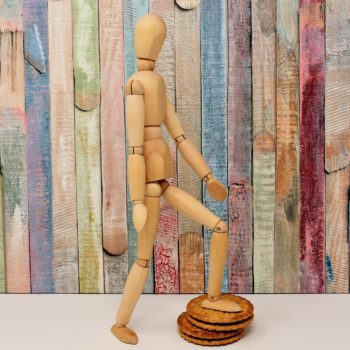 GDPR was announced in April 2016, with The Economist subsequently reporting that data is set to become more valuable than oil. Since coming into effect, it has drawn people's attention to the value of their data, as well as their right to own and protect how it's collected and used. It has also resulted in large internet browsers implementing technological changes that restrict third party cookies on their browsers; with Safari, Firefox, Explorer and Chrome having either already done so, or set to do so.
While the exact impact of this on the digital ad industry remains unclear, we do know that it will greatly alter how digital advertising currently works. ExchangeWire asked IAB UK's Display and Data Steering group for their views:
What challenges arise from the changes browsers are making to third party tracking?
Impact on monetisation and advertiser effectiveness: "Changes to third party tracking have, so far, come in a couple flavours: default blocking of third party cookies (Safari, Firefox) or user controls for electing to block or otherwise manage third party cookies (Chrome). With the former, this has the effect of preventing user ID creation and tracking, which impacts efforts to monetise the open web via advertising. In the latter, ad tech can still generally operate, however, each individual user has more control than previously, which is a very good thing. User level controls for how data is used and shared are proper and necessary; cutting off advertising's effectiveness is perhaps too aggressive."
Stephen Wing, managing director UK and Nordics, Rubicon
Publishers unable to personalise content for nearly half their audience:"Since Apple and Firefox made changes to their browsers, 40% of all third party cookies have been wiped out. In the programmatic ecosystem, this means publishers are unable to personalise content or serve targeted advertising – their most profitable revenue stream – for almost half their audience.
"This is also a no-targeting zone for buyers (advertisers and agencies). For example, if an impression is available to buy on a Safari browser there is no way to attach data to it using third party cookies. This causes havoc with attribution; if you don't know which impression had an impact, why would you buy? This kind of issue has resulted in impressions being undervalued and sometimes totally disregarded!"
Amit Kotecha, marketing director, Permutive
How do you think the industry is going to adapt and evolve to these changes?
Unclear how long third-party cookies will last: "It remains to be seen exactly what the Chrome privacy updates will mean for the market but the measures that Google take are unlikely to be anywhere near the severity of ITP on Safari and ETP on Firefox. If that's the case, the third-party cookies will continue to serve a purpose but, with the ICO pushing for change, it's unclear how long that will last. In the short-term, buyers are adapting their strategies to avoid Safari for performance buys and are focusing on brand driven activation tactics such as contextual targeting, where robust measurement and behavioural targeting cannot be achieved. As a sole strategy, many brands will see context as a major step backwards. The challenge for the market will be to redefine how we use context signals in a more sophisticated way than those seen in years gone by – a challenge that I believe the agencies will need to take the lead on if we are to sustain a diverse industry."
Matt Morgan, managing partner, Amplifi
Common solutions need consumer-centric thought and device makers at the table: "Consumers need to be put first in the design of a common solution. As technology platform and facilitators of digital advertising transactions, we have a responsibility to contribute to a healthier ecosystem built on best practices and trusted, secure user experiences.
"We can expect to see new industry consortiums and data practices that aim to create more controllable IDs and transparent solutions. However, any ID solution or consortium that doesn't have device makers at the table is subject to the device makers final decision."
Daniel Clayman, VP Northern Europe, Xandr
What do you think the future of cookies and tracking looks like?
Marketing has been disrupted and it's not going back: "From our vantage point, marketers aren't going to revert back to contextual advertising or more basic forms of targeting, as the challenges associated with these practices – i.e. lack of addressability, frequency caps, attribution limitations, etc – greatly outweigh the benefits. Marketing has been disrupted and it's not going back. That said, we don't expect that practices like 'fingerprinting' will thrive, either, as they are neither transparent nor within the user's control.
"Instead, we expect the future of tracking and addressable advertising will involve solutions that prioritise identity and consumer trust, both of which should be our industry's top focus points moving forward."
Sara Vincent, senior director, strategic partner development, Index Exchange
Benefits for contextual: One beneficiary is contextual advertising. This approach has now come back into fashion, which has implications for content production going forward.
"A unified ID solution heralds a positive future for marketing. Firstly, if the industry gets it right, it offers a real alternative to the walled gardens. Secondly, it fosters an omnichannel approach. Planning can become audience driven rather than having to be channel led, true attribution is possible and more effective campaigns can be measured and delivered. Finally, the consumer benefits by making it easier for users to take control of how their data is used across the wider ad tech ecosystem."
Emma Newman, chief revenue officer, EMEA, PubMatic
Marketers choosing independent attribution partners to understand media spend: "Often debates around the use of digital IDs involve privacy. Advocates question whether consumers should have the right to surf the internet anonymously or whether they must authenticate to access ad-funded content. When browsers actively interfere with marketers' ability to choose third party vendors, this naturally pushes more power into the hands of the vertically-integrated publishers. Ideally marketers can choose independent multi-touch attribution partners to understand how well their media spend across multiple publishers drives revenues for their business. If not, marketers will have to rely on permission-based panels for measurement, or advertise within channels that do not share necessary data back, as they try to improve how they market."
Joshua Koran, chief technology officer, programmatic, Zeta Global
ContextCross-DeviceIdentityTargeting