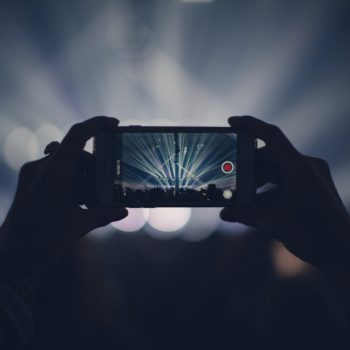 As the decade draws to a close, ExchangeWire has invited thought leaders from across the industry to share their predictions and insight into what 2020 will hold for the ad tech and martech industries. Under the spotlight today is mobile and in-app advertising. With technical developments and the early-stage rollout of 5G bolstering the sector, with display advertising facing uncertainty, will next year bring about a further shift to mobile?
Challenges, but moving in positive direction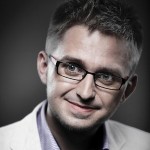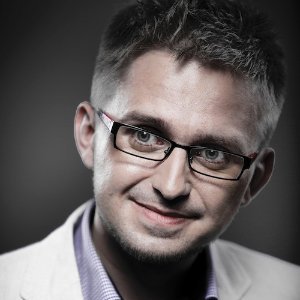 Many other topics have overshadowed mobile and in-app advertising in 2019, but there are a lot of signs that this industry is going in a positive direction — screen time on mobile devices is increasing and so too is ad spend.
There were a number of developments in the mobile and in-app industry in 2019, such as app-ads.txt and in-app header bidding. These initiatives have addressed some challenges around ad fraud and low revenue figures for publishers, and will push this industry forward.
I predict that 2020 will be a good year for mobile advertising, especially in-app, thanks to the initiatives listed above. The growth of gaming on mobile devices and the roll out of 5G will also present brands, publishers, and ad tech, with big opportunities in the coming year.
However, there are still a number of challenges that need to be addressed, such as the implementations of consent management platforms and the unauthorised collection and use of location data on mobile devices. Apple has already taken some steps towards addressing the latter by giving iPhone and iPad users more control over how apps use and access location data.
The future of mobile and in-app advertising is looking strong, but privacy will need to be at the forefront.
Maciej Zawadziński, CEO, Clearcode and Piwik PRO
Leveraging first-party data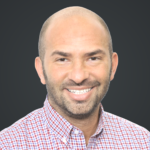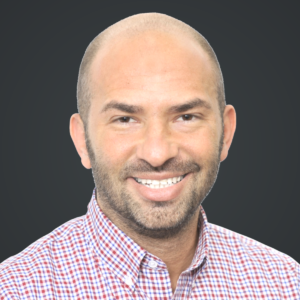 With major privacy regulations being more strictly enforced in 2020, the hyper-specific, product-centric, precise audience targeting that DTC companies have taken advantage of over the past few years on social will be significantly more expensive and challenging. This gives major retailers who still understand the value of branding campaigns a big opportunity via contextual channels, specifically mobile game, an obvious opportunity to reinforce brand messaging. Incumbent retailers with their own mobile app will be able to take advantage of first-party data and leverage that to build audiences, target and retarget, with both ads and savings. Think coupons that are redeemable only in store, but available via mobile app, reinforced via email and push notification."
Matt Barash, head of business development and strategy, AdColony
Transparency and control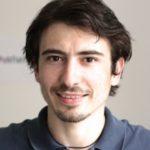 2020 will see more transparent ways for advertisers to understand and attribute the real value of every ad impression while publishers will benefit from advanced technology and tools that can precisely reveal or predict the ad LTV of app users.
The requirement for total transparency on the buy-side will continue to increase with continued adoption for third-party verification tools bundled into IAB's OM SDK and the rise of anti-ad fraud initiatives such as app-ads.txt and sellers.json.
In-app header bidding will accelerate its growth into 2020 with hybrid (waterfall and in-app bidding solutions) leading the transition from the traditional waterfall and helping traditional ad networks move into programmatic and transparent trading. In this environment, open solutions such as Prebid Mobile will thrive amongst publishers that are demanding more transparency and control."
Ionut Ciobotaru, Founder & CEO, PubNative
Adapting privacy laws to app environments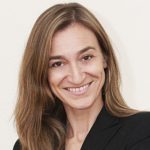 Online privacy laws are an absolute must to protect user's information. Although these laws can create significant setbacks for the advertising industry in general when they become effective (not all companies have the same business model, but in general, giving users control will mean reduced reach for certain types of campaigns and less data) but they allow for more sustainable growth.
The one thing that can be improved is that such laws are typically drafted with the "web" experience in mind, and that often poses challenges to app based businesses, who need to take a longer time to expose users to the consent management process (users need to update the app) and often suffer harder set backs because of that.
Noelia Amoedo, CEO, Mediasmart
The Netflix experience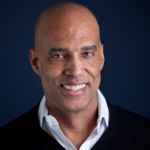 Look for the smartphone user interface to take steps toward the Netflix user experience. Netflix figured out some time ago that discovery trumps continuity. The Netflix UX is built to balance the difficult challenge of discovery (promoting other interesting shows), with the far easier challenge of continuity (easy access to what you are currently binging).
This is not the case for today's smartphone; instead, on unlock you'll find a UI fully-optimised for continuity (displaying the last app you used). But, consumer smartphone use has trended toward discovery, with more than 50% of unlocks occurring without an app in mind. Look for OS enhancements, novel Android launchers and new offerings from the handset manufacturers to continue to improve the outdated smartphone UI.
Greg Wester, CMO, Mobile Posse
Awaiting the 'year of something'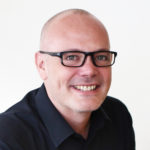 2020 will not be the 'year of' mobile and in-app advertising just like it won't be the year of anything, apart from the consumer as always. Mobile and in-app will reflect the broader industry trends as a whole, driven by demographic and socioeconomic shifts in populations and media consumption habits. They are channels, nothing more and nothing less. What 2020 and every year needs to be about is the consumer and where they are and how they interact and transact with brands
There is no disputing that Tik Tok is currently the fastest growing social media platform, with its parent company Bytedance reporting 500 million monthly active users for the app. It has attracted big brands who like the reach and the branding and awareness it supposedly drives. During the Spikes Festival 2019, McDonald's Japan shared how its familiar jingle, coupled with the music-focused, fast-paced nature of Tik Tok's video sharing function, had garnered 150 million views and 65K social media posts. That's great, but consider the disposable income of that audience. They may influence spends of their parents, yes. But how many Big Macs did the TikTok activity actually sell? The majority of TikTokers have very low to zero disposable income.
Chasing after the next shiny things has always been an issue I have had with our industry. We need to close the acquisition and engagement silos and think about complete customer journeys and the experiences that consumers have with brands both on and offline. Once we do that as an industry, and move away from likes, views and shares, we can start looking at true attribution modelling. Maybe then, will it be the year of something.
Dominic Powers, CEO, CtrlShift
The future of native advertising is emerging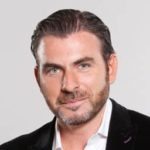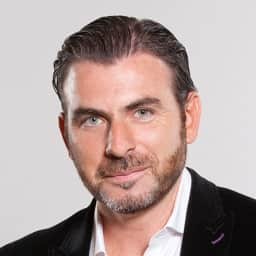 Native advertising is one of the strongest mobile formats and it continues to explode. Brands spent USD$44bn (£32.9bn) on it this year -- and that number will climb as emerging channels deliver more turnkey formats for buyers. AR ad spend, for example, will go from USD$780m in 2019 to nearly USD$3bn (£2.2bn) by 2022. Investment is following consumer adoption as AR user growth surges. But one key to AR marketing's success is the improvement in the native ad experience, with vendors and publishers innovating features and content. Innovations like a smoother user interface, adjustable overlays, and smartphone camera changes have attracted brand interest. Pottery Barn, for example, used native AR ads to help shoppers see home decor options in their actual home. Other brands like Chevrolet, Volvo, JCPenny and Home Depot are doing the same. In 2020, savvy brands will invest more in emerging native ad formats like AR. And mobile connectivity advancements, especially 5G, will pave the way for more user-friendly and immersive experiences that will begin to be delivered and streamed in real-time and at scale as 5G becomes more mainstream.
Ivan Markman, chief business officer, Verizon Media
Retail to shift to in-app in 2020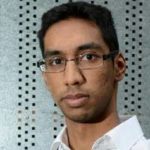 Mobile, and specifically mobile app, will become ever more popular in 2020 with both people and advertisers. The cookie restrictions being brought in by browsers in web environments are increasingly pushing marketers toward in-app advertising. At the same time the improvements in app measurement & brand safety are set to increase, provided the device ID remains unchanged. One noteworthy example of this is Google investing in their cross device solution to unite web and app tracking and measurement through Google Analytics.
If this is affecting any vertical in particular, it's retail. These businesses are moving to app in 2020 in a bid to stave off losses on the high street and to app based retailers like Amazon.
Jonathan D'Souza-Rauto, biddable product lead, Infectious Media
Another prosperous year for mobile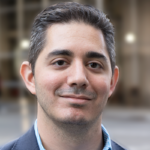 With eMarketer forecasting that 53% of total advertising budgets worldwide are expected to be captured by digital in the new year, 2020 is set to be another prosperous year for mobile advertising. In fact, it is thought mobile ad spending will outpace all traditional ad spending by a factor of 1.2x, worldwide, by 2023.
There are several key themes we expect to evolve as we move into the new decade. The first is mobile video. Spearheaded by its versatility and the plethora of creative opportunities available, advertisers are already seeing this as an effective means of digital storytelling. With the average US consumer forecast to spend about three hours per day with mobile apps and more than 42 minutes per day with mobile video in 2020, we'll see next year's budgets in video advertising shift away from web browser to in-app as advertisers seek to engage with consumers in a more seamless and natural way. More focus will therefore be placed on measuring the success of its performance.
Moreover, as mobile marketers seek to better personalise advertising to the individual, the increased use of location-based targeting will likely continue into 2020. With advertisers growing their collection of different geographical data segments, we'll see location-based advertising become more elaborate as marketers experiment with frequency capping and custom creatives, tailored by location. This method of personalisation will no doubt become more powerful and effective as innovation and accuracy improves in the years to come.
Finally, the introduction of app-ads.txt in 2019 was revolutionary in helping to combat fraud in the mobile in-app and OTT advertising space. In 2020, its implementation will be mandatory, particularly with mobile app publishers, where it will be essential for visibility on DSPs. We anticipate that combating fraud will remain an important issue in the next 12 months, as marketers and advertisers consider the most effective ways they can operate more transparently - such as focusing more on a direct relationship with publishers, rather than relying on risky third party solutions."
Karim Rayes, chief product officer, RhythmOne