AA/WARC Expenditure Report Q3 2019: 25th Consecutive Quarter of Growth
by Mathew Broughton on 30th Jan 2020 in News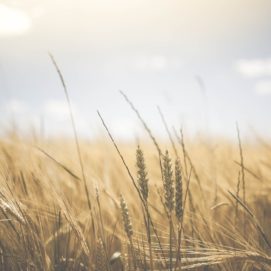 The UK advertising industry grew for the 25th consecutive year, with ad spend reaching £5.97bn in Q3 2019, representing a year-on-year growth of 5.6%, according to the latest Expenditure Report from the Advertising Association (AA) and WARC released today (30th January 2020).
Report highlights
– Ad spend for Q3 2019 was 0.8% higher than initial forecasts, with the full-year total now expected to reach £24.8bn, a year-on-year increase of 5.2%. This growth rate is expected to be replicated in 2020, with spend crossing the £25bn threshold to reach £26.1bn.
– Growth was primarily driven by increased revenue from online advertising, with digital out-of-home (DOOH) the standout sector which generated spend of £603m through the quarter, an increase of 14.7% y-o-y.
– While digital advertising continues to grow, offline formats saw their fourth year of contraction. Two-thirds of all media spend is predicted to be online by Q2/Q3 2021.
Rising above the general economy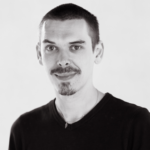 UK economic output is forecast to grow 1.1% in 2020, following an estimated 1.3% rise last year. These rates are under half the average for the 20-year period leading up to the financial crisis in 2008 and, as such, would normally be associated with limited ad spend increases.
But in recent years we have seen investment – particularly in internet formats – growing noticeably faster than the state of the UK economy would suggest. This is due, in large part, to the accessibility of online advertising – most notably within social media and paid search – which has enabled targeted access to profiled audiences for a vast number of small and medium-sized businesses aside larger brands.
James McDonald, managing editor, WARC Data
Health of UK Ltd.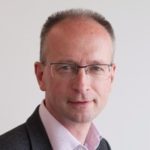 Momentum in the advertising economy has continued its upward trajectory in Q3 according to the latest AA/WARC report. What is interesting is the dramatic rise of SME adoption of advertising as an engine of growth. This is not only clear proof of the vibrancy of the advertising industry but also an indication of the broader health of 'UK Ltd'.
A similarity between SMEs and the larger scale 'digital endemic' businesses (those whose consumer interface exists exclusively online) is the inherent digital bias of their investments. As these businesses expand and mature, so does their profile in expenditure towards a more plural mix.
Advertisers should welcome the revenue shifts in traditional channels towards their digital counterparts (most obviously TV to VOD and digital OOH). These will fuel further investment in the consumer experience as well as more addressability at scale. The latest phase of BARB's Project Dovetail provides another layer of actionable data drawing attention to the availability of audience to VOD.
However, a word of caution: advertisers should be wary of too literally translating macro trends into direct behaviour shifts. These numbers show as much about the changing shape of our economy as they do advertising per se. And we know from our own Wavemaker analysis that there can be very significant category differences that are far from – and cannot be compared to – the 'average'.
David Fletcher, chief data officer, Wavemaker UK
Prepare for potential challenges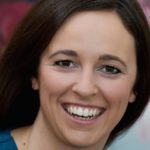 With ad spend rising more than five percent in Q3 2019, we have a reason to be positive, but we can't afford to be complacent.
To maintain our creative edge and talent-attracting environment in a post-Brexit UK, the ad industry must be prepared for potential challenges from Q1 2020. These could include budget cuts, changes in campaign priorities, and disruption to the ebb and flow of homegrown and overseas talent. Regulatory enforcement from the ICO is also expected to increase this year, with the impact felt by the ad-tech industry and advertisers alike.
Kirsty Giordani, executive director, International Advertising Association (IAA), UK
Advertisers continuing to invest for growth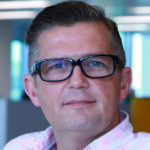 We are encouraged to see adspend grow again this quarter. Despite months of uncertainty around Brexit and relatively weak UK economic performance, many advertisers have continued to invest for growth. Performance digital continues to take an increasing share but digital OOH, digital newsbrands and broadcast VoD look set to do well in 2020 too.
With ever more sophisticated ways to reach precisely targeted groups in those channels, we can expect to see advertisers reap the benefits and accelerate their growth in 2020 and beyond. By putting audience at the heart of every investment we make for them, we are helping clients take full advantage of more integrated media strategies.
Jem Lloyd-Williams, CEO, Mindshare UK
Importance of consistent messaging, frequency, and measurement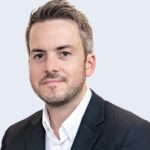 The latest WARC report speaks to the importance of maintaining a consistent brand experience for consumers across a range of connected advertising formats, especially as we continue in an era of digital platform and device proliferation.
As ad spend increases, brands must consider the importance of consistent messaging across devices, ad frequency management to mitigate ad over-exposure and waste, and most importantly – accurate measurement and attribution across all digital touchpoints. This will be ever-so critical for smaller, emerging or breakthrough DTC brands to attract and engage with target audiences cost effectively.
Tom Rolph, VP EMEA, Tapad
Fame still has to be built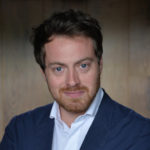 While the AA/WARC expenditure report shows digital to be healthy, it has been four years of steady decline for 'traditional' advertising media. Four years of UK advertisers dancing on the graves of generations of silver-tongued MadMen. The rush to digital revealed huge dissatisfaction with what 'traditional' advertising offered. Here, at last, seemed to be a medium that offered accountability. The idea of targeting specific groups through obscure algorithms was too much to resist. It promised to close the bean counter's loop of money in, money out. But such Micawberish simplicity misses the point.
If a non-customer doesn't see your brand, therefore has no opinion about your brand, then they confer no value on those who use your brand. So users of your brand – the premium of which is in very large part down to that conferred value by non-users – feel a bit deflated. In a digital world, fame still has to be built.
Savvy advertisers are beginning to realise that magic targeting algorithms aren't so magic after all.
Ben Little, co-founder, Fearlessly Frank
Audiences will continue to be spread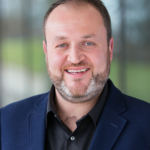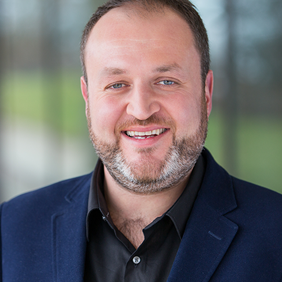 It is not surprising to see an uptick in online advertising as advertisers are focusing on ways to meet modern audiences where they are, and connect with them in meaningful ways. Despite the current market climate, it's encouraging to see marketers are not afraid to play around with different formats and creative opportunities, such as DOOH. This reflects the general consensus that audiences are, and will continue to be, spread across different media and platforms, generating multiple touchpoints and data sets.
Thanks to these digital technologies, marketers and advertisers today can have access to incredibly detailed insight which enables them to target increasingly specific audiences. We have seen a 28.9% rise in data related investments during Q3 in 2019 as brands seek to enrich their own data to find new customers but also to create a more panoramic view of their existing customers by tapping into different data sources.
Chris Hogg, Managing Director, EMEA, Lotame
Stronger emphasis on inventory quality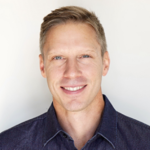 UK media spend is continuing to perform strongly, propelled by increased investment in online advertising. With this growth predicted to continue, UK ad spend is forecast to rise 5.2% in 2020, we can expect a stronger emphasis on the quality of online inventory moving forwards, driven by increased data privacy regulations.
More than this, we can expect advertisers to spend more carefully, narrowing the number of partners they work with, and transacting in more consumer-friendly, transparent ways. This will lead to both supply and demand partners seeking differentiation in an effort to stay relevant.
Jeff Meglio, VP Global Demand, Sovrn
Continued focus on quantifiable results in 2020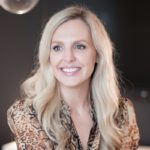 Digital's impact on the growth of ad spend is unsurprising and promising for our sector, it's also a reflection of the high accountability we've achieved as a collective. Advertisers are focused on quantifiable results and leveraging platforms and channels they know can deliver return on investment, and we expect them to hold on to this outlook in 2020.
"Advertisers will continue to utilise sophisticated tools to improve performance and to measure, at a granular level, along the entirety of the marketing funnel. The industry wide movement towards greater transparency will make building a view of performance across all touchpoints easier for brands, which in turn will lead to greater efficiency and further investment growth."
Libby Robinson, managing director EMEA, M&C Saatchi Performance
Industry must continue evolution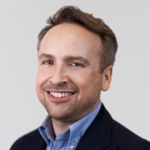 Confidence in ad spend continues to rise as we embark on a new decade and the industry moves past the political uncertainty that dominated 2019. IAS research showed that politically-focused content caused concern for brand advertisers last year on a global basis. In the UK, 87% of advertisers avoided content that referenced Donald Trump, while 59% excluded pieces that featured Nigel Farage.
To continually support the positive growth of ad spend forecasts, the industry must continue to evolve from general brand safety to contextually-focused brand suitability. This approaches provides marketers with a clear understanding of webpage content at real scale, allowing them to implement effective ad campaigns and grow their brand, whilst also ensuring they only appear where they want to.
Nick Morley, EMEA MD, Integral Ad Science (IAS)
Will growth continue as reliance on third-party data dwindles?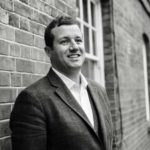 Seeing the growth of adspend this quarter is reassuring for the industry. Revenue shifts from traditional channels to their digital counterparts, particularly broadcast VOD and digital OOH, are encouraging indications that this positive trajectory may continue into 2020. The predicted adspend forecast of £26.1bn for this year is achievable, particularly with the popularity of digital formats continuing to drive innovation and investment in the consumer experience.
I am curious to see if investment into online advertising continues at such a pace even as reliance on third-party data dwindles in response to the upcoming changes outlined by Google Chrome and other major browsers. Advertisers will have to increase spend in alternative methods of targeting to maintain success as they experiment with different and creative ways to engage with audiences.
Andrew Morsy, Managing Director International, Peer39
Growing emphasis on OOH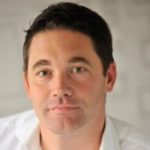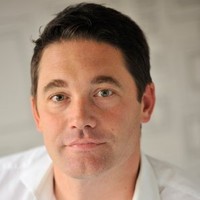 Once again the report highlights a continuing growth in OOH spend. The investment by both the specialist agencies and media owners into dynamic creative capabilities, smart and useful data insights and automated trading platforms is resulting in more advertisers directing budgets to the channel. At the same time there is a better understanding of OOH's ability to deliver both long-term brand awareness and short term sales activation. Whereas the last decade was shaped by an obsession with hyper-personalisation and digital marketing 'in private', increasing numbers of brands are recognising the need to build trust and reputation at scale and in public. This is a key factor behind the growth in digital OOH spend.
With a growing emphasis on the ability of OOH to connect the physical and digital worlds and be there at the most valuable moments of commerce (particularly via mobile), we forecast that the channel will continue to benefit from a change in marketing behaviours. And the innovation within the medium means it will continue to grow well beyond 2020 – it will invest in more site infrastructure, use and leverage data more effectively, and further boost routes to reach audiences in the best context and location. What's more, with wider understanding of how OOH can be integrated with other platforms such as social media and audio, the outlook for 2020 and beyond looks very positive indeed.
Ali MacCallum, CEO, Kinetic UK
First-party data to rise exponentially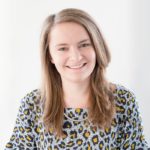 The UK advertising industry continues to prosper, with the Advertising Association announcing an astonishing 25th consecutive quarter of growth. Yet look closely at the data and it clearly shows that this is a story of two-halves – all growth is driven by increased spend on online advertising, with online formats now accounting for every three in five pounds spent. With that expected to rise to every two in three pounds by mid next year it seems that digital advertising is in rude health – but we must not be complacent.
With the likes of GDPR taking effect, and with Google joining Apple and Mozilla in phasing out the third-party cookie, the digital advertising ecosystem is changing beyond recognition. GDPR, CCPA, the ICO's ongoing probe into real-time bidding and browser changes all continue to disrupt the foundations that most digital advertising is built on – so advertisers and publishers alike must look ahead to a cookie-less world. Privacy will become paramount and the value of quality, first-party data will rise exponentially.
Of course continued industry growth (particularly in the light of clarification around Brexit) is something to celebrate, but as an industry we must look beyond the next few quarters to deliver something that benefits everyone in the ecosystem: advertiser, media owner and, ultimately, the consumer.
Claire Burgess, head of biddable at NMPi